What Happened to the Previous Postmaster General Before Louis DeJoy Took Over?
With concerns over voter fraud regarding mail-in ballots, people want to know: What happened to the previous postmaster general?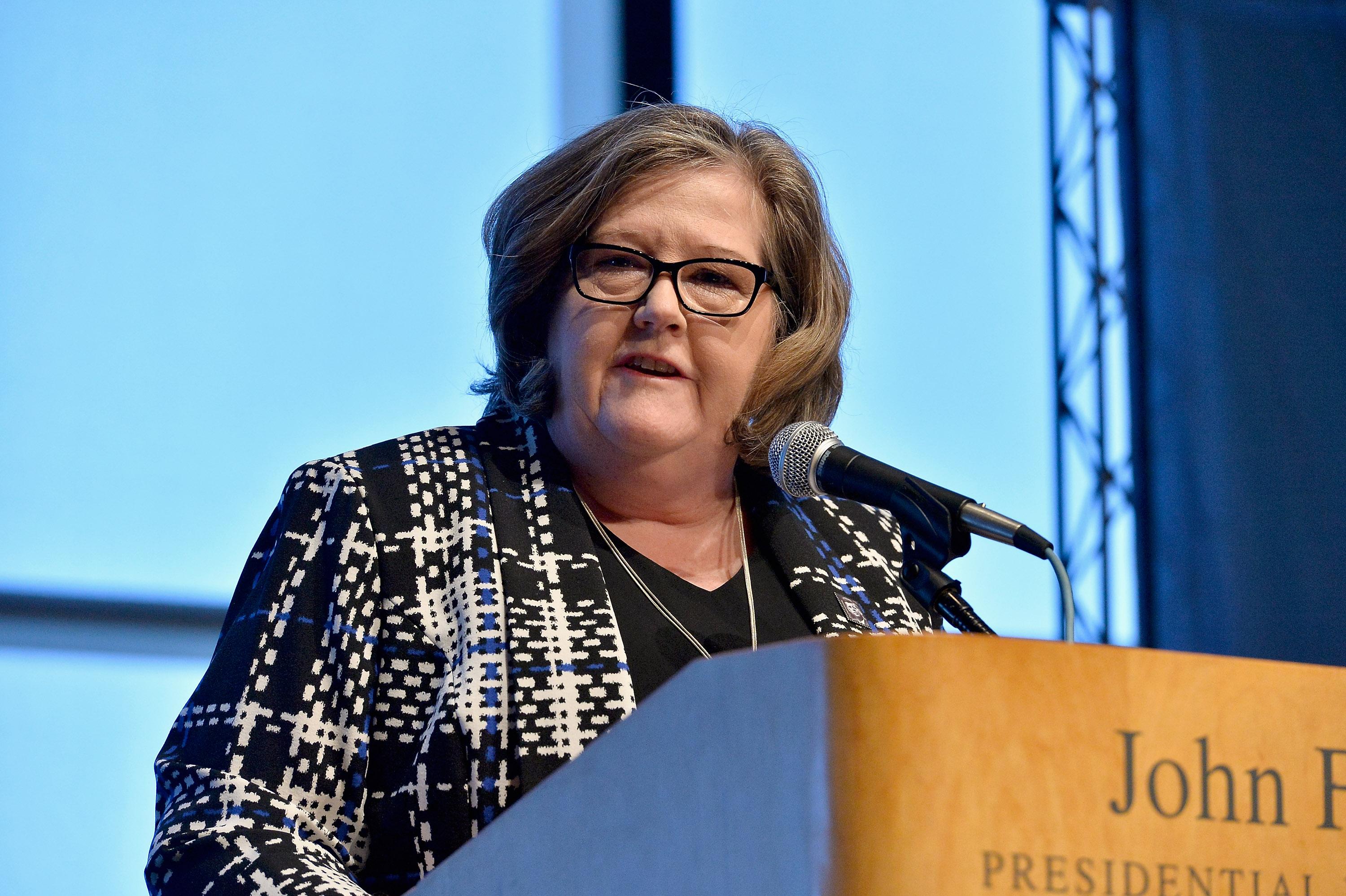 One of the biggest concerns people have expressed regarding the upcoming presidential election is the severe backup that the United States Postal Service is experiencing. Between the years of 2008 and 2009, the government agency's debt ballooned from $7 billion to $10 billion and has been steadily increasing ever since. It now stands at a whopping $160.9 billion. Now, the USPS is in trouble, which has a lot of people asking: What happened to its previous postmaster general?
Article continues below advertisement
What happened to the USPS's previous postmaster general?
Megan Brennan was the 74th postmaster general for five years before Louis DeJoy was appointed and she worked alongside former Deputy Postmaster General Ron Stroman. She was the first woman to hold the position and worked with the Postal Service for 33 years.
She previously served as Chief Operating Officer and Executive Vice President of the Postal Service, after holding prior roles as Vice President of both Eastern Area and Northeast Area Operations. She truly climbed her way to the top, as she started with the Postal Service as a letter carrier in Lancaster, Penn.
Article continues below advertisement
Although Megan had announced she would retire in October of 2019, she had postponed her retirement until a permanent replacement was put in. Louis DeJoy ultimately took the position in June. He only had positive things to say in respect to her time as postmaster general: "Over the past five years, she has provided the Postal Service with strong and steady leadership under some of the most challenging circumstances. Megan [Brennan] has always put the interest of the Postal Service and its workers first."
Article continues below advertisement
Massachusetts state representative Stephen Lynch tore into the current postmaster general, Louis DeJoy.
While Brennan might be receiving praise, the same cannot be said for DeJoy. During a house hearing, Rep. Lynch did not mince words while addressing DeJoy, asking, "what the heck are you doing," after highlighting the importance of the agency's ability to faithfully deliver mail on the eve of the 2020 presidential election.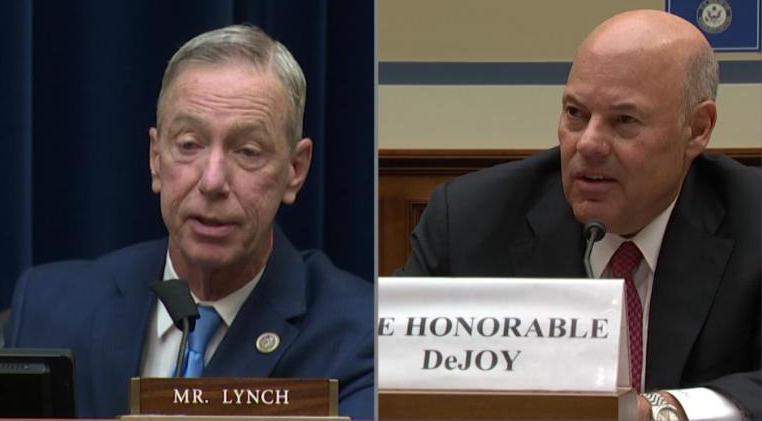 Article continues below advertisement
Lynch also made mention of "alternative facts" and implored for "real facts" when asking a question regarding the "removal of mail sorting machines." When DeJoy was pressed as to whether or not he would re-implement the usage of these particular "high speed" mail sorting machines, he said, "No I will not," to which Lynch replied, "Well there you go."
DeJoy countered that the machines were being removed from the USPS's mail-delivery plan "for years" and are "not necessary" to deliver mail in a timely fashion. He then said that the "accusations" levied by Lynch were "misinformation" save for the adherence to the "truck schedule" of postal workers. DeJoy didn't elucidate on Lynch's question as there was no more time for him to do so and a question was instead passed to congressman Gary Palmer of Alabama.
Article continues below advertisement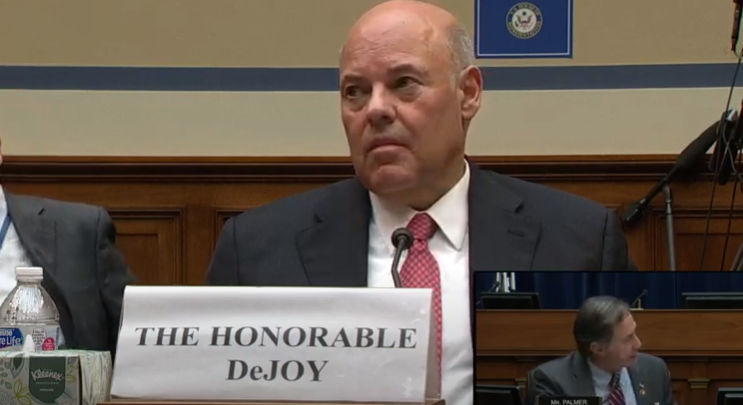 Palmer went on to highlight that dozens of mail-sorting facilities were being closed under the Obama administration in 2012 "yet this committee didn't see fit to look into that." He then asked DeJoy if there was anyway for the USPS to know whether or not they were delivering mail to eligible voters and highlighted that "379 counties nationwide have more voter registrations than voters living there who are old enough to vote."
Article continues below advertisement
Facilities did face closure in 2012, due to congressionally-mandated pension funding regulations along with less mail going out. At the time, Patrick Donahoe held the position of postmaster general, prior to Megan Brennan's appointment.