Many Predict That KSI Will Be Victorious Over Logan Paul in the Rematch — but Why?
Who will win… Logan Paul or KSI? The YouTubers are about to battle it out, and fans are taking bets on which one will be victorious. Details!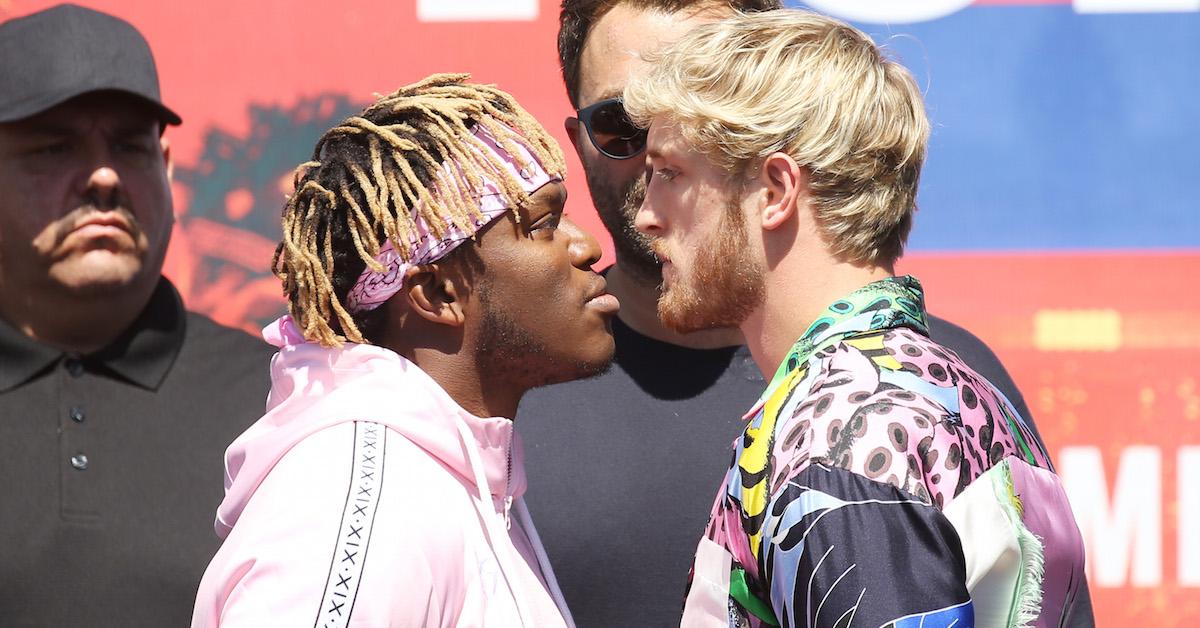 After months of preparation, the Logan Paul vs. KSI fight is finally happening on Nov. 9. The highly anticipated rematch comes on the heels of an August 2018 draw between the two YouTubers, meaning, they'll both be out for blood (and a victory) this time around.
Article continues below advertisement
We've seen a lot of Logan's training process and how he's bulked up a lot more for the rematch, but does this mean he'll walk away with the win? Who will win, Logan Paul or KSI? We're breaking down the odds and how fans can watch the whole thing go down.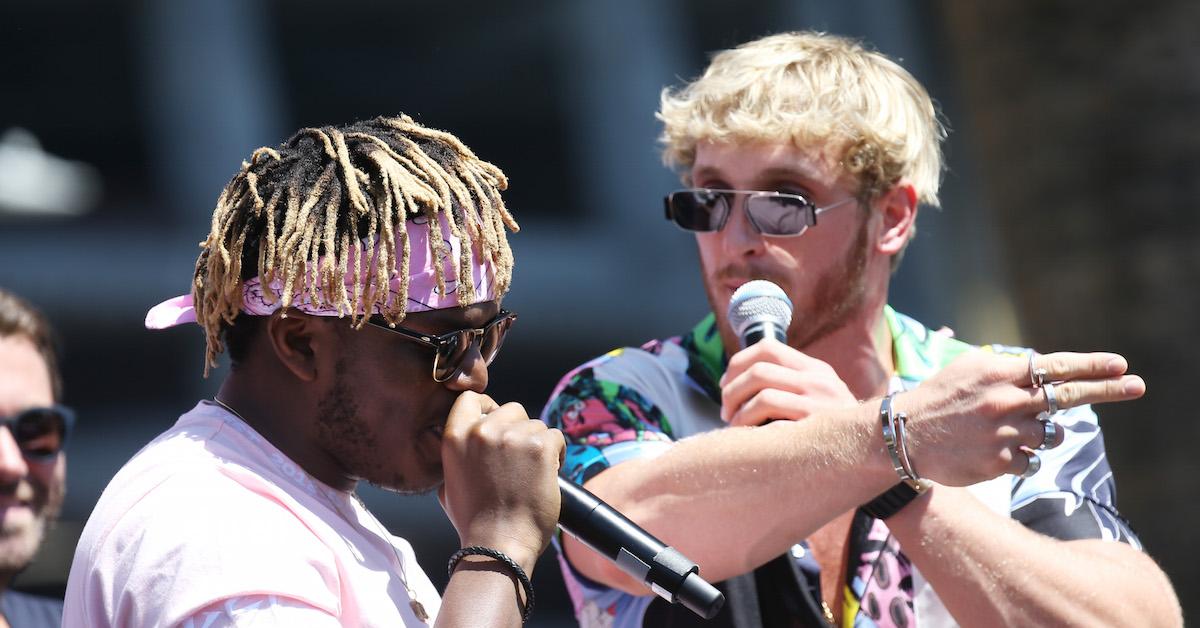 Article continues below advertisement
Who will win... KSI or Logan Paul? Here are the predictions:
While it's, of course, impossible to predict with absolute certainty how the fight will go (especially considering what a wild card Logan is), the pair's last match is a good indicator of how the two fight.
In the first fight, KSI was able to stay consistent throughout, so he wasn't getting tired as time went on. Logan, on the other hand, certainly put more of his energy into the earlier rounds.
Logan was a bigger force when he first fought KSI, as he's taller and weighed more. Logan has since put on even more muscle, so his size will be an extreme advantage over his competitor. But, KSI did beat Joe Weller in a February 2018 boxing match after knocking Joe out. Joe had won his last boxing match against another YouTuber just a year before, making KSI's victory all the more important.
Article continues below advertisement
Bets are taking place on the fight, and KSI is heavily favored to win. Some also think that their first match really should have ended in a victory for KSI, but instead was deemed a draw so that there could be a rematch (and, therefore, more of an opportunity to make money).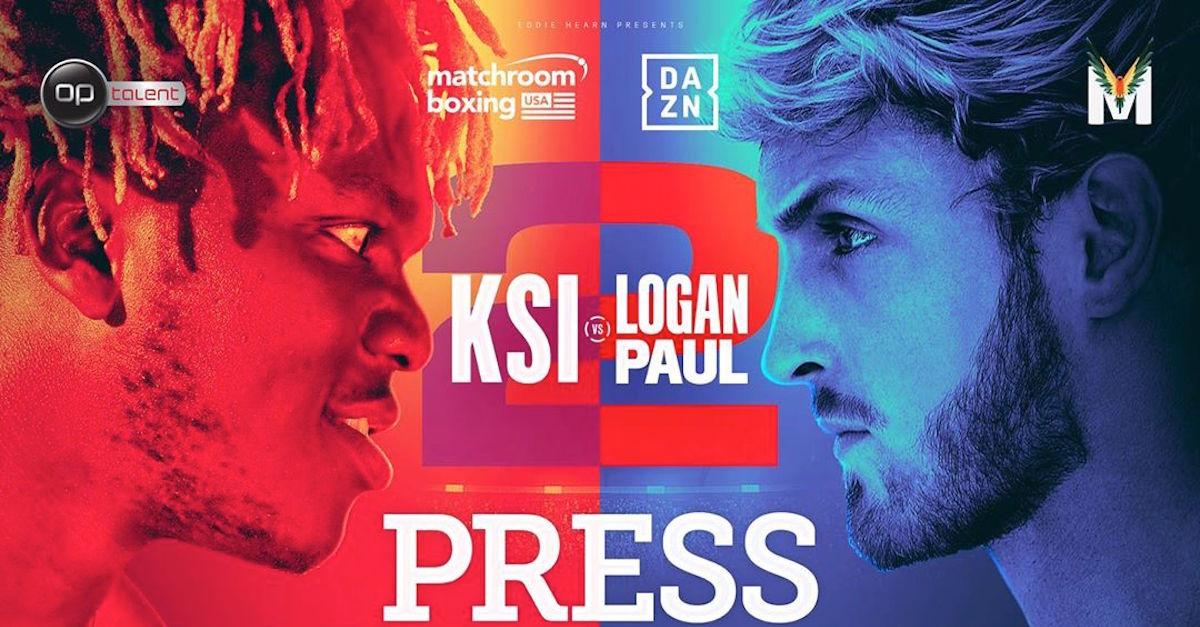 Article continues below advertisement
How to watch the fight:
Those who are interested in watching the "YouTuber fight of the century" will have to buy a subscription to DAZN, a streaming service centered on fights. The annual subscription cost is just under $100, while a monthly one is $19.99.
The event's undercard begins at 7 p.m. EST, with the main card airing at 9 p.m (aka the other minor fights). Logan and KSI will walk out to the ring at 11:15 p.m., with their fight beginning shortly thereafter.
But, if you live in the L.A. area, there are still tickets available to watch the event in person at the Staples Center. Though the fight has been promoted ad nauseam, it has yet to sell out. Tickets start at $29 and go up to $725.
Article continues below advertisement
Why are they fighting?
After the financial success of KSI's fight with Joe Weller, it became clear that there was a market for YouTuber brawls. KSI called the Paul Brothers out after he was awarded the YouTube boxing champion belt, and initially, he wanted to fight Jake Paul.
Eventually, it was decided that KSI would fight Logan, and Jake would fight Deji Olatunji, who is KSI's younger brother.
Article continues below advertisement
The first fight between KSI and Logan took place in Manchester, England, and the arena sold more than 21,000 tickets. The fight streamed on YouTube for $10 in the U.S., which furthered the profits. The pay-per-view profits were estimated to be more than $10 million.
The fight ended in a draw, which meant that they could sell more tickets and book a U.S. arena for the rematch. While the two have thrown verbal jabs at one another during their press conferences, we have a feeling they're just laughing their way to the bank.