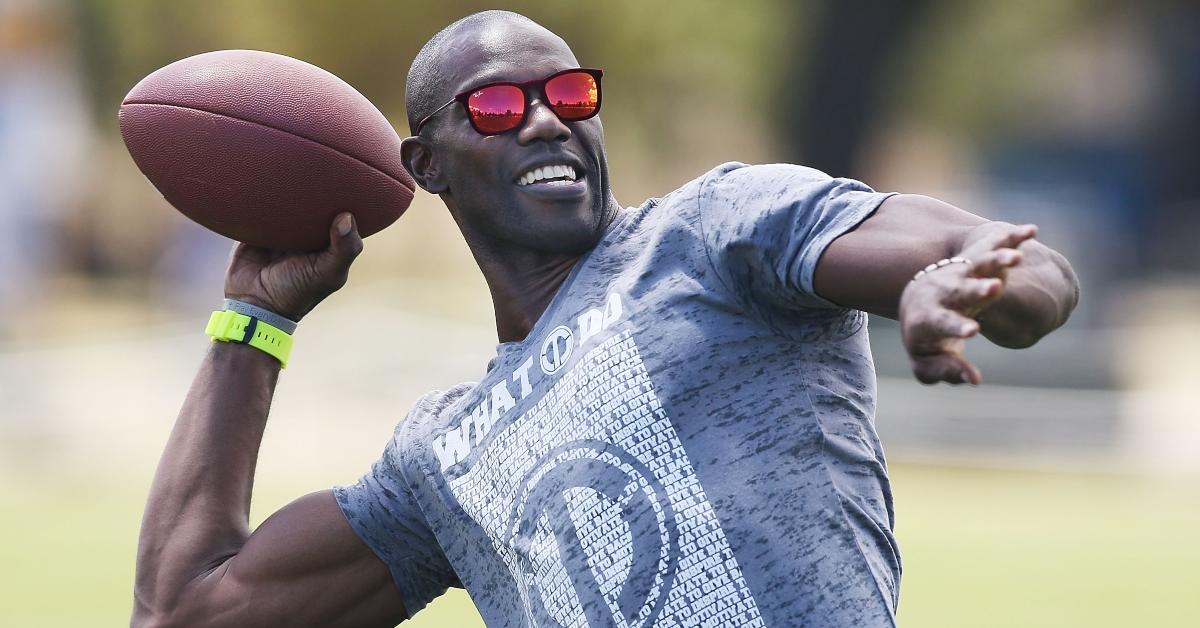 Fans Want Terrell Owens, 46, to Play Pro Football Again After Racing Tyreek Hill
That was ... surprisingly close.
In a new video, NFL Hall of Famer Terrell Owens raced Kansas City Chiefs player Tyreek Hill in a 40-yard dash. Though he didn't beat the 26-year-old star wide receiver, the 46-year-old former professional athlete definitely held his own on the field, reportedly running a 4.4 against his opponents 4.37.
Article continues below advertisement
The Cheetah even complimented his older competitor on Twitter, while simultaneously throwing shade at current NFL receivers. He wrote, "I will say TO faster than some these wideouts in the league, but y'all ain't ready for that discussion."
So, why isn't T.O. still playing football?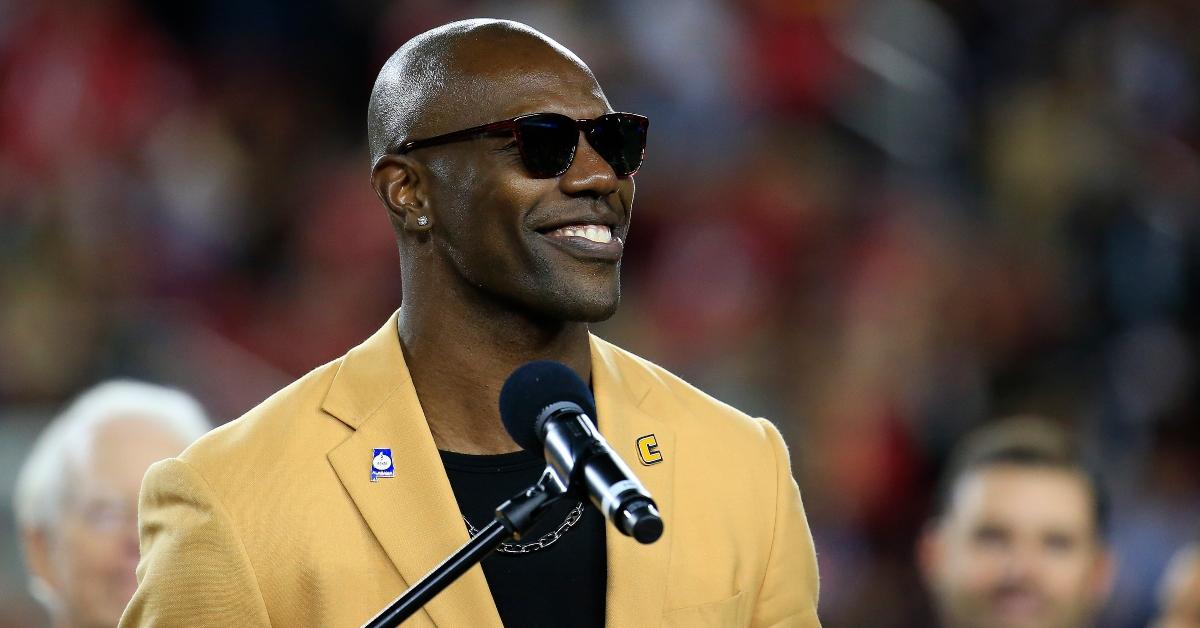 Article continues below advertisement
Fans want to know why Terrell Owens isn't playing football after racing Tyreek Hill.
Though he hasn't played a professional snap in 10 years, apparently, the former pro-athlete still has something to prove. In the viral video, T.O. showed everyone that he's still got it. The former NFL player has the speed to keep up with the best wide receivers today, which is why football fans instantly reacted to the workout clip.
"Somebody needs to put @terrellowens on a football roster. Right now," a fan wrote.
Another tweeted, "Will some NFL Team with a dire need for a role playing playmaking receiver sign Terrell Owens aka TO! I know talent and will, he can still play man! If TB at 43 then TO at 46! Black athletes are athletically equipped for the long haul if they take care of their bodies properly!"
One user commented, "@terrellowens man he wasn't kidding he can still play at 44. S--t if I'm a GM he's getting a call to be at training camp."
Article continues below advertisement
Not one to shy away from boasting about himself, the ever-confident T.O. tweeted in response to the video and Ty's comment: "And still can play and y'all really know why, BUT y'all ain't ready for that discussion either. Much love & respect for my guy @cheetah."
Article continues below advertisement
Is Andy Reid going to sign Terrell Owens to the Chiefs?
Following the viral clip, Terrell also had a special message for his old coach Andy Reid. The wide receiver played for the former Philadelphia Eagles head coach in 2004 and 2005. Fresh off of Andy's first-ever Super Bowl win with the Chiefs, Terrell took the opportunity to address his former coach.
"Andy Reid, trust me. If you get in trouble now ... bring me to Kansas City," he said to the camera. Adding, "You know you know me. ... Let's go Kansas City Chiefs."
While it may seem a bit mad to employ a 40-something-year-old wide receiver in the NFL, we have to think that with MVP quarterback Patrick Mahomes' ball skills and T.O.'s speed, the two would definitely create some magic.