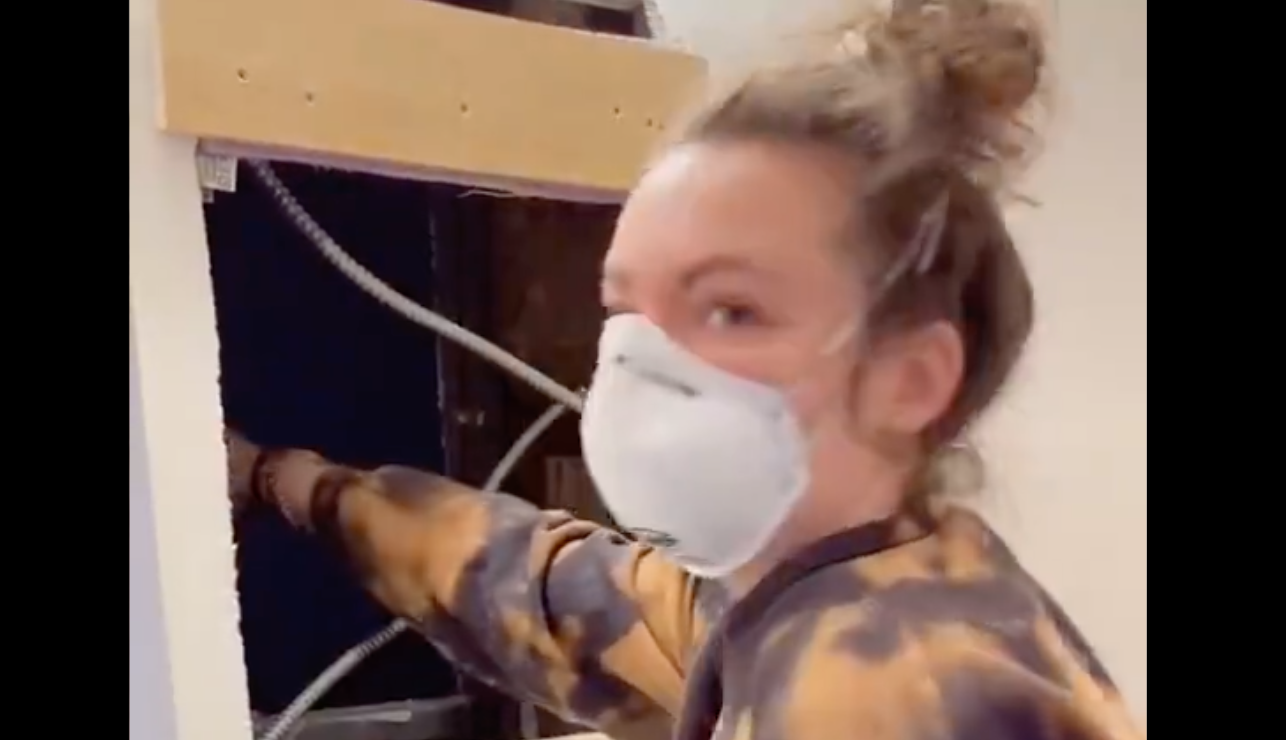 The Candyman Apartment TikTok Will Remind You of All Kinds of Horror Movies
A TikTok user's series of videos about what is behind her NYC apartment wall has been called the Candyman Apartment TikTok after the scary movie.
Living in NYC is such an adventure but that sometimes means learning things you didn't mean to or even want to know. One TikTok user found out something about her apartment the hard way when she was trying to figure out why her bathroom was so cold. What she probably thought was going to be a simple explanation for what was going on turned into a scary situation.
Article continues below advertisement
The TikToker Samantha Hartsoe was trying to figure out why there was a breeze blowing in her bathroom. Even though there were no windows open or vents blowing, she still felt an unnatural gust of wind going by and had to figure out what was going on. She documented this journey on TikTok and brought in some friends to help her out. Eventually, the videos went viral and now she's got what the internet is calling the Candyman Apartment.
What is the Candyman Apartment TikTok?
"I'm in my New York City apartment and it's cold," Samantha said in the first video of what ended up being a four-part saga. She goes on to show that there's a breeze in her bathroom. All windows are closed and she shows the vent that she says isn't blowing any air. But, if you look close enough, you can see her hair blowing in some kind of wind.
Samantha did mention that she had taped up some areas where she thought the breeze was coming from but it didn't work.
Article continues below advertisement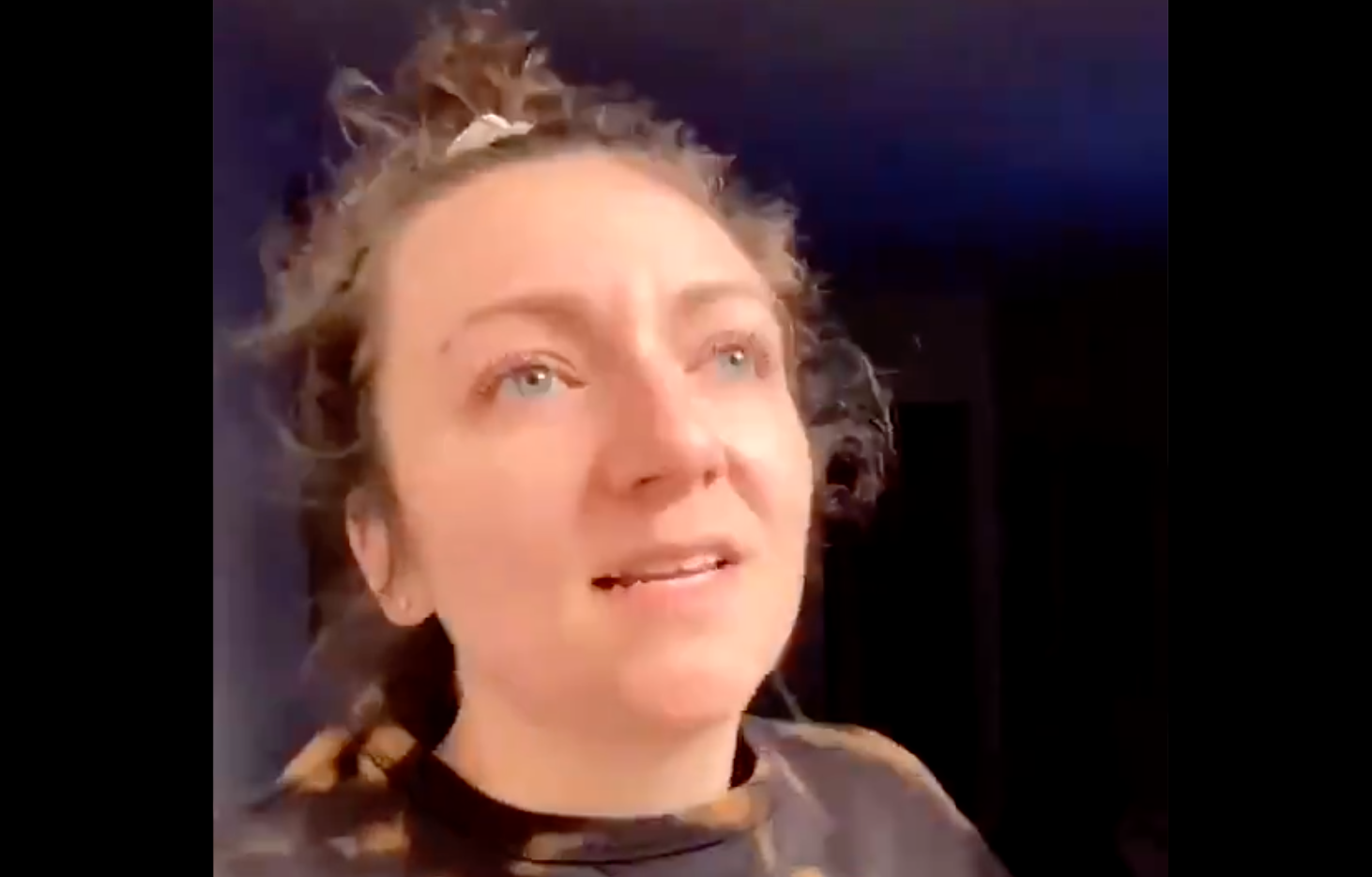 In the following TikToks, Samantha brought in a couple of friends and showed that there's a huge hole behind her bathroom mirror. The large square hole had a LOT of space behind it and that made the whole thing even scarier. Not only could Samantha fit her whole body behind it, but she could also easily walk around. It turns out that there was a whole apartment behind Samantha's apartment.
Article continues below advertisement
In parts three and four, Samantha walked around with a flashlight and hammer in hand while she and her friends joked that someone could be living in her walls. There were black trash bags all over and even a bottle of water sitting on a ledge. Before she put the mirror back, she mentioned that she and her landlord were going to have a talk, but there's no part five so far to say what happened in that conversation.
Article continues below advertisement
People are making comparisons to all kinds of horror movies.
The TikTok got the 'Candyman' based on the horror movies of the same name. In these movies, the villain named The Candyman is an urban legend that kills people. He was murdered sometime in the 19th century but now can be summoned if someone says his name five times in front of a mirror.
One of Samantha's friends in the video John mentions the movie Parasite. The Korean film released in 2019 follows the Kim family that lies their way into working for a rich family, the Parks. While the Parks are away on a camping trip, the Kims accidentally discover a nuclear bunker below the house that the Parks had no idea about. Spoiler alert: there are people secretly living in the bunker.