Hallmark Under Fire for Merely Featuring a Lesbian Couple in New Movie
Hallmark made the decision to include one same-sex couple in a movie about a heterosexual relationship. Naturally, One Million Moms is up in arms.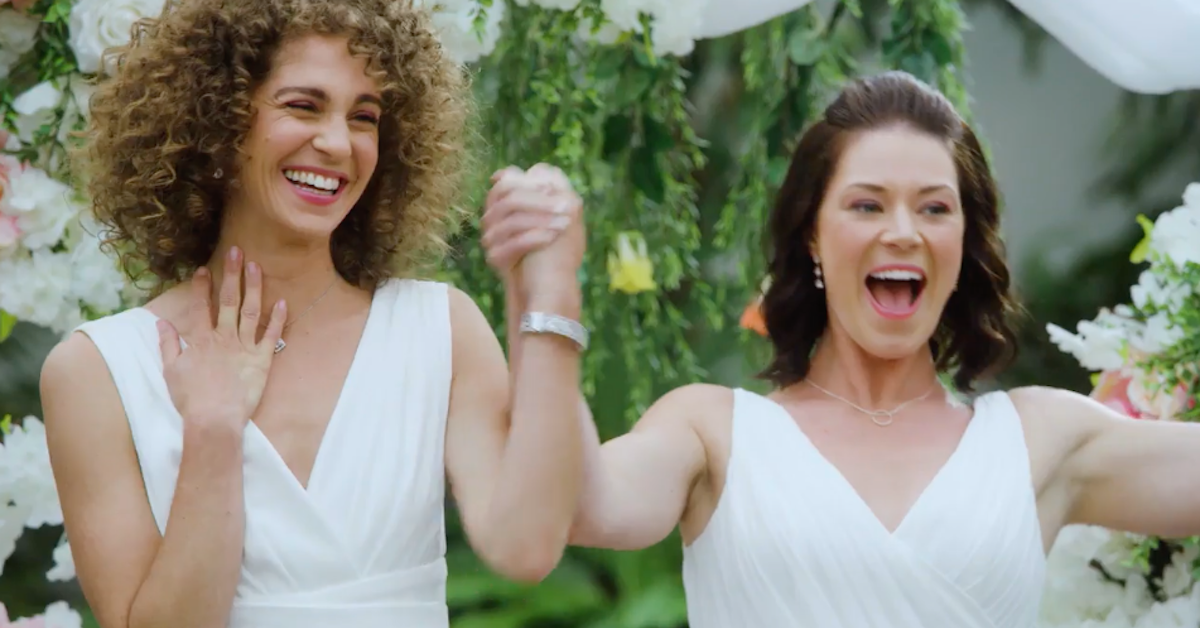 The Hallmark Channel recently premiered its first movie ever to feature a lesbian wedding. And while many took to social media to applaud Hallmark's decision to include an LGBTQ+ couple, some aren't too happy about this particular celebration of love.
Article continues below advertisement
Ever since the movie's trailer revealed what some would describe as a very minor detail in Wedding Every Weekend, the group One Million Moms has called for a boycott of all things Hallmark, including the Hallmark Channel, Hallmark wrapping paper, greeting cards, and Christmas ornaments in an attempt to send a message to the company.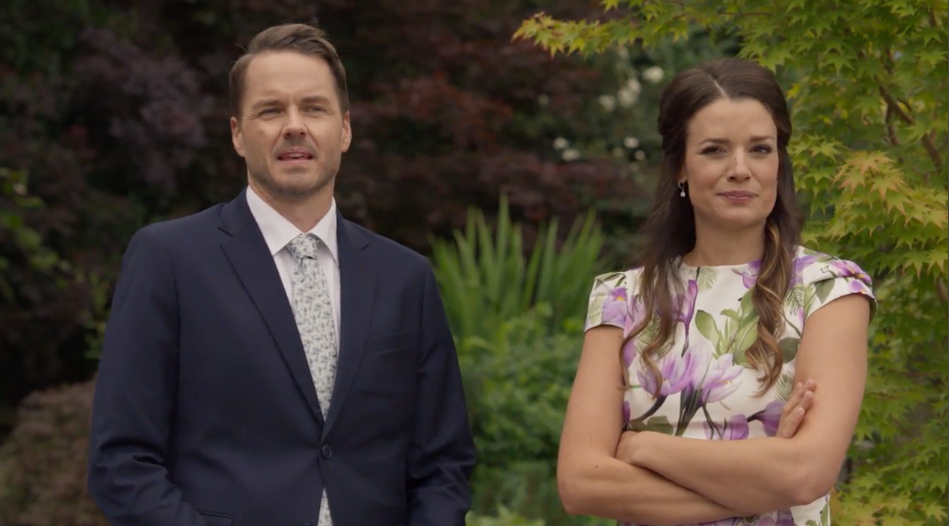 Article continues below advertisement
Why are people upset about the lesbian wedding in 'Wedding Every Weekend'?
Wedding Every Weekend follows Brooke (Kimberly Sustad) and Nate (Paul Campbell), two singles who decide to attend four upcoming weddings together as friends, in order to avoid being set up with strangers. But despite their best-laid plans to remain single, over the course of the many nuptial celebrations that they attend, Brooke and Nate realize that they have started to fall in love with each other.
As it also turns out, one of the weddings that Brooke and Nate attend is for same-sex couple Amanda and Vicky. And while many fans of Hallmark have applauded the decision, the group One Million Moms sees the inclusion of a lesbian wedding as the network capitulating to the "LGBTQ agenda."
Article continues below advertisement
The group has since made their distaste known via comments on Facebook and a petition on their own website that urges the network to stop adding LGBTQ movies to the Hallmark lineup.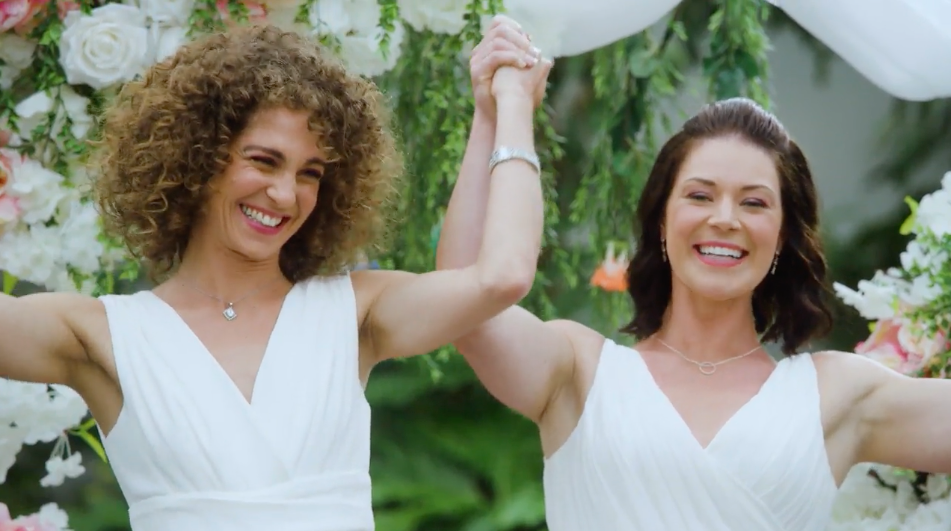 Article continues below advertisement
Hallmark has a past with One Million Moms.
This isn't Hallmark's first run-in with the conservative group. Back in December, One Million Moms galvanized conservatives to boycott the channel after the wedding planning website Zola ran an advertisement on the network that featured a same-sex wedding.
The network decided to pull the ad but soon faced a backlash boycott from LGBTQ advocates like the GLADD organization who said that "Advertisers on @hallmarkchannel should see this news and question whether they want to be associated with a network that chooses to bow to fringe anti-LGBTQ activist groups, which solely exist to harm LGBTQ families."
Article continues below advertisement
The network issued a statement soon after the controversy, admitting that the team "believed [pulling the Zola ad] was the wrong decision" and promising to do better in the future. And this time around, Hallmark is holding their ground.
Article continues below advertisement
"We are proud of our movie, Wedding Every Weekend," the cable network, which is known for its family-friendly content, tweeted. "Our priority at Hallmark Channel is to develop a broad mix of content, characters and stories in order to create a Hallmark experience where everyone feels welcome."
One Million Moms describes itself as a group whose "goal is to stop the exploitation of our children, especially by the entertainment media." In the past, the group called for a boycott of Toy Story 4 for featuring a same-sex couple (for approximately two seconds) and has also targeted Geico, claiming that the insurance company's advertisements (that often feature animal mascots) promoted bestiality.
Watch Wedding Every Weekend on Hallmark today.