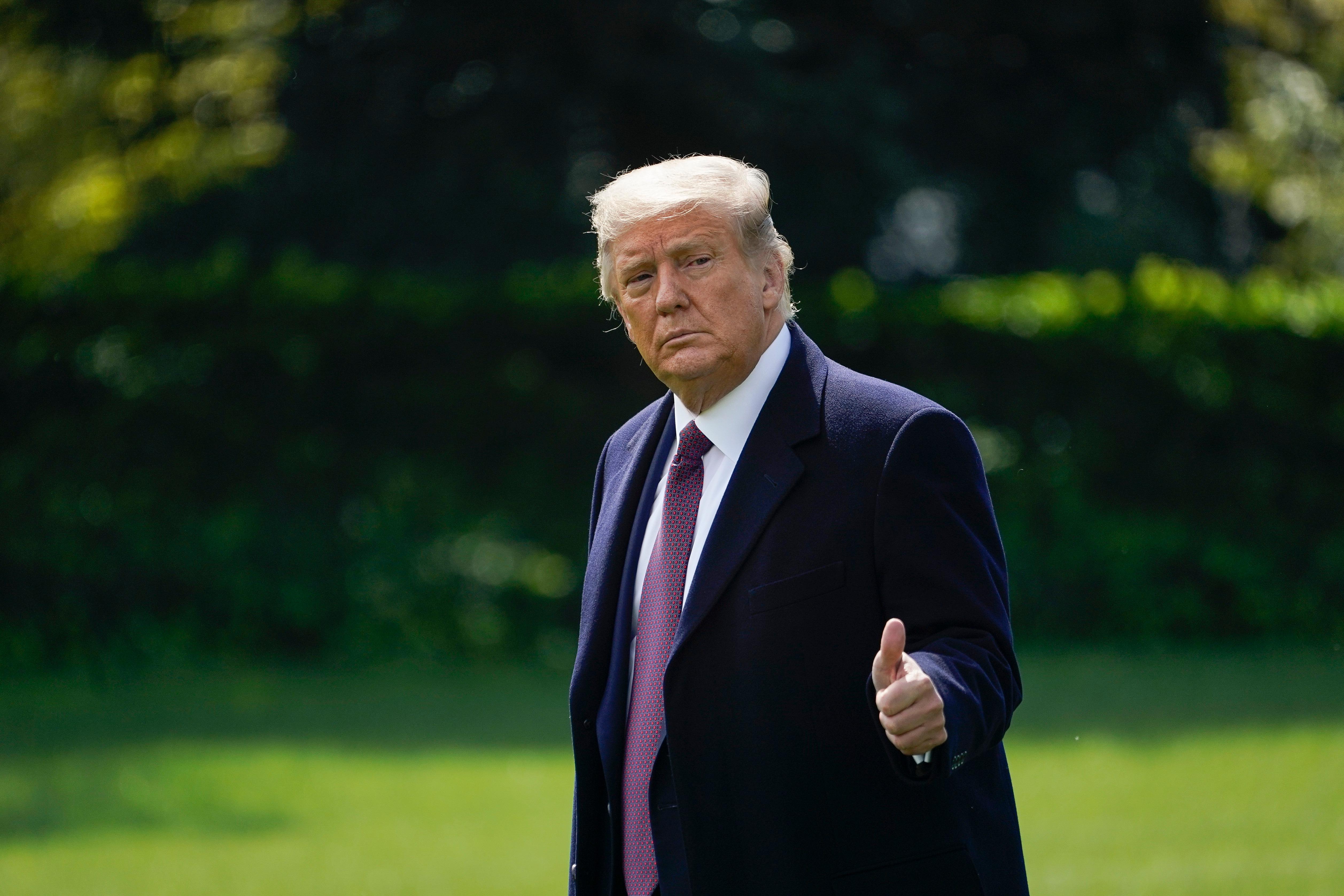 President Trump's Health Has Been Called Into Question Often
After President Trump tested positive for COVID-19, people are speculating about his weight, and what it means for his recovery, with varying answers.
2020 brought with it several ongoing battles for human and civil rights and, somehow, among them is the right to wear or not wear a mask amid a pandemic. With President Donald Trump as one of those who weren't initially wild about masks, it came as little shock to some that, on Oct. 2, 2020, he tested positive for COVID-19. He had just come under fire for not wearing a mask to the first presidential debate.
Article continues below advertisement
And while it's still unclear when Trump was infected and where he might have been, there are a few factors that could play into how the virus affects him. Like his age and weight, for example, which could lead to complications as a result of his diagnosis. Trump is 74 years old and, at his age, he is already at risk for things like COVID-19-induced pneumonia. The two weeks following his positive test are likely to be the most important.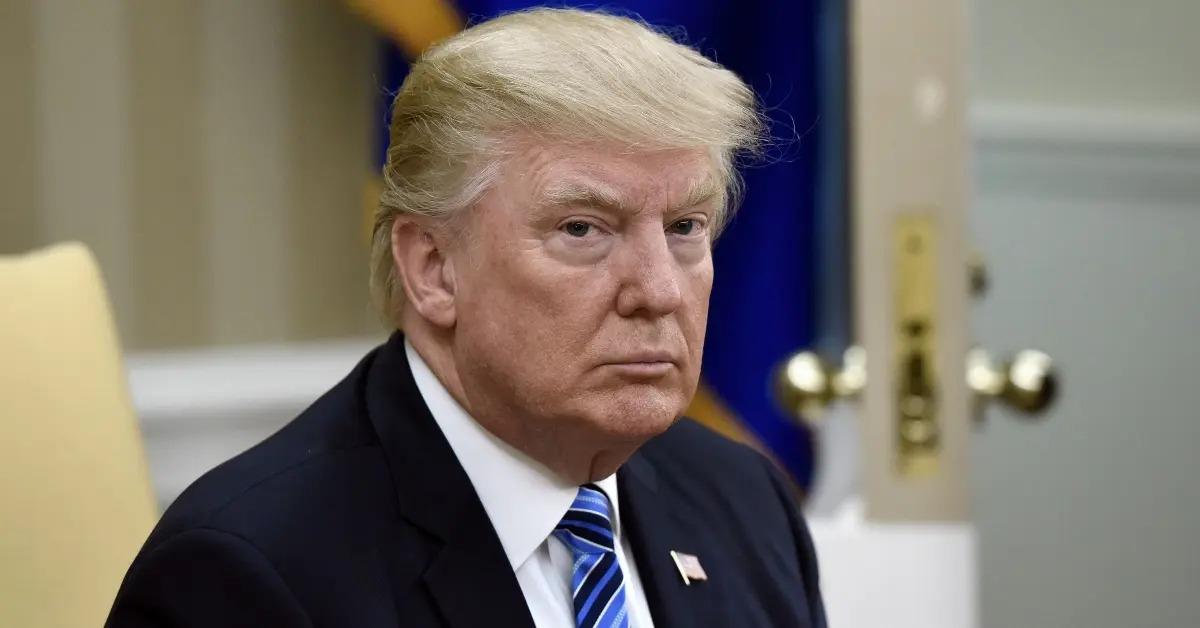 Article continues below advertisement
There are wild rumors about how much Trump weighs.
According to The Telegraph, Trump weights roughly 244 pounds, putting his body mass index (BMI) at 30.3, or obese by medical standards. However, Trump has always been an oversharer about his health, which he has, on more than one occasion, bragged about being top notch. In a 2015 report believed to be from Trump's doctor, but was later revealed to be from Trump himself, he referred to himself as having "astonishingly excellent" health.
The letter also said, "Mr Trump will be the healthiest individual ever elected to the presidency." If Trump weighed less at that time, it may have played a role with his strong bill of health. But being well into his seventies and overweight in 2020, Trump ticks off a couple of health risks related to COVID-19 fatalities.
Article continues below advertisement
Being in the 65-74 age range already increases his health risks if Trump contracts strong pneumonia at some point while the COVID-19 virus is still in his body. Add to that the risk factors associated with being overweight, and Trump's odds aren't great for breezing through the necessary quarantine.
Article continues below advertisement
President Trump tested positive for COVID-19.
Early in the morning on Oct. 2, 2020, Trump tweeted an announcement that he and the first lady Melania Trump had both tested positive for COVID-19. He added that they would quarantine themselves immediately for the appropriate amount of time. What this means for the weeks ahead on the last leg of the 2020 presidential race have yet to be determined.
Article continues below advertisement
Dr. Barry Dixon from St, Vincent's hospital in Melbourne, Australia told The Guardian that Trump could face complications with COVID-19, should he develop the accompanying pneumonia that other patients have. But, Professor Christine Jenkins, the head of the respiratory group at The George Institute for Global Health, added, Trump could benefit from being diagnosed now, after there have been significant medical findings since the virus's early stages.
"Early on we thought if you had COVID, were admitted to intensive care and over 70, you had only a 40 to 50 percent chance of survival," Jenkins said. "Today, those figures are not that bad, and we have had study results come out with promising findings about treatments for people who do become severely unwell, such as the drug dexamethasone."
Article continues below advertisement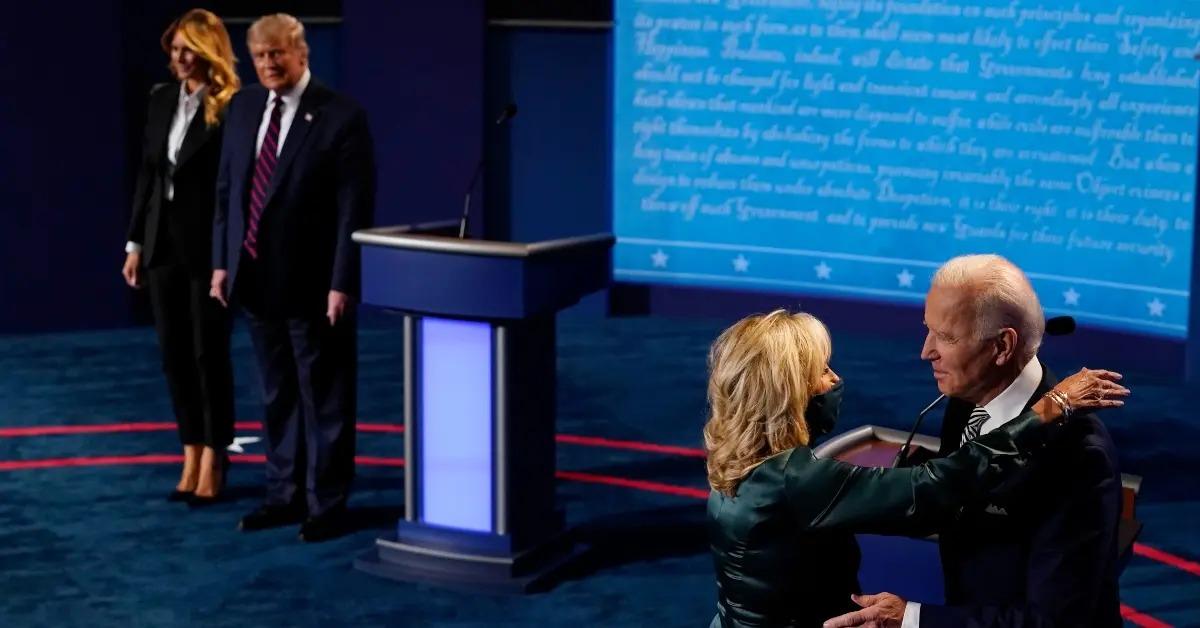 Does anyone else in Trump's family have COVID-19?
Trump admitted that he and his wife both have the virus, but he hasn't said if any of his children, including 14-year-old Barron Trump, also tested positive. If not, then Trump and Melania will likely quarantine together away from the rest of their family.
The important thing is for him to keep an eye on his symptoms in the next two weeks. If they don't worsen and he recovers easily enough, then the 2020 presidential race can successfully continue.