Instacart Driver Says Customer Tried Bait and Switch, Leaving Her With Two Carts of Groceries
An Instacart Shopper went viral after she stated that a customer attempted to "bait and switch" her out of a massive order she spent 2 1/2 hours on.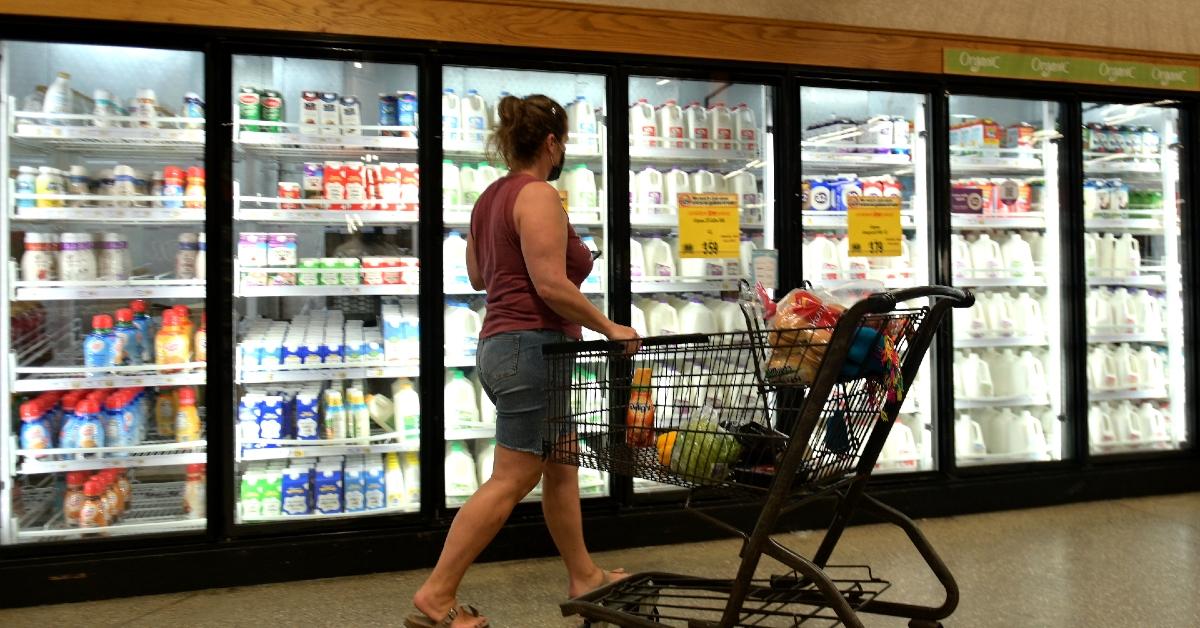 An Instacart shopper is going viral online after posting a story time clip about how a customer tried doing her dirty during a delivery. The video was posted to Ava Stone's Facebook account and the Instacart shopper narrating the clip says that they were given a $35 order, which required them to shop for massive amounts of food.
Article continues below advertisement
The shopper took video of the entire ordeal because they gathered together so much food that it filled two two shopping carts. Once the order was complete and the Instacart Shopper drove it to the customer's house, they received a message through DoorDash stating that the order was never delivered.
The customer was alleging that the driver didn't follow through on the delivery, but thanks to the fact that she recorded the massive haul, Instacart ultimately let her keep the amount of money on the order she did, in fact, complete.
Article continues below advertisement
There are a number of Instacart drivers who've expressed on social media that they haven't had exactly the best time in the world delivering for the application. Whether that's due to uncooperative, rude, or overly demanding customers, or relatively low payouts for the amount of work/time put into a delivery.
Article continues below advertisement

"For those of you ordering on Instacart please be considerate and be f***ing for real. This is one single order," the camera pans to show two overflowing shopping carts packed with products in a grocery checkout area. The TikToker continued, "[The order] required two carts held up the line, the customer was not responsive, and what initially started out as a 35 dollar order, the customer reported to Instacart saying they didn't get their order."
Article continues below advertisement

It seems that whoever was ordering the groceries was attempting to get a bunch of products without having to pay for them. "If I didn't have proof of this video, I wouldn't have gotten my money. Instacart was about to not pay me for two and a half hours of my time."
Article continues below advertisement

There are several Independent contractors who work for Instacart who say that the amount of money they pocket hourly, especially after expenses, is ultimately not worth their time.
Article continues below advertisement

One Indeed reviewer posted an extensive list of all the pros and cons of delivering items for Instacart. There were several positive things they had to say about delivering food items for the company, namely the fact that it was relatively quick and easy to start working for the company immediately.
Article continues below advertisement

They also talked about the possibilities of a work life balance and being able to set your own schedule on the fly. Many delivery and ride share applications function this same exact way. So if you are looking for a side hustle that you can't fully commit to, these might be worth checking out.
Article continues below advertisement

But the reviewer did point out the biggest glaring drawback to delivering for Instacart: it's ultimately just not worth it. They wrote in their assessment: "You may get $20 for one order.. but youre spending about 35 minuets to shop, and probably about 25 minuets driving your own car.I spent my days off doing this one weekend, to see if it was worth it, and it really isnt. I made $60 in 5 hours because of traffic, large orders, and very little payout."
Article continues below advertisement

OP continued: "Thats $12/hour. I havent made that since babysitting..If you're able to tank 10 hours a day and have an electric car, maybe it worth it? But honestly its not a good side hustle and certainly not a good full time job. I would recommend uber eats if you want a side hustle. Much better payout for your time."
Article continues below advertisement

Have you ever driven for Instacart? Do you agree with the Indeed user's assessment? Or do you think it all depends on being at the right place at the right time?