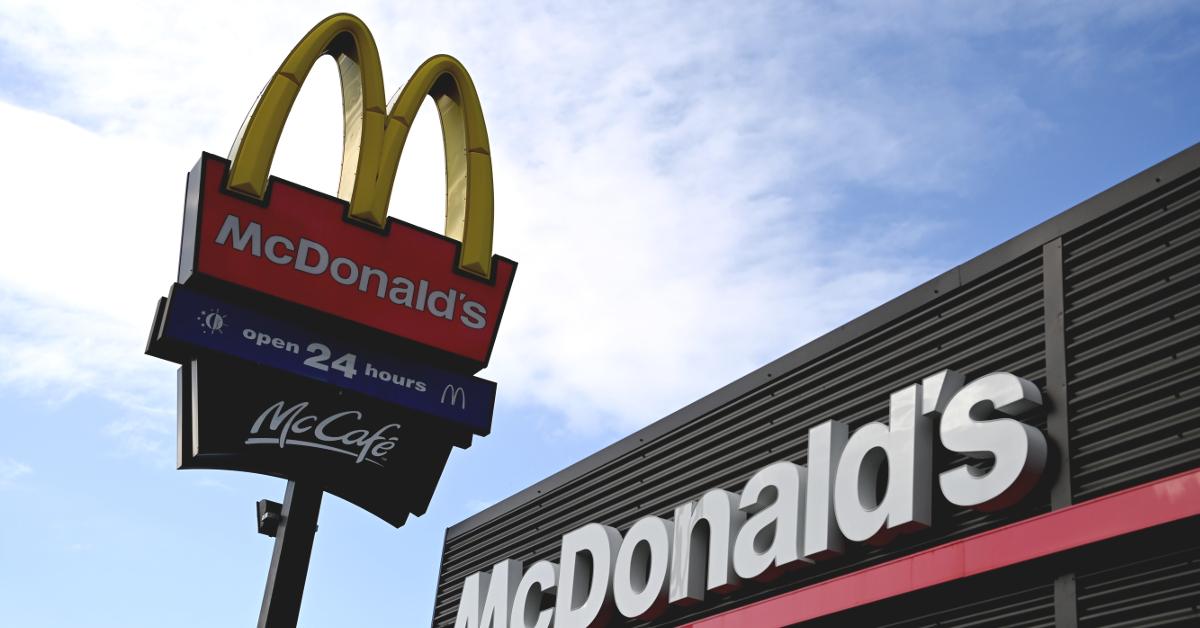 McDonald's Customer Miffed About McMuffins, Blocks Drive-Thru Until He Got Refund
The entire point of "fast food" is that you expect to get your food...well...fast. And since the price of fast food has significantly gone up over the years, some people are finding that there are fewer and fewer benefits of frequenting certain chains and locations; if you're paying more money and waiting just as long, why not either cook up your own or go to a place that has healthier options, similar pricing, and the same long wait time?
Article continues below advertisement
Usually, however, fast food establishments that aren't understaffed do work like a well-oiled machine. Both the indoor dining area and the drive-thru serve meals to hungry customers in a relatively quick manner. Take McDonald's for example the brand feeds an average of 68 million people every single day over 38,000 locations.
Obviously, some stores are busier than others, but that means it's not uncommon for a relatively busy location to serve 1,790 customers a day. So when you get your food in a timely manner, it's kind of a miracle that there aren't any hiccups.
But sometimes we don't get our meals as quickly as we'd like. If we're in a rush, we could just bounce and then call and complain to customer service to try and get a refund.
Article continues below advertisement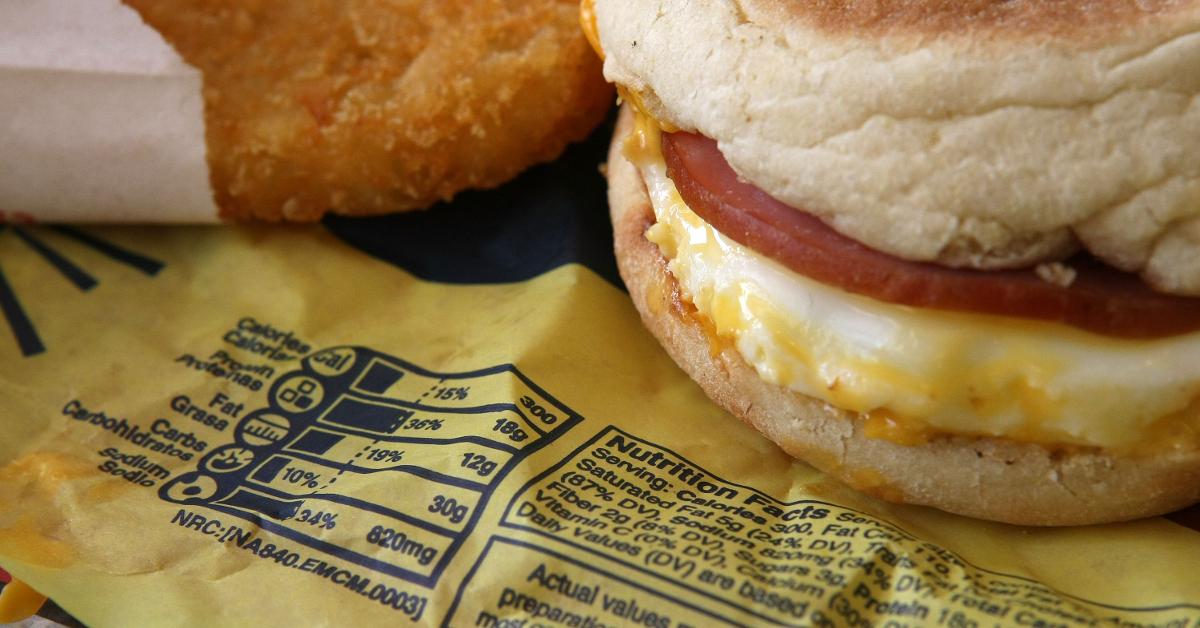 If we paid by card, we could dispute the charge. Or if we didn't have anywhere pressing to be we'd wait for our grub and just go about or merry way.
But 55-year-old Stuart Yates thought that the best course of action would be to barricade the drive-thru for hours until police showed up on the scene and urged him to be on his merry way.
Article continues below advertisement
The cause of his ire? Two egg McMuffins. Well, those and a previous experience that got the Brit thinking there was some kind of McConspiracy forcing him to wait longer than he'd like for his food.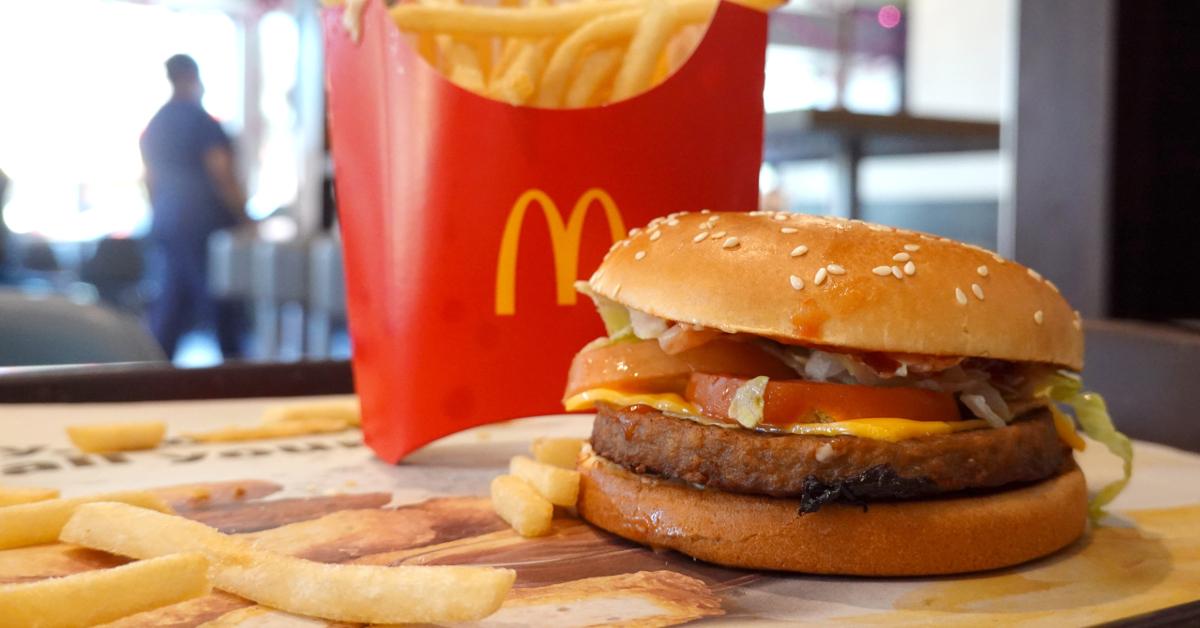 Article continues below advertisement
Yates said that he wasn't appreciative of the fact that he had to wait some 20 minutes the last time he was at the McDonald's drive-thru and couldn't believe that his second consecutive longer-than-normal food order was a coincidence.
Article continues below advertisement
So, in protest, he refused to leave the drive-thru line until he got a refund holding up a ton of other customers in the process. During that time he postulated his theory to the McDonald's restaurant, which denied that it was intentionally trying to jam the man up while preparing his McMuffins.
In a video acquired by SWNS, Yates can be seen telling the camera his side of the events. While sitting in his car said that when he pulled up to the restaurant he heard the employees say, "'Oh it's him again! Oh yeah!' had a laugh about it and said, "Go wait in the car park over there. It's not gonna be 15 or 20 minutes, it's whatever it will be. And that's the attitude."
Article continues below advertisement
He said that he asked for a refund and they threw change back into his car and Yates said he paid by card and that he was "quite within [his] rights" to ask for a refund back on his card.
Article continues below advertisement
According to LadBible, Yates went on to say, "They eventually gave me a refund and tried passing me a long letter they had typed out, but I refused to accept it. I hadn't sworn, I hadn't done anything threatening. I hadn't broken any laws."
A staff member of the McDonald's location said of the incident, "The other cars have managed to reverse out, but now he won't move. We asked him to park up and he wouldn't, so now he's just sat there. He only wanted a small order. It would have only taken a minute. Now he's refusing to move, he wouldn't park, he wouldn't accept the food, he wouldn't accept a refund. He's been sat there for a good 20 minutes now."
Article continues below advertisement
Police eventually arrived at the scene and were successful in convincing Yates to move, and while he didn't go home with his McMuffins, he did manage to get himself some Mickey D's: he said he ordered two big macs via Uber Eats instead.