Manager Urges Workers to "Take More Time Off" in Viral Resignation Speech
A manager is going viral on TikTok for sharing the final speech he gave to employees at his job on his last day of work.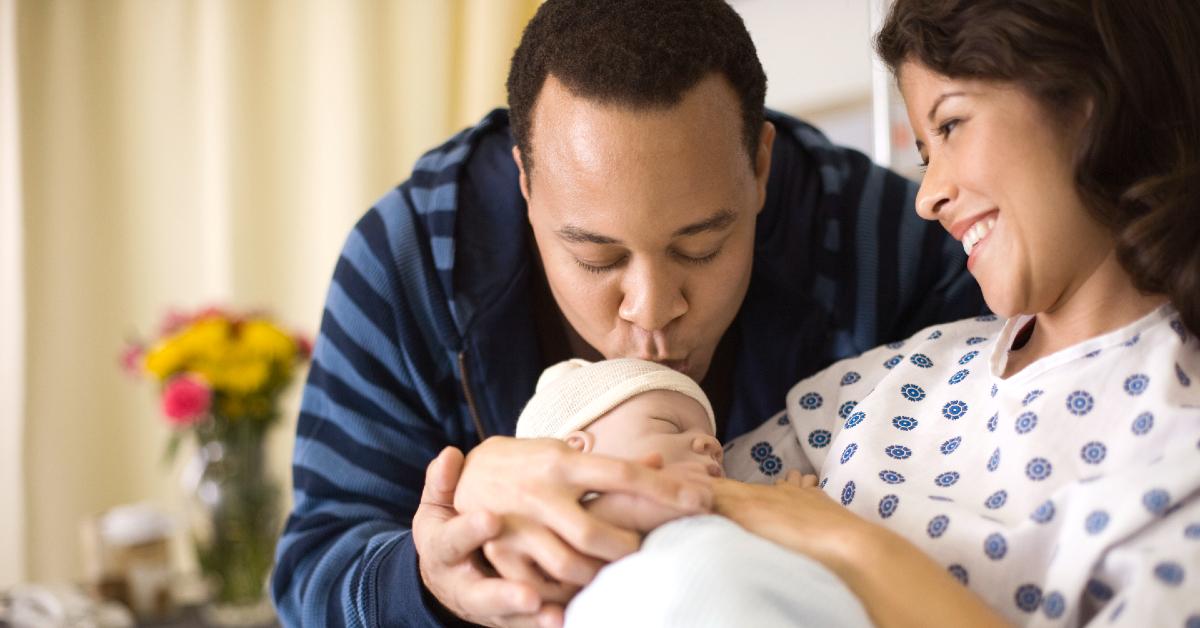 TikToker @navyveteran39 went viral after posting a speech he gave to his team on his final day of work, having resigned to spend more time with his family.
Users on the platform are praising him for reminding his employees that no amount of money they will make can "buy back the time" they spend away from the people who should matter to them most.
Article continues below advertisement
His message is similar to many that have popped up online in recent months, where others have left jobs where they felt dispensable or that weren't fulfilling or in line with their dreams or values.
This former manager used his goodbye to his team to remind them where their priorities should lie.
Article continues below advertisement
"Guys, this is gonna be my final huddle," he says. "I'm not gonna talk to you about sales and customer service, things of that nature. I want to talk to you about time. Take it from someone who's lost a brother, a wife, and a kid. You can make all the money in the world, but you can't use that money to buy back the time you waste making that money."

Article continues below advertisement
"Take your vacations," he tells the staff. "Take your time off. Enjoy your family and your friends. Because you never know when it might be the last time. Always remember that your job will be posted before your obituary. So enjoy your time with … the people that matter. Because your job can replace you. Your family cannot."

Article continues below advertisement
He continued, "Guys, I've had a lot of fun working with all of you. I've enjoyed it. I wish all of you the very best. And if you ever need anything, please feel free to reach out to me. Guys, I'm not gonna forget anybody that I've worked with here. But it is time for me to spend time with my family and enjoy my life."

Article continues below advertisement
He concluded by saying, "I hope everybody the best, let's have a great day. And for those of you I probably won't see again, I hope great things for all of you. Thank you."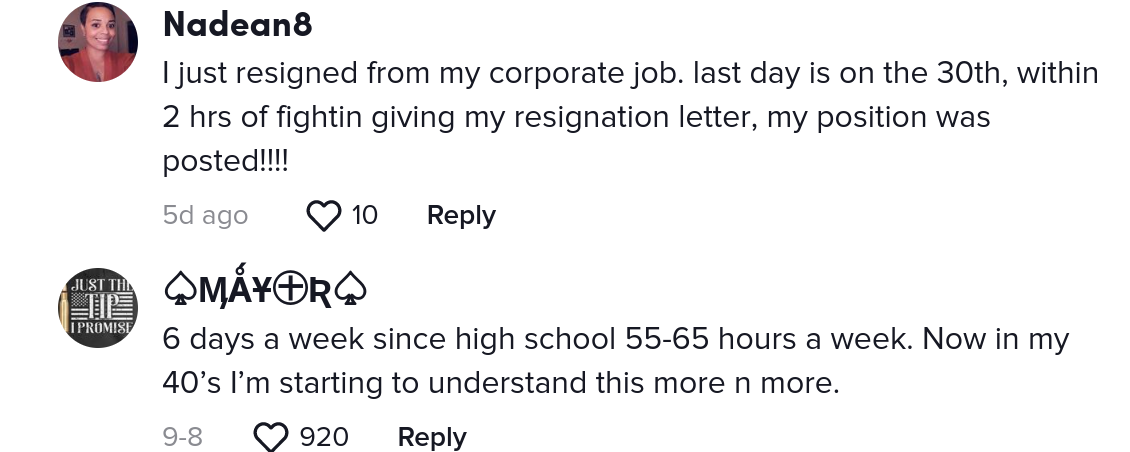 Article continues below advertisement
The post's message resonated with many, especially the part where he states that, if someone were to die on the job, their employer would likely put up a posting calling for their replacement before their obituary was published in the newspaper.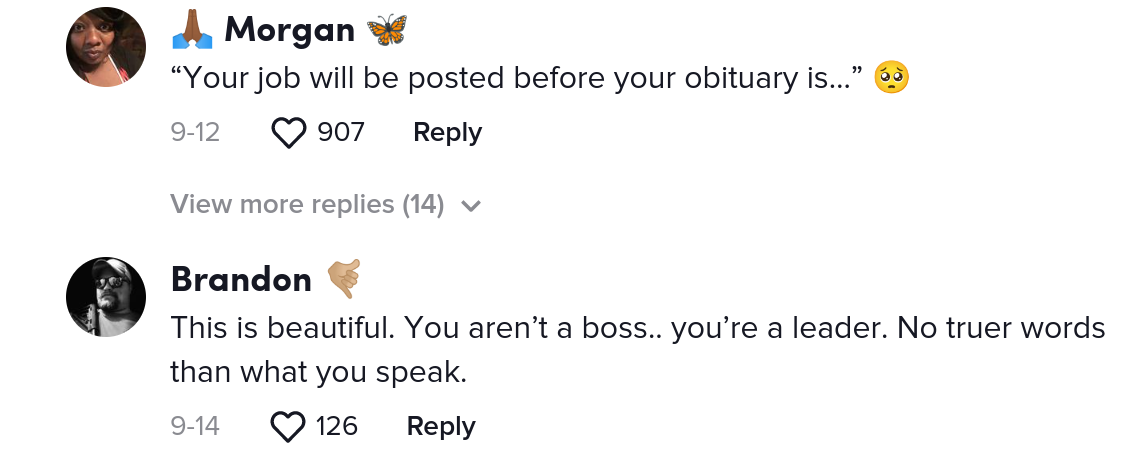 Article continues below advertisement
Others stated that they've taken measures in their own personal lives to ensure they are spending more time with loved ones instead of stressing about getting more hours at work, and how they adjust their schedules accordingly to do just that.

Article continues below advertisement
"As a teacher, I put in lots of extra hours, but when my kid is home from college I reduce them greatly," said one.
Another shared, "My husband worked 70 hrs a week and family time would come when he retired he said. He died last August. Retirement never came. Enjoy your family."
Yet another wrote, "This is beautiful. You aren't a boss.. you're a leader. No truer words than what you speak."
Someone who also recently quit their job said, "I just resigned from my corporate job. last day is on the 30th, within 2 hrs of fightin giving my resignation letter, my position was posted!!!!"

However there were some employees who said that with the amount of money that they make, taking a vacation or reducing their hours at work are luxuries they can afford.