Danny Gonzalez's Promising Boxing Career Has Been Tragically Cut Short
Boxing fans are shocked by what happened to Danny Gonzalez, the ring prodigy who was signed to Mayweather's fight team in 2016.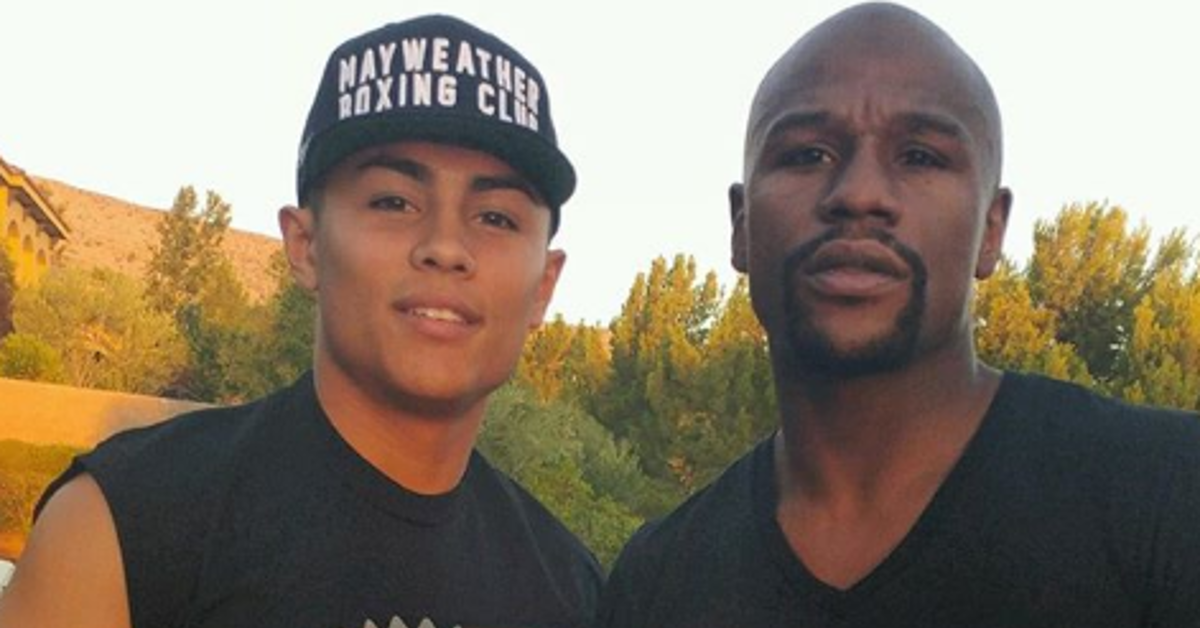 Getting signed with a major fight promoter as an up-and-coming pugilist is a big, big deal. And if it's with one of the big dogs, like Floyd Mayweather's Mayweather Promotions, that's no small feat. It's safe to say that Floyd and co. know a great boxer when they see one, which is why it was so momentous when they found a young Danny Gonzalez in 2016 and got him to sign his name on the dotted line. So what happened to the young fighter that's got boxing fans' hearts bleeding?
Article continues below advertisement
What happened to Danny Gonzalez, who was such a prospective boxer?
The 22-year-old was reportedly in Moreno Valley, Calif. at a family picnic when a gunman had walked up to him and opened fire, killing him almost instantly. He was pronounced dead on the scene at around 9 p.m. by paramedics who responded to the attack. Currently, authorities don't have a lead on any potential suspects and they are investigating what could have caused the murder.
They are working with two people — both teenagers — who were with Danny at the time of the shooting to ascertain what happened.
The boxing world mourned the loss of such an impressive fighter who amassed a redoubtable amateur record of 96 and 13. Mauricio Sulaiman, president of the WBC, offered his deepest condolences for Danny on his Twitter account, writing, "We are very sad to report the tragic death of boxer and top prospect, Danny Gonzalez."
Article continues below advertisement
Danny was primed to take the boxing world by storm and racked up three fights going into 2017. However, he took time away from the sport after going 3-0 in his first trio of outings. Recently, he teased a comeback on social media prior to the shooting.
Floyd wrote of Danny when he signed the young man, "There are certain times when you know you've just struck gold and this is one of them."
Article continues below advertisement
He mourned Danny's death after hearing of the news, stating, "R.I.P. champ gone but never forgotten." He shared two pictures of Gonzalez: one on the day of their signing and the second of him holding his hand in victory after a contest.
It's unclear why Danny originally stepped away from the sport in 2017, but many media outlets and those who followed the sport believed he would become champ.
Article continues below advertisement
Danny Gonzalez's boxing record didn't tell the whole story of his career.
Those who personally knew the featherweight prospect, listed as Daniel Gonzalez on BoxRec, praised his humility and hard-working attitude when it came to the sport. He was also being hailed as the potential future face of boxing, as he was handsome and pleasant to talk to in interviews. In an iFL TV interview, he discussed his training with Floyd Mayweather and why he ultimately got into the fight business.
Danny was also a nine-time National Champion in boxing and managed to make a name for himself even at a very young age, so it makes sense why many people were amped about a potential comeback from him in the ring.
Our thoughts are with Danny's family and friends in this trying time.