Fans Are Calling Foul on NBC Preempting 'Meet the Press' for English Football
NBC News buffs were wondering what happened to Meet the Press today, Sunday, May 23, a rare Sunday on which the news program didn't air.
"What happened to Meet the Press today?" one viewer tweeted on Sunday morning.
Article continues below advertisement
Another fan wrote, "Where is Meet The Press? … Longest-running show in television history! If it's Sunday, it's Meet The Press! Please bring it back."
Well, if you too felt bereft, take heart: It's only a one-week break for Meet the Press. The show got bumped for a momentous sports event …
NBC preempted 'Meet the Press' on Sunday for live coverage of English Premier League football.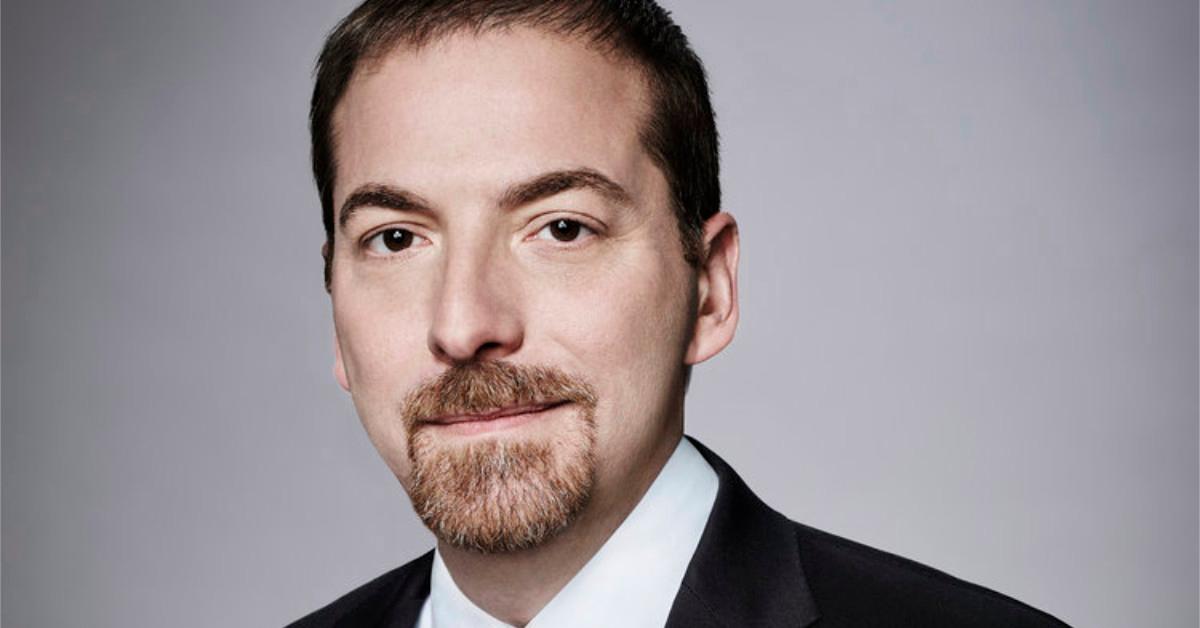 Anyone who follows Meet the Press on Twitter found out why the show wasn't airing a new episode today. "Meet the Press is preempted today for NBC's coverage of the English Premier League," the show's official Twitter account tweeted on Sunday morning. "We'll be back next week!"
Article continues below advertisement
But boy, were viewers irritated. "Tell NBC we DO NOT APPROVE of preempting an informative program like Meet the Press for un-American football!" one person tweeted.
Another person riffed on the show's tagline, writing, "Because, if it's Sunday… it's English football/soccer?"
That Twitter user also compared Meet the Press host Chuck Todd to predecessor Tim Russert. "C'mon @MeetThePress @chucktodd Would Russert preempt even for @BuffaloBills football?"
People didn't want to see "some f--king soccer game" preempt 'Meet the Press.'
Another Twitter user, meanwhile, wrote: "I got up this morning expecting to see MTP, and instead, there was some f--king soccer game."
A second viewer wrote, "Hold on. I do support our 'special relationship' with our British friends, we have strong common values; but soccer is truly not an American thing. And you are preempting one of America's premiere Sunday news shows for a soccer league few of us ever heard of? I had to Google it."
Article continues below advertisement
A third fan tweeted, "Not sure who makes these decisions? Move Meet the Press to MSNBC or move soccer to your sports channel. Longest-running show on TV gets bumped by English soccer? Poor decision."
Responding to that post, another Twitter user kept things in perspective, writing, "NBC owns 10 channels and the rights to the Premier League. It's one weekend. Chill."
Viewers also took the opportunity to hate on Chuck Todd.
Other people responding to Meet the Press's tweet made their distaste for Chuck plenty clear.
"Thank God. Fire Chuck while you're off," one tweeted. Another wrote, "If that's what it takes to keep Chuck Todd off the air, then I will bloody well watch more soccer."
A third user tweeted, "The acting and grandstanding is more believable and less harmful in soccer than whatever it is Chuck hosts."
And another viewer criticized Chuck's interviewing style. "Please use this time to find a replacement for UpChuck Todd," that person begged. "Because UpChuck has obviously failed Journalism 101. The purpose for asking a question is to receive an answer. If you don't receive a reasonable answer, then pursue the answer until it's given. DO NOT JUST MOVE ON!"
Well, Chuck Todd haters, we have to tell ya, Meet the Press will air as scheduled on Sunday, May 30, 2021.