This Evil Budget Airline Wants To Make You Stand During The Entire Flight
This airline wants you to stand for an entire flight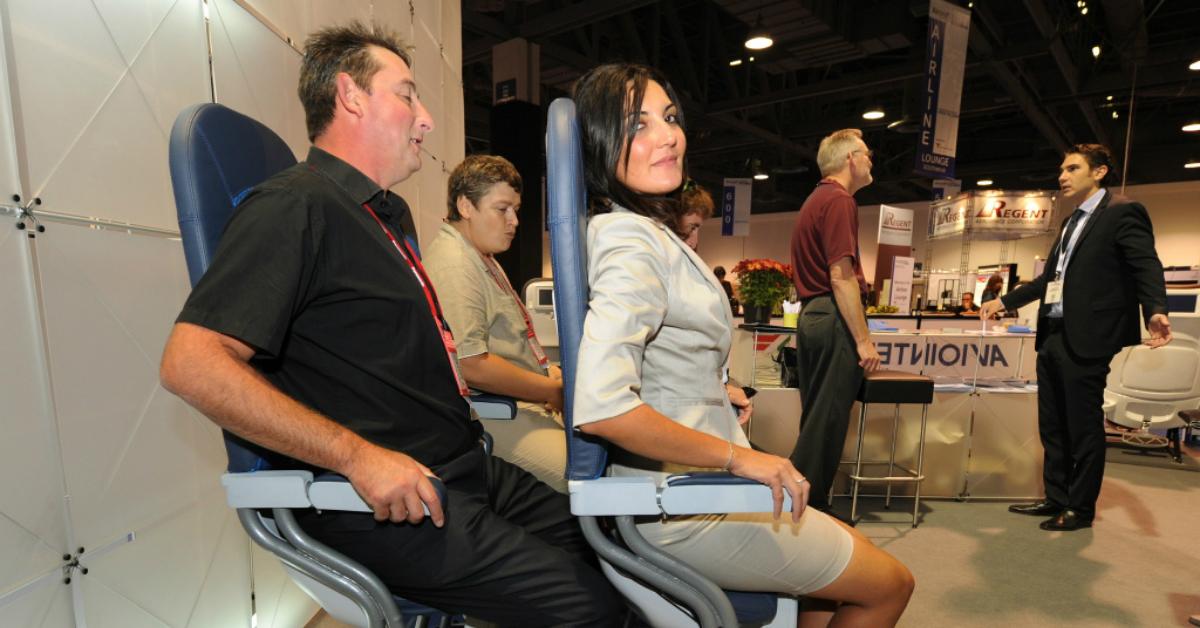 It seems like airlines are going out of their way these days to anger their customers.
Article continues below advertisement
Whether it's the United passenger fiasco, racist flight attendants, or the TSA being up to their regular scumbaggery, it's almost as if there's a worldwide campaign against passenger comfort and safety.
Now that might seem like an over-exaggeration, until you see the latest "innovation" this budget airline is proposing: doing away with seats entirely.
Article continues below advertisement
VivaColombia is seriously considering removing all of its seats from all of its planes, forcing fliers to stand for hours at a time instead of sitting uncomfortably.
Article continues below advertisement
The move is, of course, an attempt to jam as many people into a flight as possible and maximize profits per ride. The company is adding 50 new Airbus planes due to the growing interest in tourism in the country.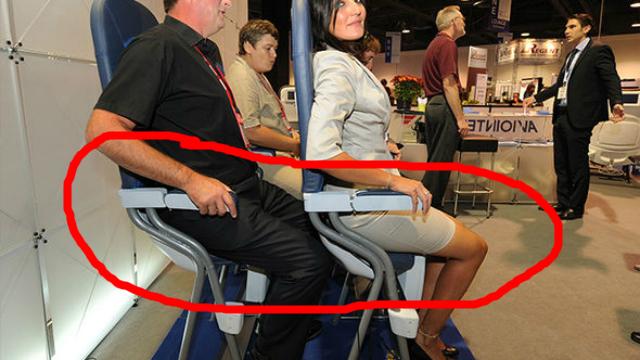 Article continues below advertisement
The CEO of the barebones airline, William Shaw, said in an interview with The Miami Herald that they were looking into upright travel options for their customers for one-hour flights to Colombia.
"There are people out there right now researching whether you can fly standing up – we're very interested in anything that makes travel less expensive. Who cares if you don't have an inflight entertainment system for a one-hour flight? Who cares that there aren't marble floors… or that you don't get free peanuts?"
Article continues below advertisement
Apparently Shaw has never heard of runway delays before. Sure the flight might only be an hour long, but what happens when you're stuck on the tarmac for one or two hours extra?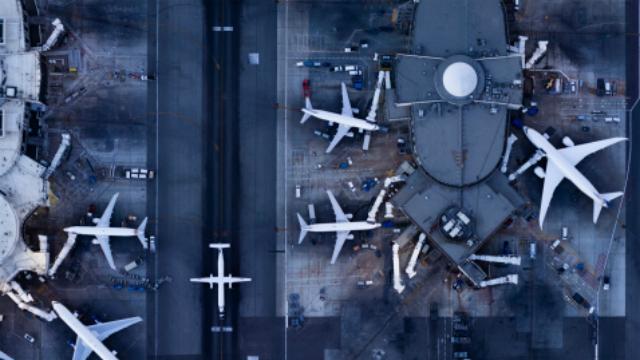 Article continues below advertisement
The concept of upright seats on airlines has existed since 2003, but it seems like airlines have been slow to embrace the idea. That doesn't mean that other industry players aren't considering the same exact move as VivaColombia. Michael O'Leary of RyanAir thinks that "barstools" on airplanes are totally fine, and thinks that seatbelts aren't necessary whatsoever.
"A plane is 'just a b----- bus with wings', he said, "If there ever was a crash on an aircraft, God forbid, a seatbelt won't save you. You don't need a seatbelt on the London Underground. You don't need a seatbelt on trains which are travelling at 120mph."
Article continues below advertisement
If you're worried about coming across vertical seats in economy class in the near future, then you can breathe easy -- they haven't been approved yet by the civil aviation authorities in any country so far. Alfredo Bocanegra, the director of Colombia's Aerocivil, said in an interview with RCN Radio that he finds the idea of vertical seats preposterous.
Article continues below advertisement
"People have to travel like human beings. Anyone who has ridden on public mass transport knows that it's not the best when you're standing."
Although Bocanegra makes an excellent point and it's great that someone with an actual heart is considering the plights of air travelers, it's not difficult to imagine that some airlines, down the road, will find an aviation director they can encourage, probably with copious amounts of money, to make vertical seating happen. Let's hope that day doesn't come for a very, very long time. But for now, it looks like we won't have to pay a premium for the privilege of having a seat when we travel thousands of miles.