These Actors Are Changing How Hollywood Portrays Disability
These actors are using their experiences in Hollywood to shed a light on the importance of representation in Hollywood.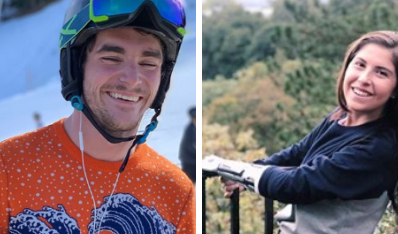 Representation in Hollywood has been something of a trending topic for a while now. Whether it's semi-recent, like cis actress Scarlet Johansson vying to star as a trans figure, or even more recent, like Emma Stone apologizing for potraying a half-Asian woman in Aloha, there's a chance you've at least come across the notion that Hollywood should strive to be more inclusive.
Article continues below advertisement
Usually, these conversations center around the inclusion of minorities. To Hollywood, this has recently meant portraying different races, genders and sexualities — and there's still a long way to go there — but the industry seems to be forgetting about the largest minority of them all: disability, which accounts for 1 in 5 Americans today.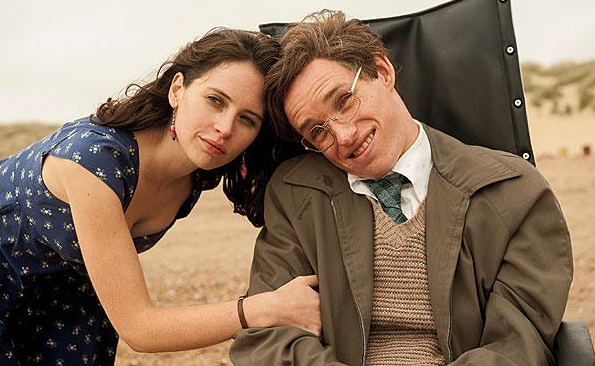 Article continues below advertisement
The Annenberg Inclusion Initiative recently studied nearly 50,000 characters in 1,100 top films from 2007 to 2017, and the lack of disability representation is baffling. Of the top 100 films from 2017, only 2.5 percent of the characters had disabilities. When you compare this number with the roughly 20 percent of Americans who live with disabilities, the exclusion is jarring.
Article continues below advertisement
It also has the very direct effect of making disabled people's experiences seem rare or uncommon, when that's actually very far from the real-world truth. A recent short documentary created by Mashable profiled two actors with disabilities and interviewed them about their experiences working in the Hollywood industry.
Article continues below advertisement
Angel Giuffria is a "bionic actress" and congenital amputee who's recently been making a name for herself with roles in blockbusters like Green Lantern, The Accountant and The Hunger Games. But those are just the movies you've heard of. She's in far more where she plays no-name roles like "hospital patient, bionic this, or amputee something," she says.
And though Angel mentions the importance of these roles being played "by someone with a limb difference," or a disability of their own, she says the opportunities for actors with disabilities in Hollywood often are limited to those parts that focus solely on her having a limb difference. "That's not all the character is," she states. "That's not all I am. I'm a sister, and I'm a daughter, and I'm a girlfriend, and I would like to go out for more of those roles."
Article continues below advertisement
Angel is proud to have recently been cast in a role of "Flower Clerk," which, although it didn't even have a name, at least wasn't "bionic flower clerk" or one defined by her limb difference. Angel is pushing for more of Hollywood to see characters with disabilities as full, rounded individuals, not just heroes or villains who suffer or elicit pity from their condition.
Article continues below advertisement
RJ Mitte, the actor who played Walter White's son Walter Jr. in the unforgettable Breaking Bad, also had a lot to say about the role of disability representation in the industry. The AMC series in which he starred broke boundaries by portraying Walt Jr., who, like RJ, happens to have cerebral palsy, as a multi-dimensional friend, son, nephew, and teenager who isn't defined or limited by his neurological disorder.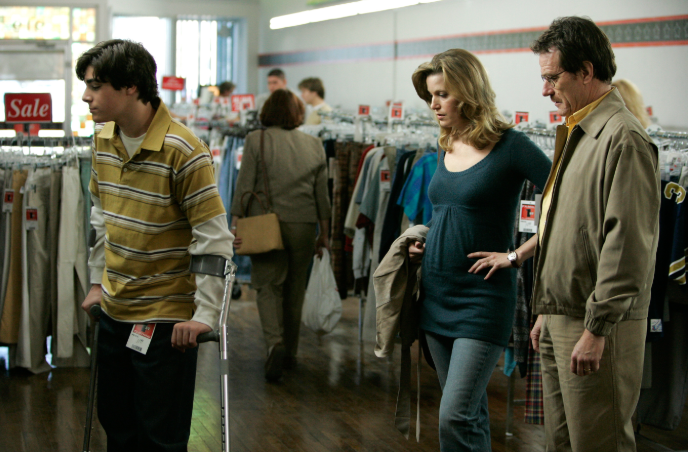 Article continues below advertisement
Although RJ is plenty recognizable in Hollywood circles and in the real world for his main role in the series, which ran for five years and is still considered some of the best television since The Sopranos, he's been having trouble securing acting roles since the show ended.
Which seems crazy, right? Wouldn't all kinds of casting agents and scouts be eager to have the guy who played Walter Jr. sign onto their projects? As RJ says in the Mashable documentary, "Every good role and paying role that I was going to get, I was drooling in a wheelchair. That was it."
Article continues below advertisement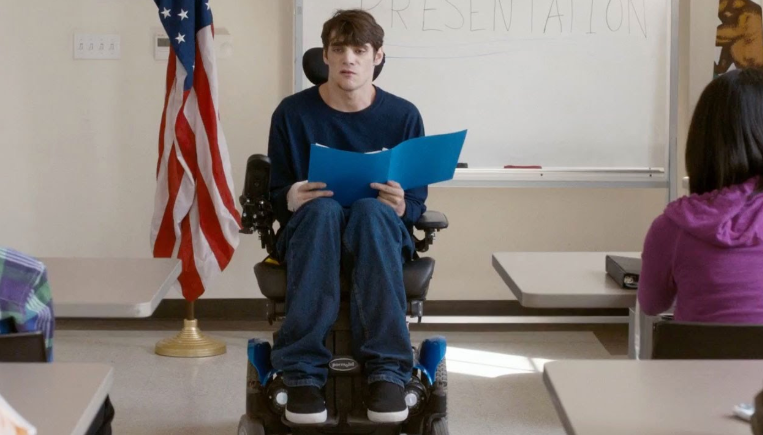 He couldn't even use or rely on the success of Breaking Bad, because "even then, as much as my character was normal, as much as my character was any person in the world, people still saw the crutches." Today, these young actors are pushing to change the norm and to make the roles of characters with disabilities less black and white, less hero and villain — because let's face it, our favorite characters aren't ones we love or hate all the time.
Article continues below advertisement
"We believe a disability is a weakness," RJ says. "We believe that it's an illness. That it's something we have to cure [or] eradicate, that it's something we have to fix. I view the opposite, I view that disability is an asset. Disability is knowledge, it's power."
In addition to hassling Hollywood to use actors with disabilities to portray disabled roles, we as able-bodied viewers have a critical role to play, if we're really so sick of seeing the same white actors starring in all of the major roles.
We have to consciously change the way we perpetuate stereotypes in people with disabilities, and refuse to believe that Hollywood should continue to portray a homogenous perfect world when that's far from the one in which we live. "Pretty soon, 'Amputee Number 1' will have a name," says RJ. "It will be different, and it won't even reference amputee, it'll just be a common thing. It won't be something abnormal."
Only once we can truly live this truth in our day-to-day lives, will we truly be able to change the norm.