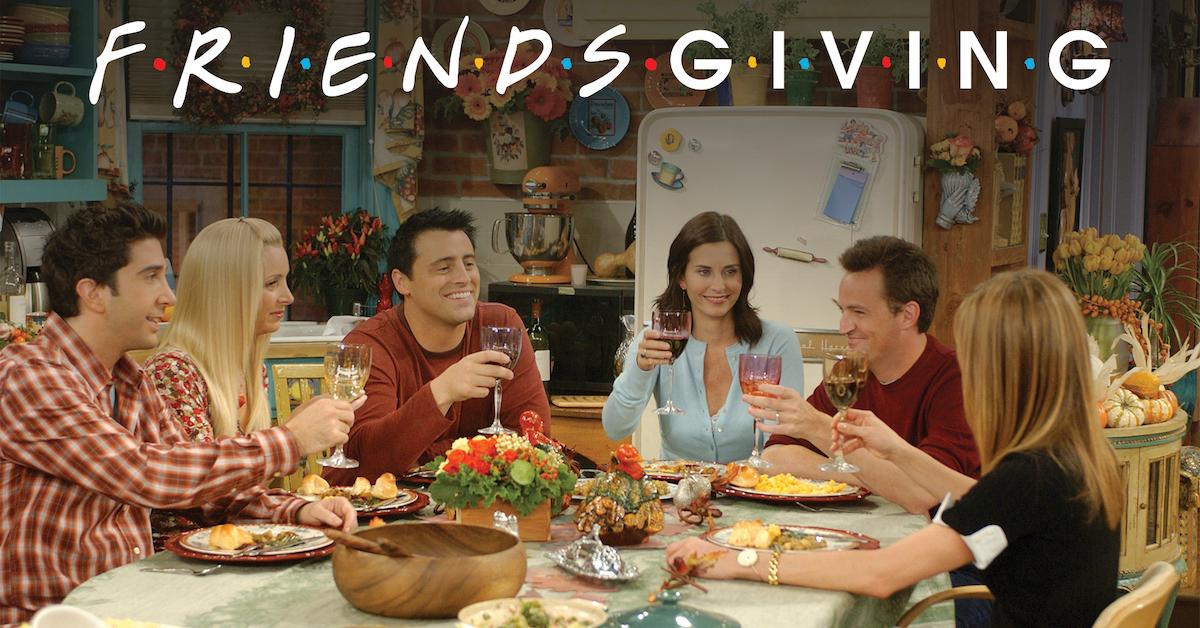 The One Where All the 'Friends' Thanksgiving Episodes Are Hitting Theaters
Friends enthusiasts, brace yourselves — it's been a full 25 years since season one of the beloved sitcom first premiered on NBC, and to celebrate, fans will be able to watch all of the Thanksgiving episodes in theaters in the next month.
Article continues below advertisement
Where and when is this taking place?
To celebrate Turkey Day the right way, Fathom Events — which is owned by AMC Entertainment — is going to air eight of the Friends Thanksgiving episodes in select theaters.
Article continues below advertisement
Yes, you heard that loud and clear, folks — at select theaters, you'll be able to watch a selection of eight Thanksgiving episodes on Nov. 24, which is showing at 7 p.m. (local time), or either of the Nov. 25 showings, which begin at 4 p.m. and at 7 p.m. (local time).
The viewing experience is going to be one-of-a-kind.
Each and every showing will also include four "remastered" episodes, which have been upgraded to 4K film, according to Fathom. And that means you'll get to see Brad Pitt's sad boi face in high def... the dream.
Article continues below advertisement
If you and your friends are looking to celebrate the holiday season with Ross, Rachel, Joey, Phoebe, and Monica, you're in luck — tickets for FRIENDSGIVING are going on sale Friday, Nov. 1 on the Fathom Events website, and at participating box offices.
Article continues below advertisement
To ensure that each of your favorite Friends Thanksgiving episodes will air during the showing you choose to attend, check out the lineup on Fathom Events' website when ticket sales go live.
As long as I get to see that epic football game on the big screen, though, I'm bound to be content with whichever episodes they choose.
This isn't the first time Friends has hit the big screen this year.
That's right — earlier this year in July 2019, Fathom aired select episodes of the award-winning sitcomo in theaters for a total of three nights, according to the press release.
This attracted over 230,000 fans nationwide, which is precisely why the brand's CEO, Ray Nutt, is anticipating a successful turnout for Friendsgiving.
Article continues below advertisement
In the press release, Ray said:
"Fans showed up in full force for our initial Friends screenings, so we know there is demand for more... We're excited to put eight classic episodes on the big screen for fans to celebrate with their friends, just in time for Thanksgiving."
Article continues below advertisement
You might also remember earlier this year, when Warner Bros. partnered with Superfly to present a Friends pop-up experience in New York City.
It included a variety of photo opportunities and set recreations, while featuring an array of memorabilia from the show. Honestly, it sounded pretty incredible.
Put on your Thanksgiving pants, guys, because Friendsgiving is going to be a real treat. Go with all of your BFFs, or opt for a solo experience. Just don't invite Amy... nobody really wants her there, TBH.