Twitter Keeps Trolling ESPN NFL Draft Analyst Mel Kiper Jr. on Social Media — Here's Why!
Social media keeps trolling ESPN NFL Draft analyst Mel Kiper Jr., calling the commentator a Muppet. Click here to read the Twitter reactions!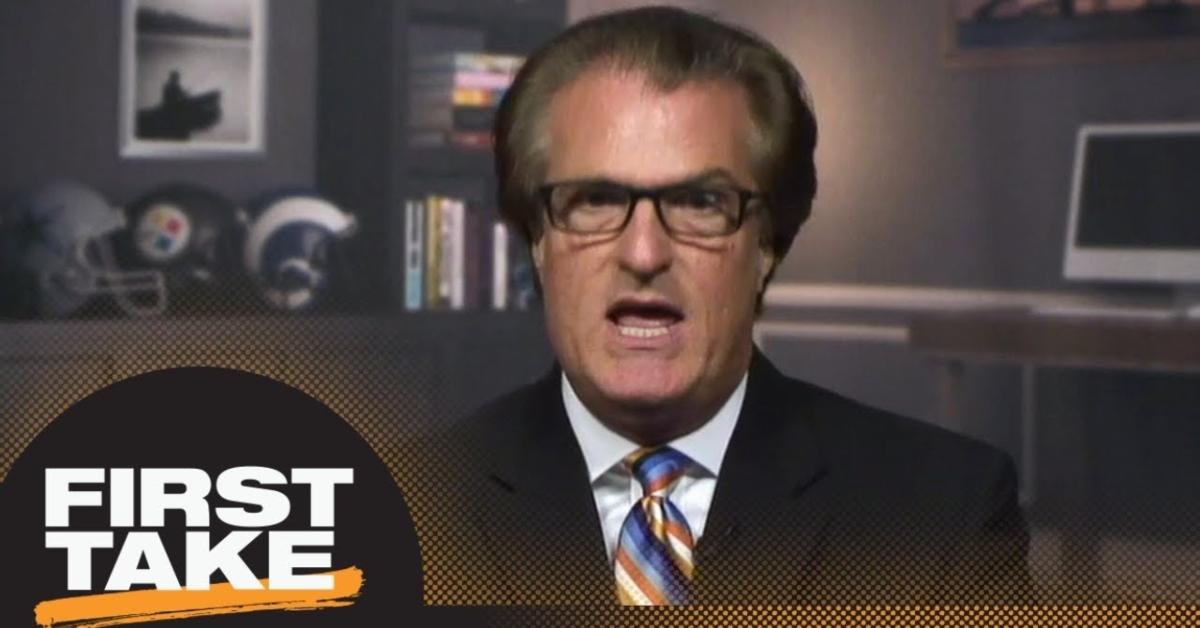 As the 2020 NFL Draft is in full swing, fans can't help themselves but to take to social media to share their reactions to players, teams, trades ... and the analysts reporting on the highly anticipated sporting event.
Nothing is off the table, and having a thick skin is seemingly a must as fans can't help but troll what is captured on air.
Article continues below advertisement
In what has seemingly become a yearly tradition on Twitter, fans are quick to comment that "Mel Kiper Jr. looks like a Muppet." Say, what?!
Distractify dug through Twitter's archives as far back as 2008, which poked fun at the ESPN analyst. So, who is Mel Kiper Jr.? According to viewers, Sam Eagle in disguise.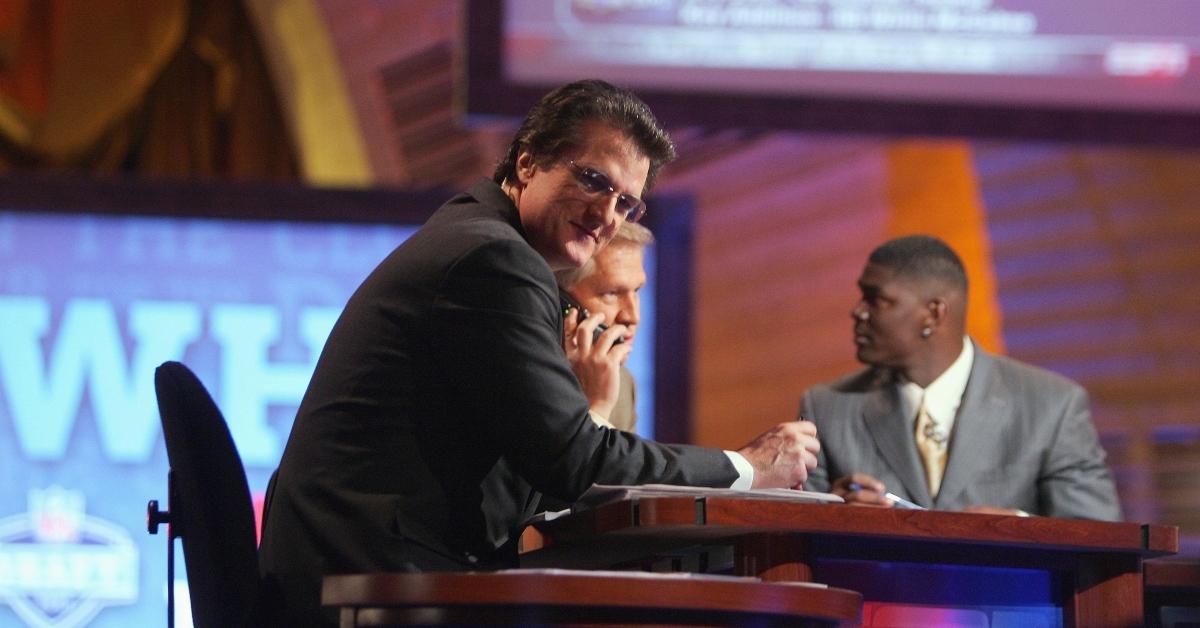 Article continues below advertisement
The sport's analyst has been covering the NFL Draft since 1984 and has appeared on Sports Center, NFL Live, and also co-hosts his own radio show Dari and Mel. According to ESPN, Mel provides "in-depth scouting information on the nation's most talented collegiate football players."
With the 2020 Draft underway, the "Mel Kiper Muppet" tweets have sounded off.
Twitter calls ESPN analyst Mel Kiper a Muppet and he's kind of here for it.
"Your yearly reminder that Mel Kiper Jr looks like a muppet. Namely, Sam the Eagle," tweeted one person. Another added, "Mel Kiper looks more and more like a muppet every year. #NFLDraft."
This individual tweeted, "Mel Kiper"s transformation into a living muppet seems to be accelerating..."
Article continues below advertisement
In 2016 a person posted, "@ESPN the ruse has gone on long enough. Mel Kiper is a Muppet, isn't he? Admit it, we already know the truth." Additionally, an individual wrote: "Is it my imagination or does Mel Kiper look like one of those Muppet guys?"
Well, it seems Mel let himself in on the joke.
Article continues below advertisement
In a 2015 video, the ESPN analysts partnered with Jim Henson's iconic Muppets for a video. Mel performed alongside Sam the Eagle and the two had a stare down.
Article continues below advertisement
Here's how Mel Kiper Jr. launched his career as a successful draft agent.
According to reports, the ESPN analyst started producing an annual NFL Draft book in his parent's basement as a senior in high school.
Though he attended Essex Community College, he dropped out to launch Mel Kiper Enterprises, Inc., which scouted collegiate players headed to the NFL.
During his first year with ESPN in 1984, Mel revealed to The Action Network's Favorites Podcast that he only made $400 ... for the entire year. "You gotta pay your dues," he said. "When I started out, we were losing money. We lost money for the first four years in this business, in terms of putting out draft reports. We never knew if we'd make a dollar, but you keep going."