Starbucks "Karen" Wants Half of $100K Tips Given To Barista Who Asked Her to Wear a Mask
Amber Gilles says that she was medical problems that prevent her from wearing a mask, and that Lenin Gutierrez discriminated against her.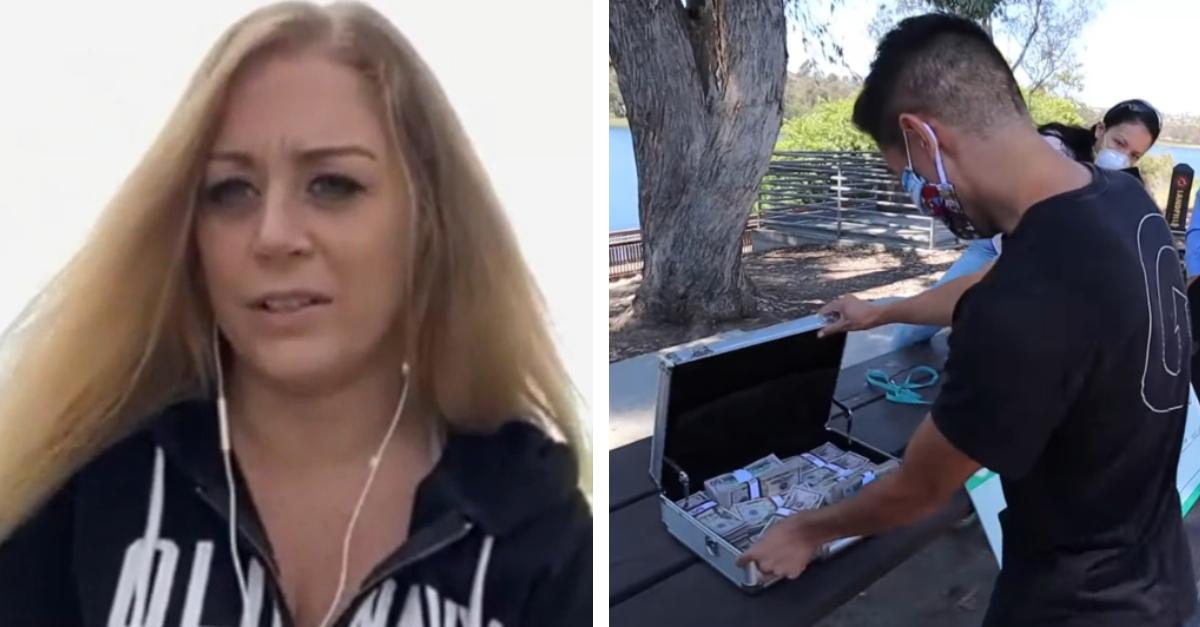 Last month, the Internet raised over $100,000 for Lenin Gutierrez, a Starbucks barista from San Diego who refused to serve a woman while she wasn't wearing a mask. Shortly after the story went viral, the woman, Amber Gilles, told media outlets that she believed she was entitled to some of the money.
Now, Giles is saying that she wants half of the money, claiming that she was discriminated against.
Article continues below advertisement
Back in June, Giles posted a photo of the incident to Facebook. Initially meant to shame Gutierrez for not serving her, the post backfired.
"Meet lenen [sic] from Starbucks who refused to serve me cause I'm not wearing a mask. Next time I will wait for cops and bring a medical exemption," the woman's since-deleted Facebook post read.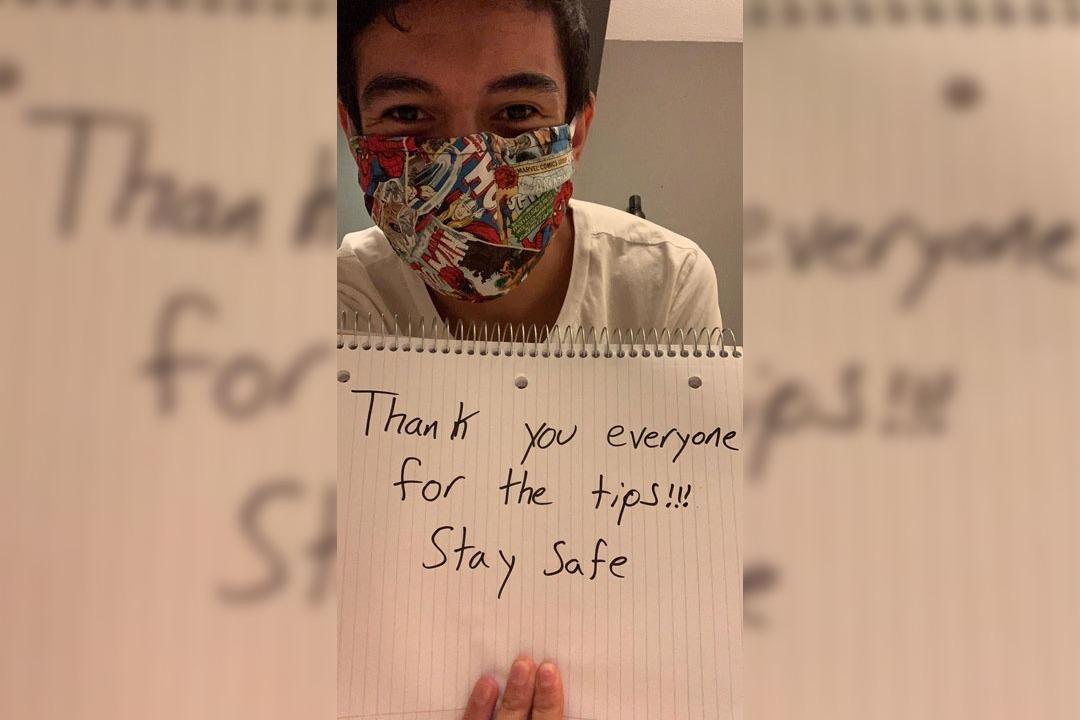 Article continues below advertisement
The post attracted more than 133,000 comments and 47,000 shares, with the vast majority of commenters offering their support to the barista.
"Then don't go there," one user wrote. "Didn't you see the sign that said stupid people not allowed."
Another commenter remarked: "Are you really crying cause you had to wear a mask for 10 minutes to get coffee then leave? Is it really that hard? Just wear the mask, get your coffee then take it off when you leave Karen, Jesus Christ."
Soon enough, the Internet had identified the barista as Lenin Gutierrez, and Matt Cowan decided to set up a virtual tip jar for Gutierrez using GoFundMe.
Article continues below advertisement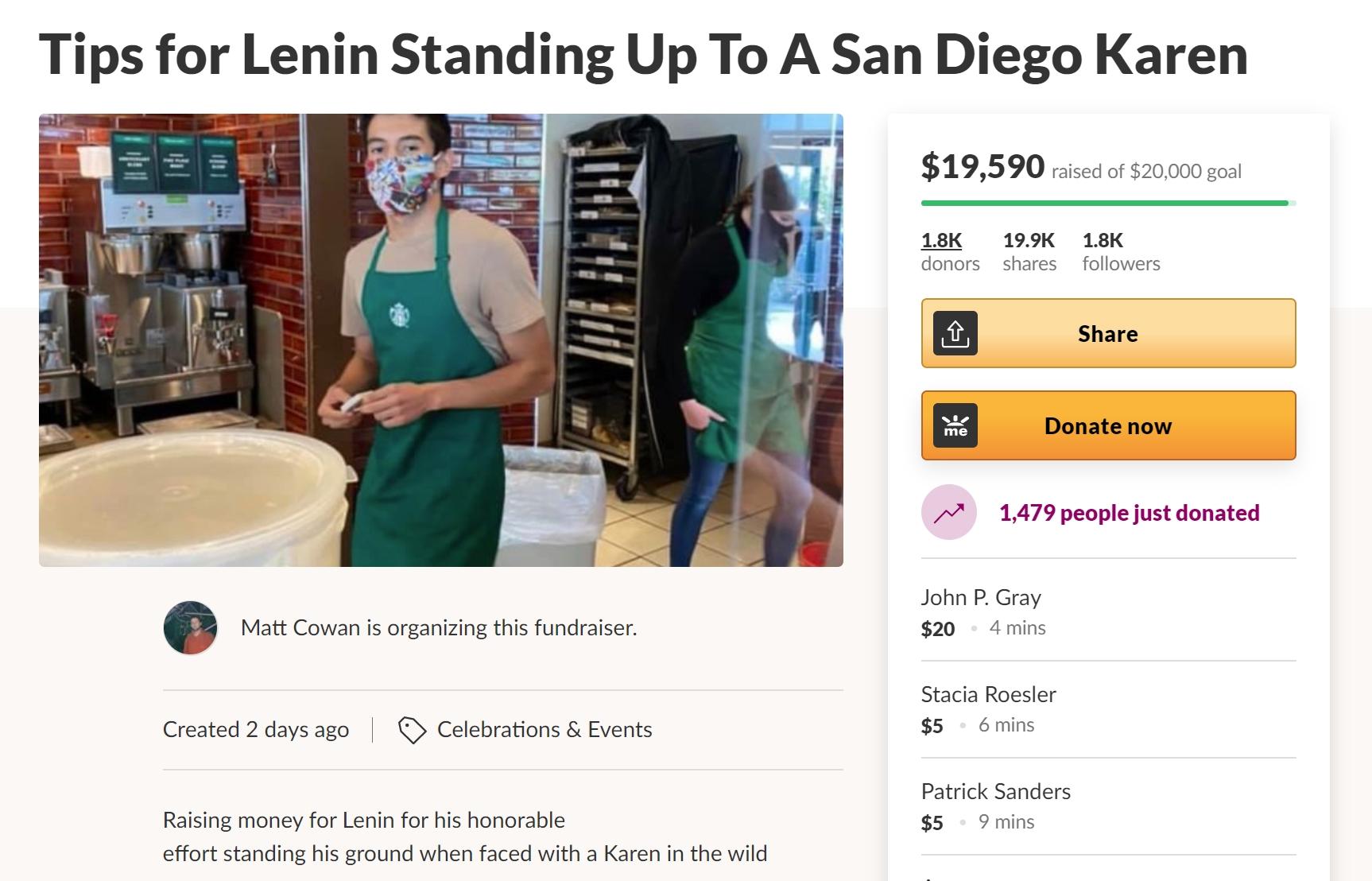 The effort ended up raising over $100,000, which Gutierrez said he would use to pursue a career in dance and to establish a local community dance program to help bring professional instruction to underprivileged children in his area.
Gutierrez was given the money in cash earlier this month. He is also working with a financial advisor.
Article continues below advertisement
But Gilles is now attempting to get half of the money, claiming that Lenin's refusal to serve her was discrimination.
"It was discrimination and everybody is okay with it and enabling and rewarding that behavior," Gilles told ABC 10News.
Article continues below advertisement
She went on to claim that she has legitimate medical reasons not to wear a mask. She described the symptoms as follows: "One of them I get shortness of breath, dizziness and it messes with the heartbeat. And I do have asthma as well, and I do get mask-acne. So there's several things going on and not only that but it doesn't even work."
Article continues below advertisement
Gilles also provided the outlet with two documents to "prove her medical exemption."
The first document was from a 2015 pelvic exam with results that state "probable exophytic fibroid arising from the anterior wall of the uterus measuring 2.9 cm size" and "simple 2.5 cm left ovarian cyst."
The second is a handwritten note from a San Diego chiropractor, who was not named, which states that "Amber has underlying breath conditions that prevent her from wearing a mask or any type of facial covering whatsoever. Please contact me if have [sic] any questions."
When asked why a chiropractor had given her a mask exemption, Gilles responded "because they are dedicated to providing non-invasive personalized care and treatment. They are real doctors."
Asked if she had a message or apology for the public, Gilles responded: "No absolutely not. I feel like I need the apology. I've been discriminated against, I'm the one who's sick."
Gilles says that she has spoken to several lawyers about taking her case, but that they are too expensive. She has started her own GoFundMe in an attempt to raise the money.