Donald Trump Appears to Have Gone Totally Gray Since Election Day
Trump's gray hair trended on Twitter after his press conference on Nov. 13, with one user speculating that the president's colorist "bailed."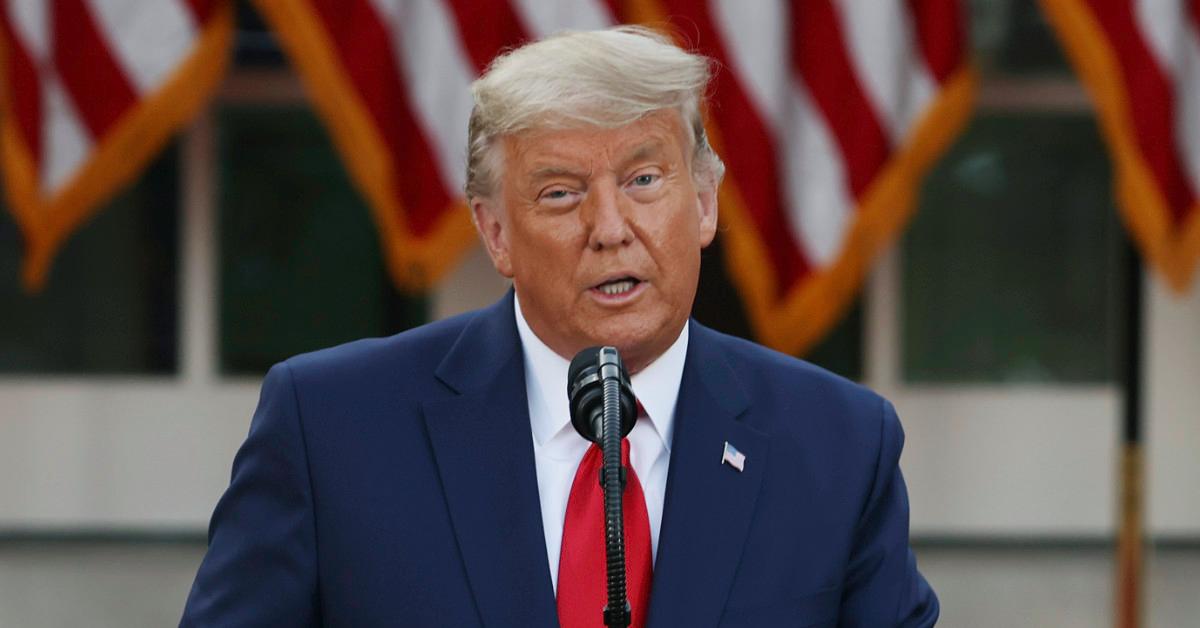 In his first public remarks since his 2020 presidential election loss, outgoing President Donald Trump discussed the prospects of a COVID-19 vaccine during a Rose Garden press conference on Friday, Nov. 13. But it wasn't his message that got people talking — it was his gray hair.
"Oddly, Trump is suddenly no longer blonde," columnist Frida Ghitis tweeted. "His hair appears to have turned gray since Election Day."
Article continues below advertisement
Trump appears to have let his natural gray hair show.
"I know this isn't important, but Trump finally stopped coloring his hair," wrote another Twitter user, uploading a side-by-side comparison of Trump with his usual blond hair and him with his grayer coif. "These photos are nine days apart."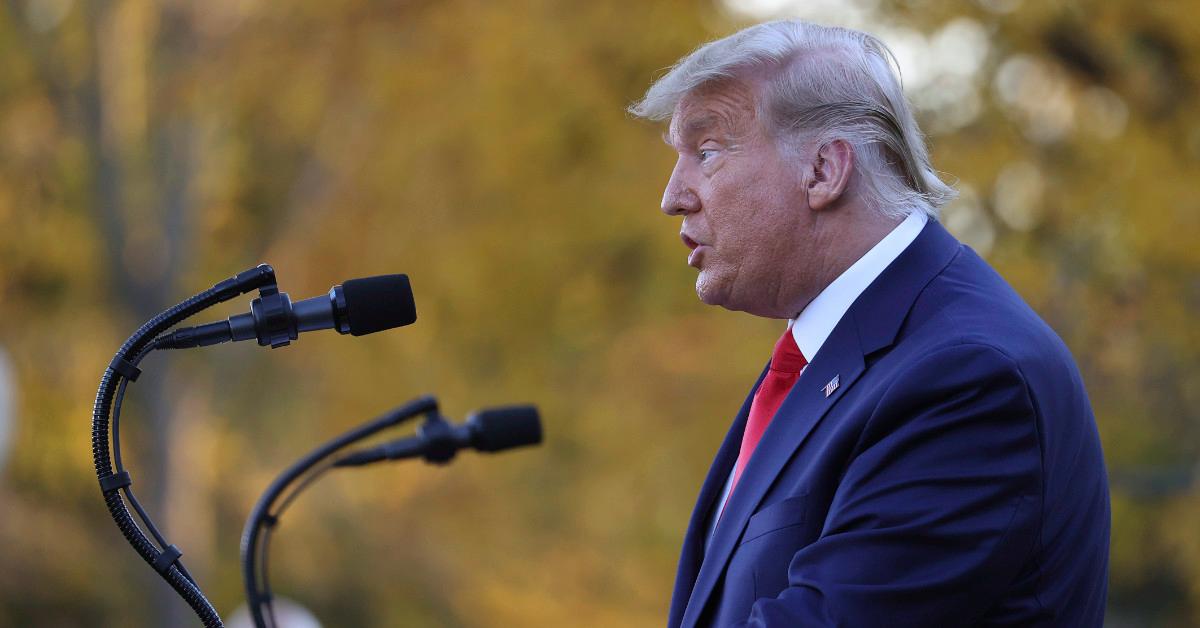 Article continues below advertisement
Another Twitter user used a computerized color sampler to pinpoint the hue of Trump's new 'do. "It's gray," that user declared.
Filmmaker Jesse Hawken, meanwhile, said that "we need to talk about how Trump's hair colorist bailed out on him."
"Or he's trying to gradually morph into Joe Biden and hope we don't notice," another user quipped.
Article continues below advertisement
Trump's hair looked gray earlier in the year, too.
Trump also showed gray hair at a press briefing outside the White House in March, and in a Vogue interview at the time, historian Alexis Coe speculated that the new look might have been a ploy.
"What I think might be happening is a kind of manipulation of the American public in which he is attempting to show citizens that he is suffering as well," she said. "It's about optics — Trump is trying to distract from his late, dangerous, and sometimes fatal messaging around coronavirus. … Trump is loath to change his physical appearance, so he likely listened to his aides who told him he needed to do something dramatic."
Article continues below advertisement
Presidents often look significantly older by the time they leave office.
Perhaps due to the stress and rigor of the job, U.S. presidents seem to age faster during their terms in the White House. "The typical president ages two years for every year they are in office," Dr. Michael Roizen observed to CBS News in 2011. (TIME even has a whole photo gallery dedicated to that phenomenon.)
Article continues below advertisement
Former President Barack Obama, however, once claimed that his presidency hadn't made him go any grayer than he would have gone out of office. "My grandfather was gray by the time he was 29 … so I figured it was going to come," he said in a 2011 interview, per the Los Angeles Times. "It just happened to coincide with the presidency."
Trump's hair has confused people for years.
Even before Trump seemingly went gray, his hair was a topic of national scrutiny … and confusion.
"To gaze upon Donald Trump's hair is like trying to make sense of a particularly elaborate M.C. Escher drawing," The Cut's Madeleine Aggeler wrote in 2018. "Just when you think you've figured out how all of the straw-colored, gossamer strands fit together, he turns his head and you realize nothing is what it seems, reality is an illusion, and life is pointless."
Article continues below advertisement
In the book Fire and Fury: Inside Trump's White House, reporter Michael Wolff claimed Trump's hairstyle is a combover — and a combover that his daughter Ivanka makes fun of.
Article continues below advertisement
"She often described the mechanics behind it to friends: an absolutely clean pate — a contained island after scalp-reduction ­surgery — surrounded by a furry circle of hair around the sides and front, from which all ends are drawn up to meet in the center and then swept back and secured by a stiffening spray," Wolff wrote in an excerpt published by New York Magazine.
"The color, she would point out to comical effect, was from a product called Just for Men — the longer it was left on, the darker it got. Impatience resulted in Trump's orange-blond hair color."
Perhaps he's especially impatient now, then?