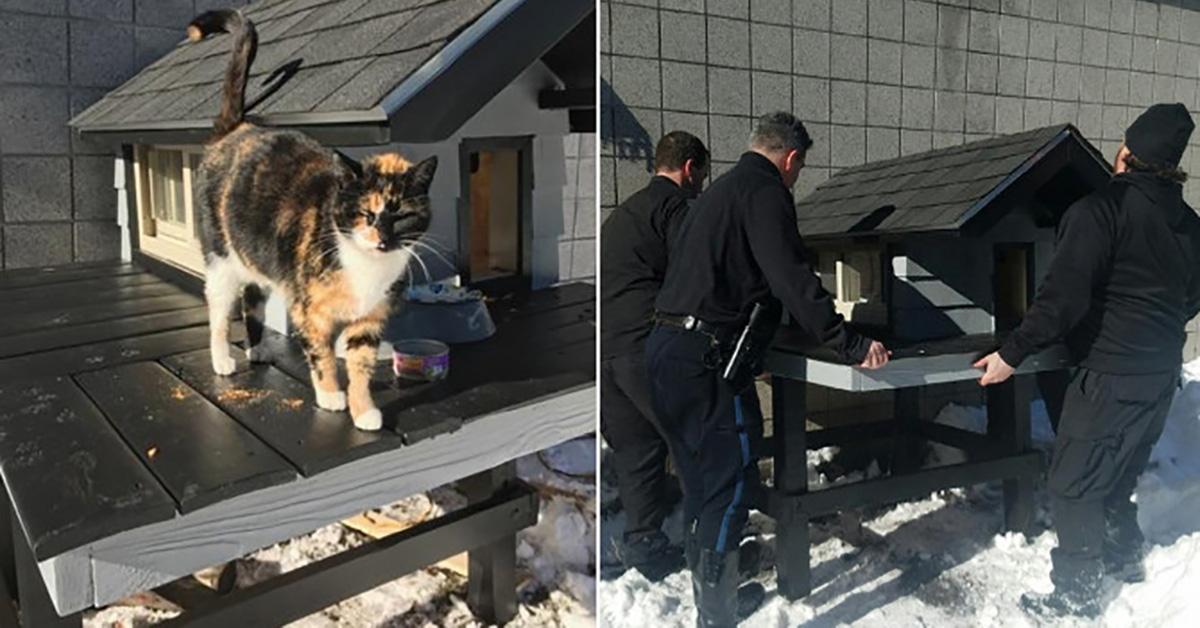 Boston Cops Build Refuge For Stray Cat Who Basically Lives On Their Base
By Mark Pygas
I've heard of bodega cats and firehouse dogs, but what about a SWAT cat? Apparently the special weapons and tactics team that serves the Roxbury neighborhood of Boston has a calico cat as their adopted pet and mascot and I for one am here for it. After all, cats are resourceful, nimble, and stealthy, which are all great qualities for a SWAT team member.
If you are a cat lover at all, you'll beam with pride at the amazing condo situation they've constructed for their feline friend. It's honestly nicer than my first dorm room, and I'm not exaggerating. It might also be bigger (that is only a slight exaggeration). Seriously, this cat is living her best life.
Boston Police in the Roxbury neighborhood have been feeding the same calico cat they've dubbed "SWAT Cat" since she first showed up in 2013. Why is she called SWAT Cat? She's especially fond of sneaking into the department's Special Weapons and Tactics base. But as a police spokesman told ABC News, they grew concerned when the cat disappeared for a few months, only to show back up recently.
So to try and get her to stick around, Officer Jamie Pietroski, a 15-year veteran of the Boston Police Department, decided to stay after work for several nights to build SWAT Cat a house so that she had somewhere to "relax while visiting the police department."
And when we say they built her a house, we mean a house.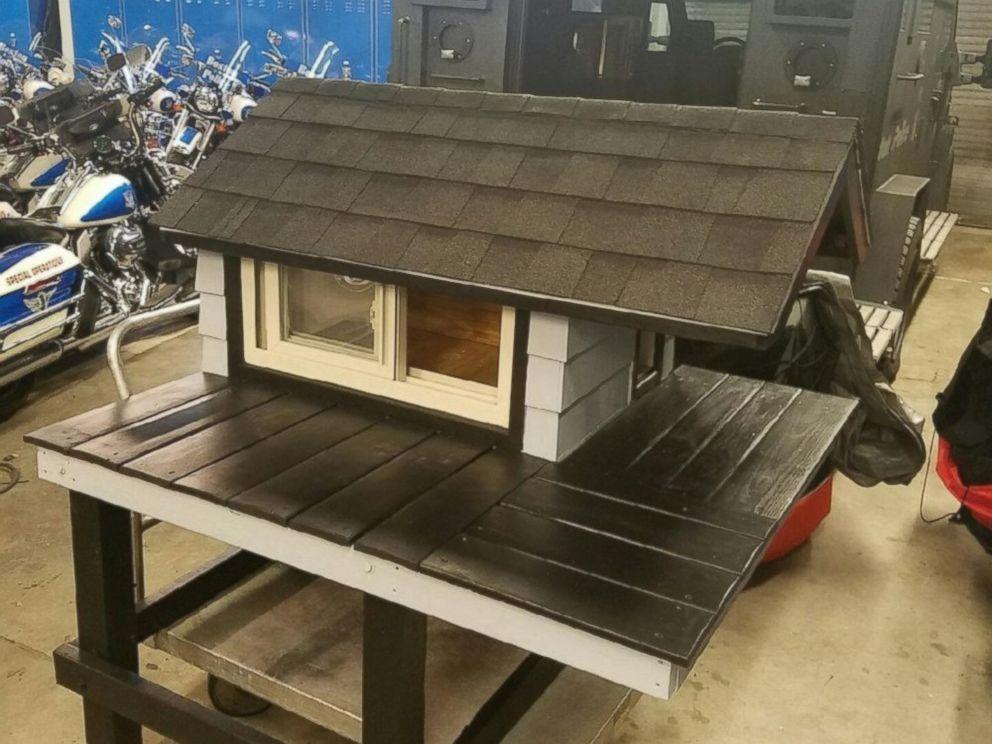 Last week, the kitty condo was debuted. And it was perfect timing considering the weather had taken a turn for the worse.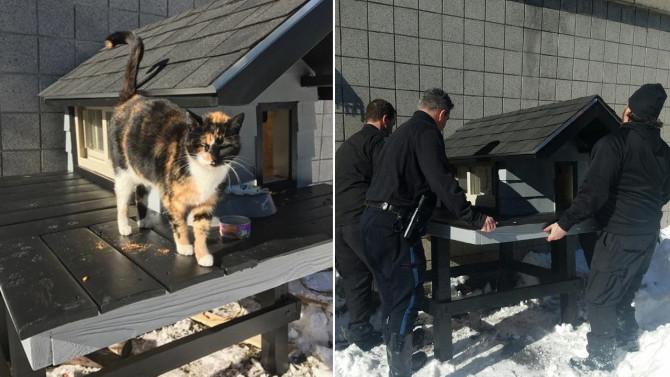 According to the police department's website, the home features "a spacious studio interior layout, a large deck for outdoor dining and glass sliding doors offering panoramic city views." They added that SWAT Cat moved in without hesitation.