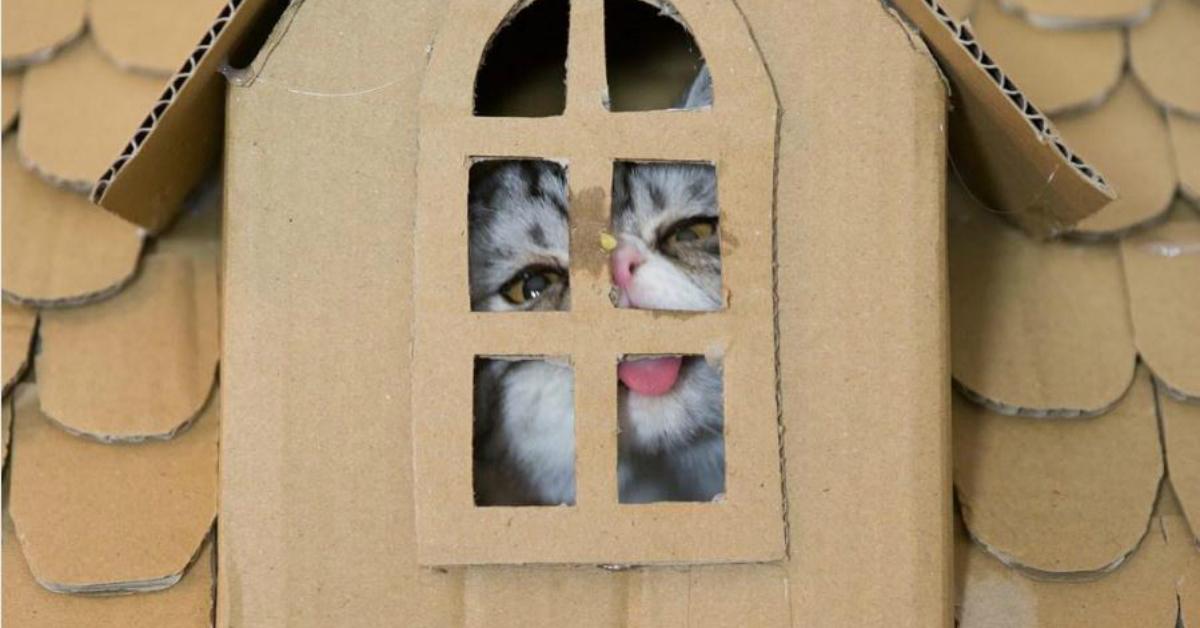 Woman Built Castle For Her Cat, Who Had Exactly The Reaction You'd Expect
By Mustafa Gatollari
I didn't always love cats. Well, that's not true. It's just that I only really liked dogs for the longest time, but after my younger sister adopted a cat while we were still living together, I realized that I had always loved them.
They're sporadic, finicky, hilarious, lazy, savage, and absolutely adorable little creatures that are incredible because you really have to work for their affection.
When they show you that they love you, it's as if the sun is shining just for you. Other times, they can be ungrateful little furballs.
Something that 26-year-old New Zealander Frances Ratner learned the hard way.
She has a smoosh-faced kitten named Prince Peachblossom.
From the fun facts Frances provided about her little prince in an interview with BuzzFeed, it's clear that Prince Peachblossom is a unique little guy:
"He loves to play with pom poms, and I am constantly making him more because he likes to take them and hide them all over the house. Then he forgets where they are and thinks he has no pom poms and gets upset and cries. This could all be an elaborate ploy to accumulate a critical mass of pom poms for some nefarious purpose," she said.
Here he is, surrounded by his obscene wealth of pom-poms.
Ratner decided that the Prince needed an abode fit for royalty.
So she built him a castle. Yes, she is the greatest cat owner of all time.
I mean, just look at it. It's got multiple levels.
It even has little windows.
But for all the time and effort Frances put into constructing this amazing castle for her kitty, Prince Peachblossom wasn't too impressed.
He only played in his gorgeous abode for a grand total of 10 minutes.
"[He] has completely ignored it since. I don't mind though," she said. "He's a prince— he's allowed to be fussy," Ratner said.
If you can't get enough of this adorable little floofball, you can check him out on Instagram here.