Bottoms Up! These Christmas Bars Are the Best Stops for a Holiday Drink
If you're about to search "Christmas bars near me," stop right there. We already found these festive local spots for a holiday libation.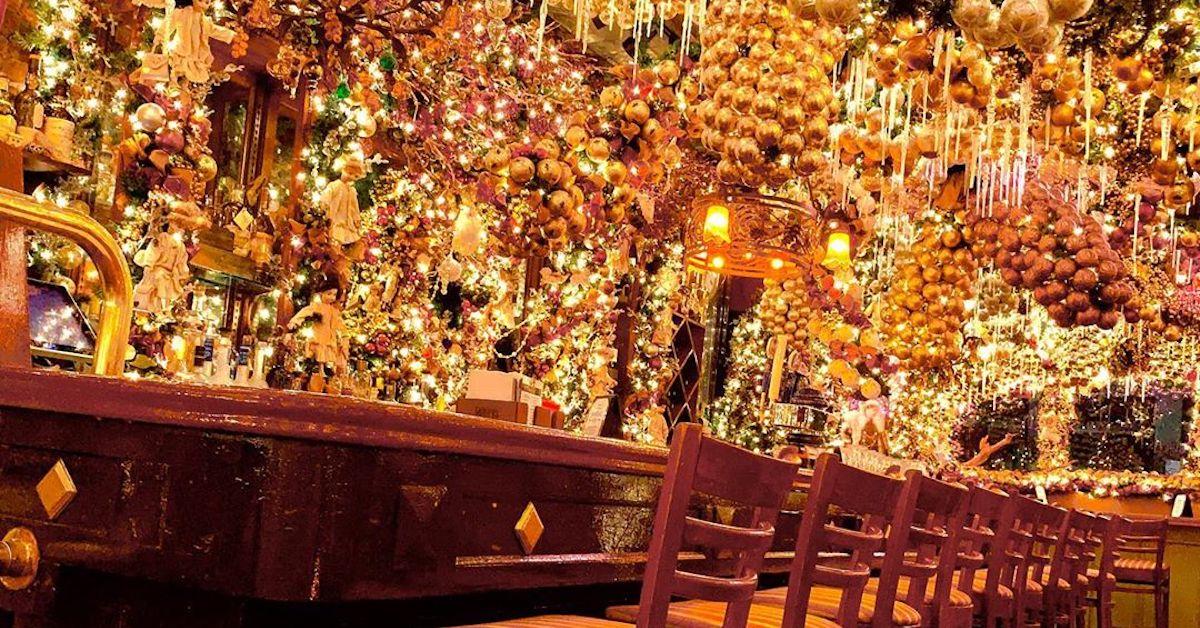 It's Christmas, which means we all need a drink — or five, if we're being honest. And while your favorite bar might be closed for the holiday so that everyone can spend some extra time with their families, we don't blame you for needing a sip of a holiday libation and needing it NOW.
Article continues below advertisement
Luckily for you, we've spent some time compiling some Christmas bars near you that are festive and holiday-themed. Keep reading for the best holiday bars serving up some holiday cocktails, and don't forget to tip your bartender a little extra for filling your Christmas cup with cheer.
Christmas Bars Near Me
Chicago
Die Hard is a Christmas movie, and don't @ us. No matter where you stand on the debate, don't miss the opportunity to check out Lincoln Square bar The Sixth, which is going all out for the holidays with a "Yippee Ki-Yay" pop-up theme that'll feature on-the-nose libations and even some easter eggs for superfans.
Article continues below advertisement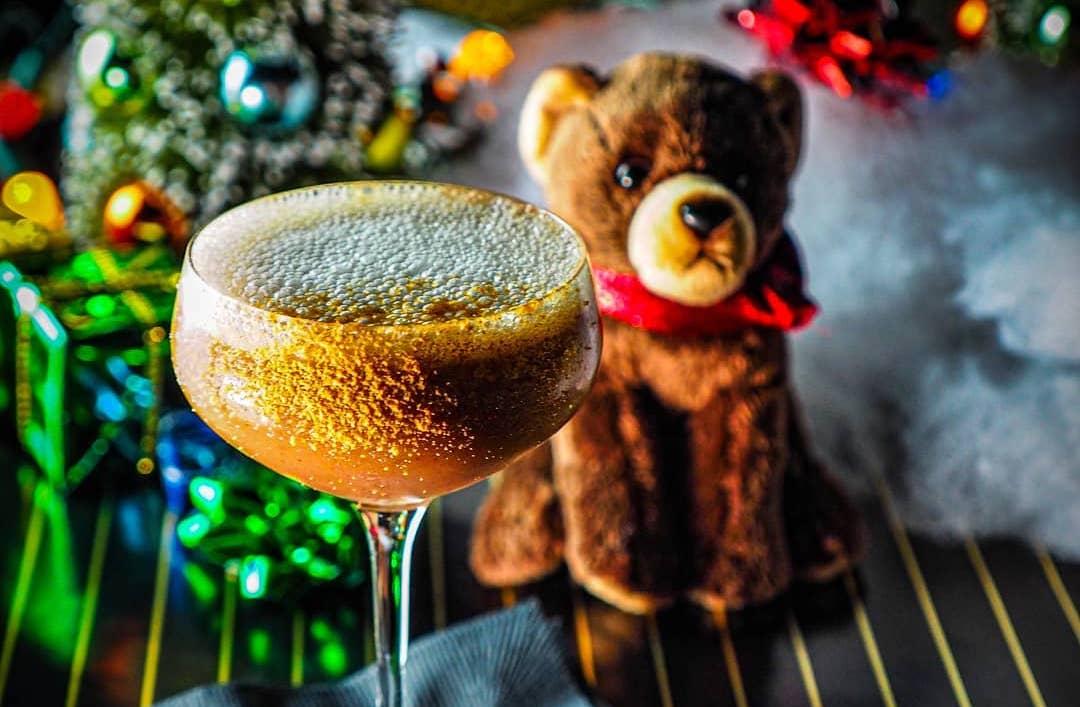 If you want a full-on over-the-top experience, head over to Deuces and the Diamond Club in Wrigleyville for their Santa Baby pop-up. There are so many spaces and bars — some featuring spiked hot chocolates and Santa-dressed DJs — that we don't even know where to start.
Article continues below advertisement
For a more Hanukkah-themed moment, grab a drink at The Graystone Tavern, which is hosting the first pop-up bar of its kind, aptly called "8 Crazy Nights." They're promising donuts infused with vodka jelly and latkes to soak up the booze.
Los Angeles
To make up for its lack of snow and cold weather, LA is going all out with its Christmas-themed pop-ups this year. Visit the 1950s historic Birds & Bees, which is always amazing but now has a festive and throwback classic holiday menu through Dec. 31.
LA bar culture is synonymous in many ways with Tiki drinks and if that's your thing, you'll want to grab a drink at Westwood's Double Take, which is going "Double Tiki" for the holidays. You'll find Santa dancing in a Hawaiian T-shirt and instead of an ugly sweater contest, they'll be hosting one for "tacky tees."
Article continues below advertisement
The NoMad's bar is always a glamorous stop in downtown, but their holiday pop-up is one you won't want to miss. These guys go all out by serving drinks in snowglobes and other gorgeous ornaments. If you're looking for a place to have some Instagram-friendly drinks with friends, this will be the spot for you.
Article continues below advertisement
Miami
Miracle in Miami is taking over Wynwood's funnest bar, Gramps from Sundays through Thursdays in December. Stop in for 12 festive cocktails, three themed shots, and "lots of Mariah Carey" — sounds like fun!
Feeling fancy? The Ritz-Carlton Key Biscayne is changing up their bar for the holidays and transforming the space into the Reindeer Room. Drinks include the #Elfie and the Baby It's Cold Outside and snacks are themed as well! Check out the Prancer's pizza and snack on some reindeer bites.
Dos Croquetas might be offering the most attractive specials on this list. While they do have some boozy slushies in the form of the Jack Frost and the Jingle Juice, the highlights are the food. Just picture: Churros with Nutella, guava or condensed milk (we'll take one of each!) and a "12 Days of Croquetas" countdown beginning on Dec. 12. We're not salivating, you're salivating.
Article continues below advertisement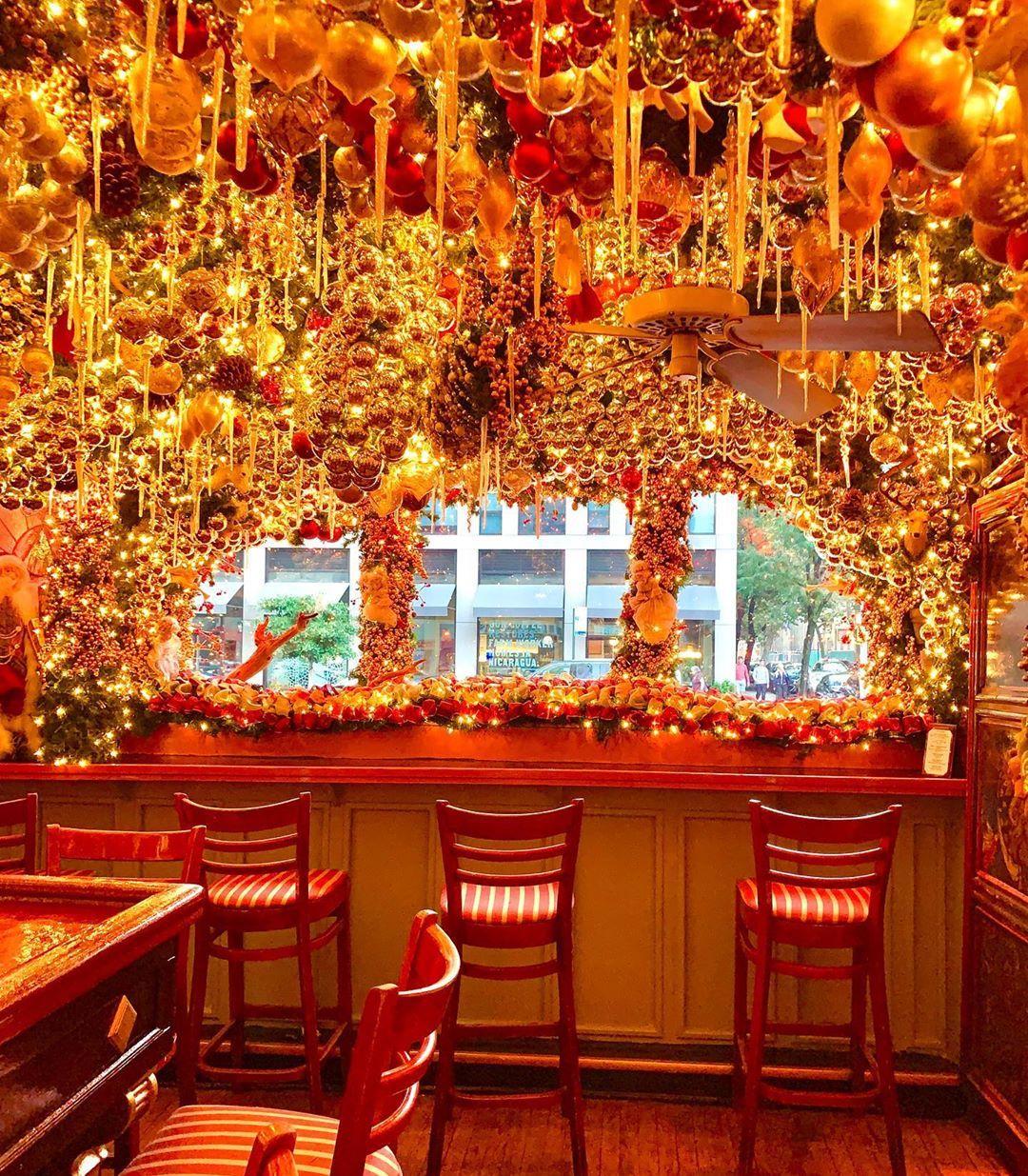 New York
Want to experience the full feel of Rockefeller Center, just with wine, food, and heat? Hit up the Winter Domes at City Winery, heated domes that seat eight people and serve hot chocolate, spiked cider, and of course wine and beer on tap. The only catch is that each reservation requires a minimum spend of $250, but if you're just in town for a few days, the splurge could be worth it.
Article continues below advertisement
We'd be absolutely remiss if we didn't mention the very obvious Rolf's German Restaurant, located on 3rd Avenue and 22nd, which is a place we've honestly never even thought to visit outside of the holiday season. Indeed, that is because the small space looks like Santa threw up all over the restaurant, which can get so packed, we recommend reserving a table well in advance.
Happy holidays, and we hope that these Christmas-themed bars fill you up with all the cheer (and booze) you and your friends and family need!