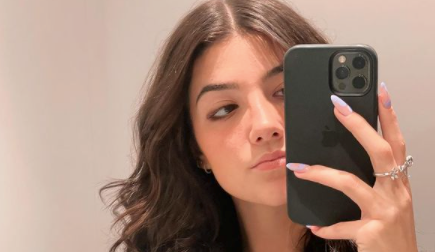 Is Charli D'Amelio Quitting TikTok? Why She's Been Inactive
By Sara Belcher

Jan. 18 2021, Published 3:32 p.m. ET
At only 16, Charli D'Amelio quickly became TikTok's most-followed creator, being the first person on the app to amass both 50 million and 100 million followers. The teenager currently has more than 106 million followers on the app, and her fun dance videos easily bring in millions of views apiece.
Article continues below advertisement
Considering she only started her account in mid-2019, her rise to fame was a quick one, and Charli has talked about the toll that fame has taken on her mental health multiple times.
In the comments of her most recent video on the app, though, users are begging the creator not to leave, leading some to wonder if she's decided to delete her account. Is Charli considering quitting TikTok?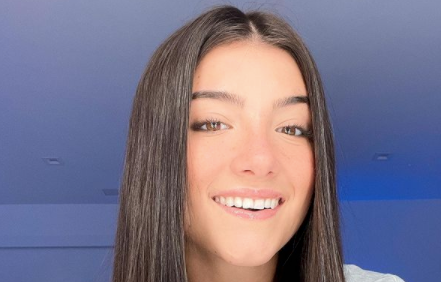 Article continues below advertisement
Is Charli quitting TikTok?
Charli's most recent TikTok, which was posted on Jan. 16, shows her curling her hair while mouthing along to the lyrics of "Falling" by Trevor Daniel.
In the comments of the video, which currently has almost 24 million views and five million likes, many criticized the creator, claiming her videos were no longer original or fun.
Since posting the video, the creator has not posted another video. While this may not seem like much for many, on TikTok, creators often post multiple videos a day.
Now, the comments are filled with many of her fans asking for her to stay on TikTok, while others are calling out how unhappy she's looked in her videos recently — and point fingers at Charli's haters for it.
The requests from fans for her to stay on TikTok have boiled over to her other social media accounts. Many have replied to her tweets and Instagram posts, asking if she's really leaving the app.
Article continues below advertisement
Charli has not replied to any of these comments or tweets, and has not commented publicly as to whether she has any plans to leave TikTok. It's possible her current absence is just a temporary break from the platform and nothing more.
Article continues below advertisement
Charli has previously stated publicly that she's considered leaving her platform.
Charli has been open about the toll being TikTok's most-followed creator has on her. She's had much of her personal life shared on the internet, including a fight at school, her relationship with ex LilHuddy, and her recent move.
Article continues below advertisement
The creator got especially vulnerable after she was criticized online for her infamous family dinner party YouTube video. In the video, the D'Amelio family's chef, Aaron May, made them snails, and many claimed Charli's reaction to the snails was disrespectful.
The controversy led to her losing more than a million followers at once, and she addressed some of the hate she'd received from the video in an Instagram Live.
"People telling me to hang myself and blatantly disrespecting the fact that I'm still a human being is not okay at all," she told her followers, saying it was OK to correct her actions, but it was unacceptable to send her death threats over the video.
"If this is the community that I'm in, and this is the community that I put myself in, I don't know if I want to do that anymore," she said at the end of the live, according to Newsweek.
"And I know that this is going to be a huge joke to whoever sees this but, like, at the end of the day, just be nice. Don't tell people to kill themselves. You can say I'm disrespectful. You can say I don't have human decency, but at the end of the day, I'm still a person no matter how many followers I have."