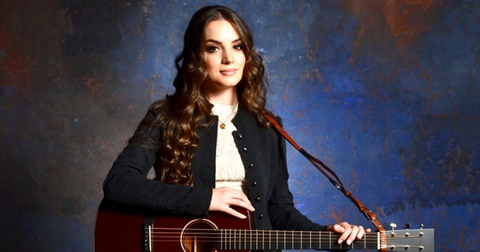 Who Is Lauren Mascitti? The 'American Idol' Contestant Has Major Country Vibes
By Michelle Stein
American Idol returned for Season 18 on Feb. 16 — and with it came a whole new batch of talent. Although we're just barely into the audition process at this point, among the contestants that have already been identified is 28-year-old Lauren Mascitti.
It's worth noting that Lauren's audition hasn't yet been featured on the show. However, hardcore Idol fans who want to get the scoop on as many contestants as possible ahead of time are likely clamoring for all the deets they can.
So let's take a look at Lauren's background to see whether she has a decent shot at making it to the live show later this season.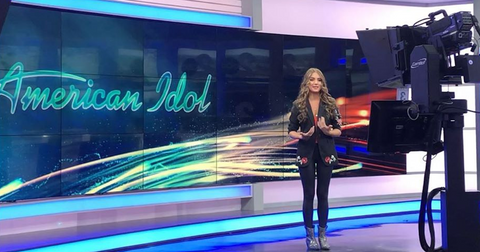 Lauren announced her 'American Idol' audition in November.
Back in November, Lauren posted a screenshot from an American Idol commercial that showed her auditioning for Season 18.
"Hey everybody! Check this out!" she captioned her Instagram post. "A commercial shown last night during the CMA's had #ShawnCamp and I on it advertising for the next season of AMERICAN IDOL!!! The YouTube link to the promo is in my bio! Tune in in February to see what happens! Pretty cool!"
Lauren has been singing for quite some time.
Lauren recorded her first album at the age of 7 — and by age 12, she had released four solo records, according to her website. At that time, she moved to Branson, Missouri, where she performed six shows a week with gospel singer Gary McSpadden.
When Lauren was 15, she began making frequent trips to Nashville, where she studied with vocal coach Brett Manning and played her original music at songwriters' showcases. She recorded her first round of original songs at 15 years old. One of them — "Child of God" — landed at number 70 on the national southern gospel radio chart.
She started making regular trips to Nashville at the age of 13. There, she studied with renowned vocal coach Brett Manning, played her original music at local songwriters showcases, and began planning her move to the big city. Lauren recorded her first batch of original songs at 15 years old and even scored a hit with "Child of God," which debuted at number 70 on the national Southern Gospel radio chart.
These days, Lauren has put out a total of nine albums. Her latest is called God Made a Woman, which was released on Jan. 8.
Lauren's engaged to fellow performer Shawn Camp.
Lauren, 28, is engaged to Shawn Camp, 53. Per Instagram, it looks like they got engaged in December 2018. Alongside a close-up of her engagement ring, she wrote, "12/24/18 at 11:42pm. I love you Shawn Camp. And I always will."
One of the songs on Lauren's new album God Made a Woman is about her relationship with Shawn. It's called "I've Never Been in Love Like This."
And from the looks of it, Shawn auditioned alongside Lauren — so maybe they both made it to the next round?
She's a registered nurse.
Lauren is originally from Louisville, Ohio, but she moved to Nashville in 2014. Before that big move, she graduated with a degree in nursing. "I work with people at different stages in their lives," she said about working as an RN, "and I've heard so many stories. The whole experience has inspired me. I've learned a lot about people and what they've gone through."
Her 'American Idol' audition will be airing on March 1.
On Feb. 27, Lauren revealed when her audition would air on American Idol.
"NASHVILLE FRIENDS!!! I was blessed to be interviewed this morning by ABC's Nashville news station WKRN about my musical background and my upcoming audition airing on American Idol THIS Sunday, March 1st!!!!" she wrote on Instagram. "They will be airing parts of my interview throughout the rest of this week on channel 2, so keep your eyes peeled and don't forget to watch my audition this Sunday on ABC!!"
Well, you heard the woman! If you want to catch Lauren's audition for yourself, be sure to tune in at 8 p.m. (ET) on Sunday, March 1 on ABC. Because I have a feeling she's going to rock the judges' socks off.