If You Loved 'Parasite', Then You'll Love These Five Movies Too
If you're as obsessed with South Korean film 'Parasite' as we are then we know you're going to love these movies like the Oscar winner.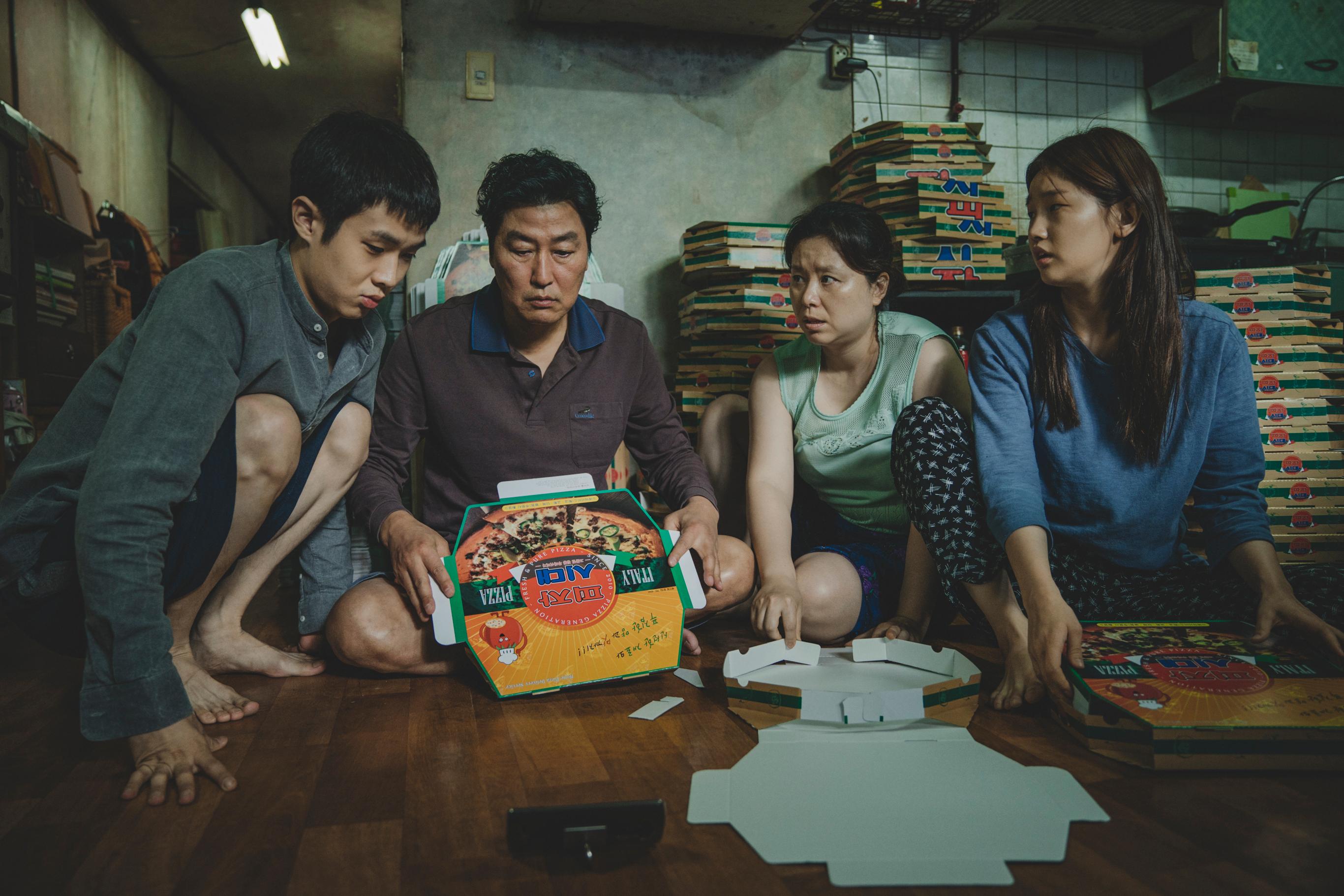 Article continues below advertisement
The South Korean film, directed by Bong Joon Ho, has taken the world by storm and rightfully so! Parasite, on the surface, tells the story of a family living in poverty, doing whatever it takes to survive, but the film more deeply comments on the systematic issues surrounding wealth gaps and class structure. Parasite is a darkly comedic thriller with so many twists, turns, and surprises that audiences were left wanting more.
Here are five movies like Parasite to keep you occupied!
1. 'The Imposter' (2012)
The Imposter is a documentary that follows the true story of an American teen named Nicholas Barclay who disappeared while playing basketball with some friends in San Antonio. Three years go by and the grieving family receives a phone call that their son has been found in Spain. But when Nicholas returns to his family, some start to notice that something is a little off.
When Nicholas Barclay disappeared, he was a blonde-haired, blue-eyed boy from Texas, but the Nicholas that shows up at the door after three years is brown-eyed with dark hair and a French accent. How could this family not realize they were dealing with an imposter? This film has so many twists and turns, you're bound to be entertained. This is a cannot miss!
Article continues below advertisement
2. 'The Housemaid' (2010)
The Housemaid is a South Korean thriller that focuses on a woman who becomes involved in a destructive love triangle while working as a housemaid for an upper-class family.
This film is actually on Bon Joon Ho's list of favorite movies and was apparently one of the inspirations for Parasite. If you're going to watch one movie from this list, this is it!
Article continues below advertisement
3. 'Us' (2019)
A more recent and modern pick for this list is Jordan Peele's psychological thriller, Us. While snubbed for an Oscar, this film holds a 93% on Rotten Tomatoes.
Us stars Oscar winner Lupita Nyong'o as Adelaide Wilson traveling with her family during summer vacation. While resting in their summer home, the Wilsons discover dark figures holding hands as they stand in the driveway that looks eerily similar to themselves. What happens when your doppelgänger is coming to get you?
Article continues below advertisement
3. 'Midsommar' (2019)
Remember toward the end of Parasite where stuff really starts to hit the fan in a completely insane way? Midsommar is that but during broad daylight at a Swedish commune.
Midsommar follows the story of a college student and her friends as they travel to Sweden and find themselves in the middle of a commune with a lot of dark secrets and violent tendencies. The most twisted part of this horror film is that is takes place completely in daylight. The violence and gore become that much more complex for the viewer with such an off-putting setting.
Article continues below advertisement
4. 'Fargo' (1996)
The Coen Brother's Fargo has the comedic undertones that match Parasite when it comes to wit. Fargo tells the story of Marge Gunderson, played by the incomparable Frances McDormand, a pregnant Minnesota police chief who is investigating a roadside homicide that occurs when a desperate-for-cash car salesman hires two criminals to kidnap his wife in order to extort a hefty ransom from his wealthy father-in-law.
The Coen brothers have claimed that they based their script on an actual criminal event, but wrote a fictional story around it. The movie won Oscars for Best Actress for Frances McDormand and Best Original Screenplay, along with a nomination for Best Picture. If you're looking for a crime thriller with comedic value, Fargo is your go-to.
Article continues below advertisement
5. 'Psycho' (1960)
Alfred Hitchcock's Psycho is at the top of any "Best Of" list when it comes to cinema, and this film also happens to grace the list of Bong's favorite films. Psycho was one of the movies Bong watched for inspiration before filming Parasite.
Bong told Vanity Fair, "I rewatched Psycho because the Bates house, not the motel, it had a very interesting structure."
And if you know anything about Parasite, you know that houses (and what happens inside of them) can be a horror movie all its own.