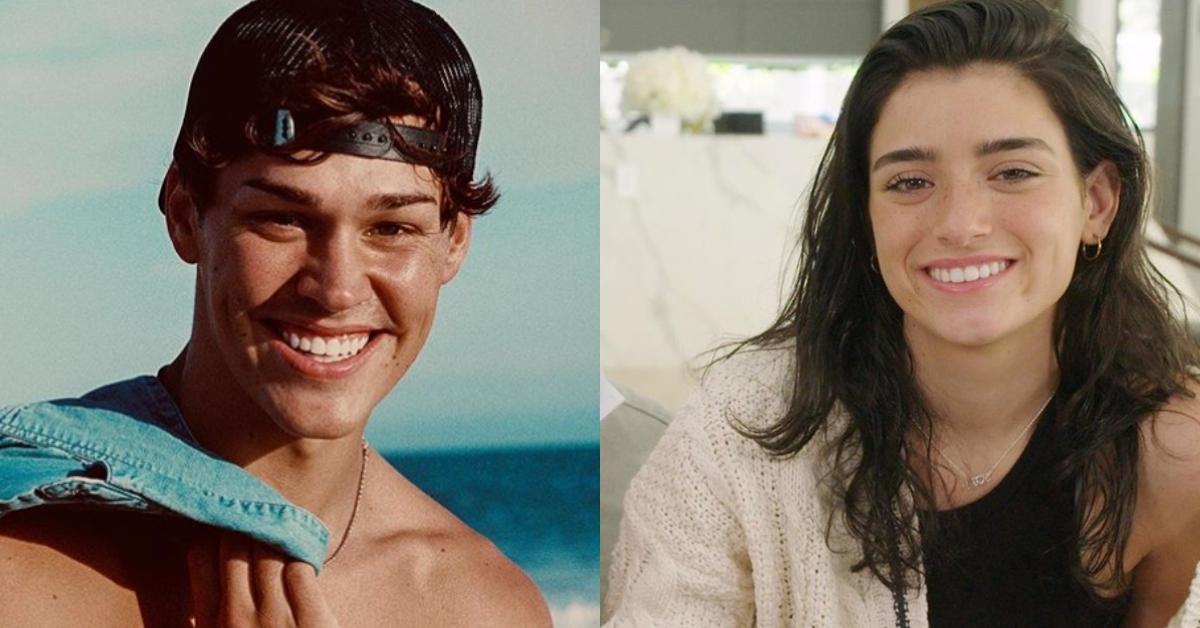 Has Dixie D'Amelio Moved on From Griffin Johnson? She's Kissing a New Man
Social media superstar, beauty mogul, and "Be Happy" singer Dixie D'Amelio has had an eventful year, to say the least. She and fellow TikToker Griffin Johnson sparked romance rumors in March 2020, and continued dating until the two announced they had parted sometime in early August. Fans were totally crushed, however, it now seems as though Dixie may have moved on to a new man.
Article continues below advertisement
Who is Dixie dating now? As of late September 2020, it seems as though Dixie D'Amelio may be dating fellow TikTok star Noah Beck. Stay tuned for everything we know regarding the rumored new couple.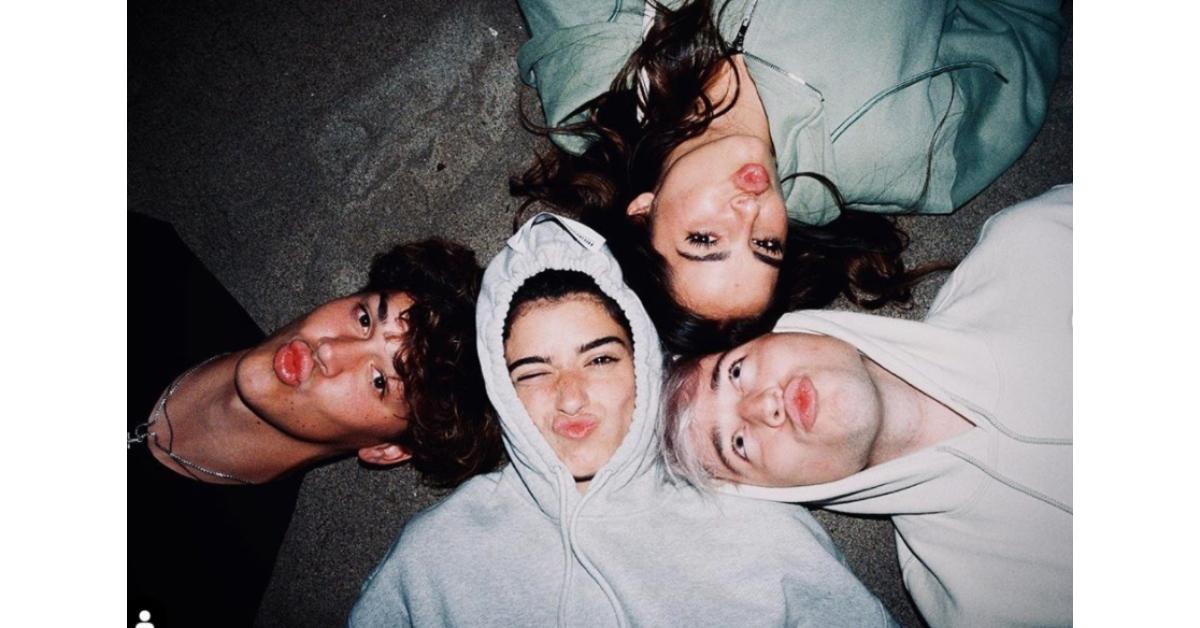 Article continues below advertisement
Fans think Noah and Dixie may be dating, but she doesn't seem ready to make it public.
Fans of Dixie and Noah had speculated there may have been something between the two social media stars after she and Griffin broke up, but felt as though it was confirmed on Aug. 30, when members of The Hollywood Fix recorded them getting close over dinner in Los Angeles, Calif. The video in question shows Dixie inching closer to Noah and eventually wrapping her arm around his neck, as if they were about to kiss.
But, Dixie pulled away and they both stopped talking, when they realized there was a camera recording their every move.
The Hype House's Thomas Petrou commented on the video which was reposted to TikTok, saying: "ship." Dixie also responded to one of the videos, writing, "A couple of besties!" in an attempt to downplay rumors that she and Noah might be more than friends.
Article continues below advertisement
Noah is part of the TikTok collective known as the Sway House, which Dixie's previous boyfriend, Griffin, belonged to as well. Dixie may be trying to keep things on the down-low to prevent hurting Griffin's feelings, and to shy away from publicizing she had officially moved on from Griffin, as they had only split a few weeks prior. Either way, though, we totally support Dixie's romantic endeavors. Check out the video for yourself, below.
Article continues below advertisement
A behind-the-scenes look at her new music video showed Dixie and Noah kissing.
Although Dixie and Noah said they were just "best friends" in early September, just a couple weeks later, video evidence suggested otherwise.
"We're just best friends," Noah told Hollywood Fix on Sept. 2. "Just good friends."
On Sept. 16, Dixie published a behind-the-scenes look at her new video for the remix version of "Be Happy" — and in it, she is shown going in for a kiss with Noah. This seemingly confirmed their relationship, as far as fans are concerned.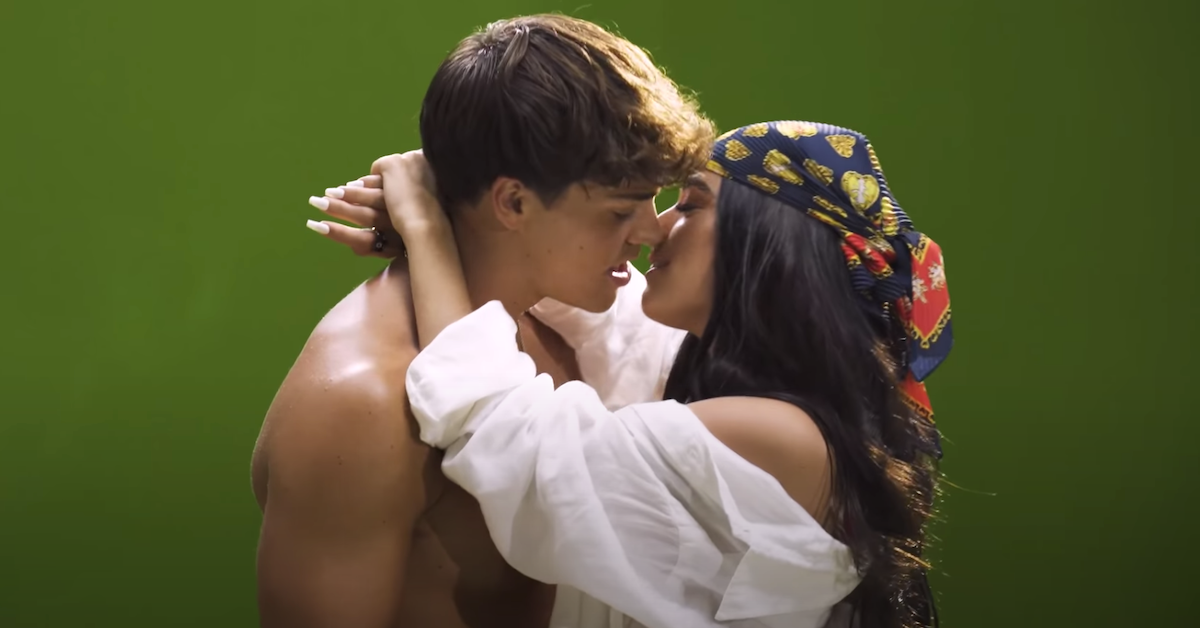 Article continues below advertisement
What happened between Dixie and Griffin?
On Aug. 2, Dixie posted a YouTube video called "My Last Date With Griffin." In the video, Griffin surprises her with a helicopter ride, which was their last outing before they broke up. In the intro, she updated fans, saying she was going to post the video that day anyway, but clarified they were no longer together.
Fans had seen the split coming, when rumors broke that Griffin had cheated on Dixie, according to MTV UK. The two denied anything of the like had happened, but a few weeks later, Griffin had removed a photo of the two of them from his Twitter header, shortly before Dixie posted the video. Griffin later spoke out about online bullying, because hateful comments had caused him to take a Twitter hiatus.
Watch the full video for yourself, below.
Article continues below advertisement
Despite their kissing during Dixie's new music video, Dixie and Noah's relationship is still unconfirmed. But we totally ship those two. Looks like we may be looking at the next TikTok "it" couple!