Thirst-Inducing Content Ahead — This Is What Pete Buttigieg Would Look Like With a Beard
Pete Buttigieg has a beard — at least, in a new set of memes that are making the rounds on Twitter. Be warned: thirst-inducing content ahead.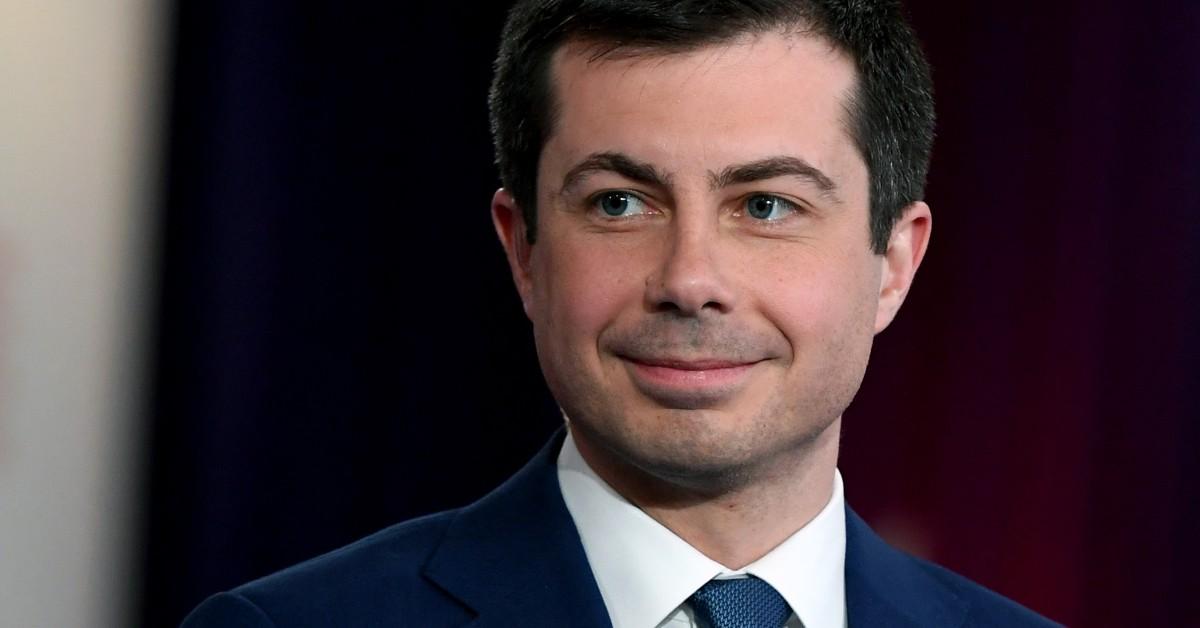 Pete Buttigieg might be one of the youngest politicians to participate in the presidential race, but his fresh eyes approach has already earned him voter sympathy. It's no wonder then that a clever social media user ventured so far as to express his admiration by sharing photos showing Pete Buttigieg with a beard.
The 37-year-old South Bend, Ind. mayor was the top fundraiser in the second quarter of 2019 and a new meme may just get him more support.
Article continues below advertisement
A new meme shows Pete Buttigieg with a beard — and Twitter can't seem to have enough.
Jim Fall took it to Twitter to reveal a new set of heavily-doctored photos that show the presidential candidate with a beard, only to garner raving responses straightaway.
Instead of the light stubble that's slowly becoming the politician's trademark, Jim created a set of images depicting a medium-full beard paired with a distinct, well-defined moustache.
According to Metro Weekly, the FaceApp creation is based on photos from a Vogue feature, released on April 29, 2019, alongside a set of images that were taken in Afghanistan, during Pete's seven-month deployment as a lieutenant in the U.S. Navy Reserve.
Article continues below advertisement
#BeardedButtigieg "gives people pause. It's like, dang, he's smart and sexy," the much-applauded meme-maker explained in an interview with The Advocate.
"I'm still on the fence about who I'll vote for ultimately, but both Pete Buttigieg and Elizabeth Warren have stayed at the top of my list. Elizabeth doesn't look so good in a beard or mustache, so I didn't post those," he added shortly after.
Article continues below advertisement
"It's amazing to me that we are living in a time where an out gay married man is a serious contender for the presidency," Jim said, before adding, "No matter what you feel about his specific politics, the LGBTQ community should be celebrating."
However, not everyone shares Jim's rosy disposition. A few Twitter users have taken the trend a step further, using Jim's original template to chalk up additional questions about the politician's performance so far.
"This is why I have issues with gay media. They are promoting this #BeardedButtigieg but don't want touch on his issues with communities of color. I'm sorry, but some of us don't always think with our d---s when it comes to our politics," tweeted a user.
The presidential candidate came under scrutiny for the way he handled the shooting of Eric Logan, and his inability to address the systematic injustices setting apart the communities living in South Bend, reports The Guardian.
Article continues below advertisement
However, not every response was negative. Some took the trending meme as an opportunity to express their support for the South Bend mayor.
"Some people really live a sad life. We, at #TeamPete, will stay true to our rules of the road and find JOY in these #BeardedButtigieg pics," opined another person on Twitter.
Article continues below advertisement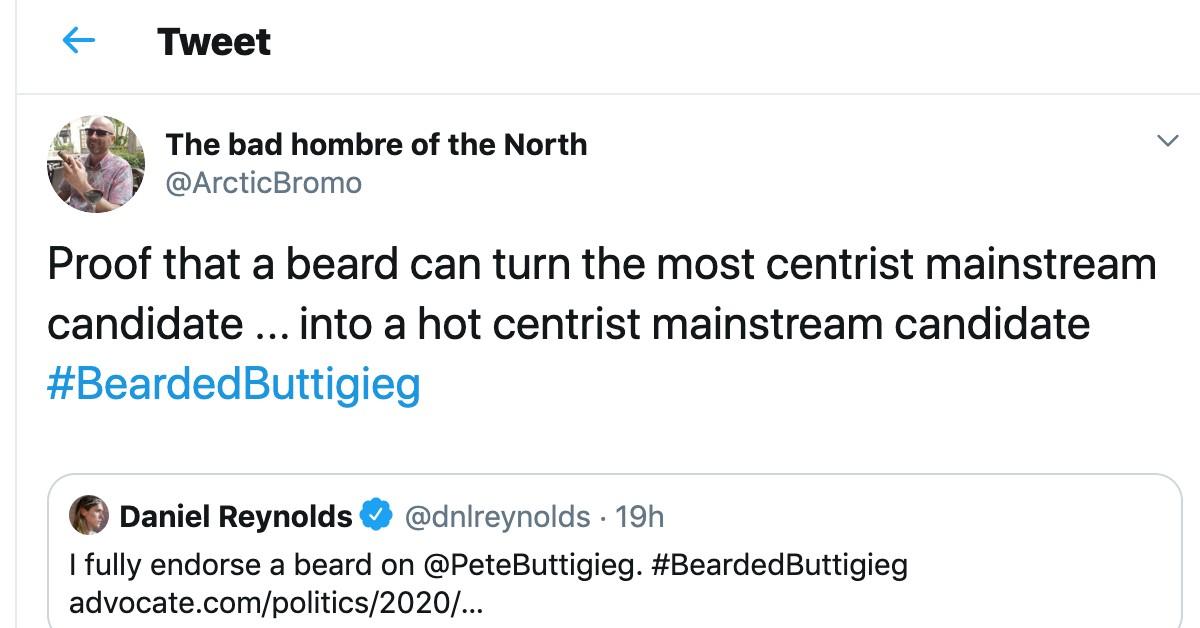 "Proof that a beard can turn the most centrist mainstream candidate ... into a hot centrist mainstream candidate," tweeted someone else.
"They used to call him Mayor Pete, now they call him daddy," wrote another person on Twitter.