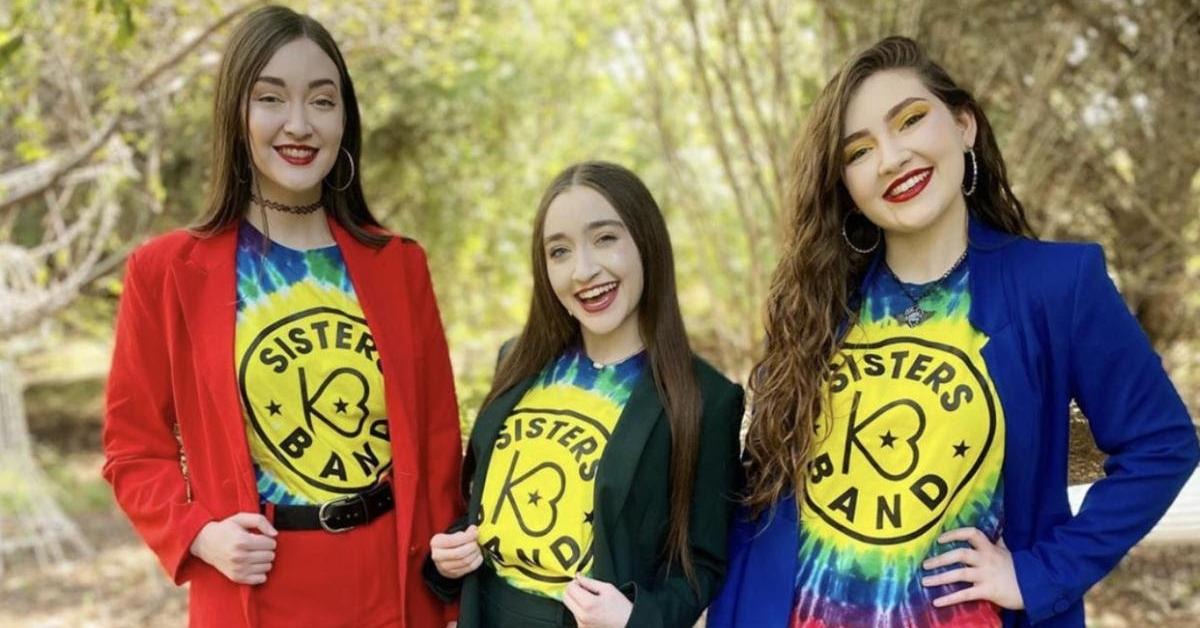 Meet the K3 Sisters Band: "We're the Band Beyond Description" (EXCLUSIVE)
Sisters Kaylen, Kelsey, and Kristen — known to fans as the K3 Sisters Band — are not simply social media influencers who decided to venture into the music industry. This family of musicians has been working toward a career in music for 11 years. Yes, the K3 Sisters Band was formed in 2009, and since then the girls have performed at live concert venues, written and recorded songs, and learned how to operate a soundboard and lighting system. #GirlPower.
Article continues below advertisement
But, when the novel coronavirus pandemic (also known as COVID-19) struck the world, the band was forced to cancel their remaining 2020 performances and rethink how they can reach their audience. Their answer: social media, specifically TikTok.
The viral Gen Z app has skyrocketed the sisters' careers as the band's videos have since gone viral and the K3 Sisters have amassed a large following of fans (1.7 million to be exact) from all over the world.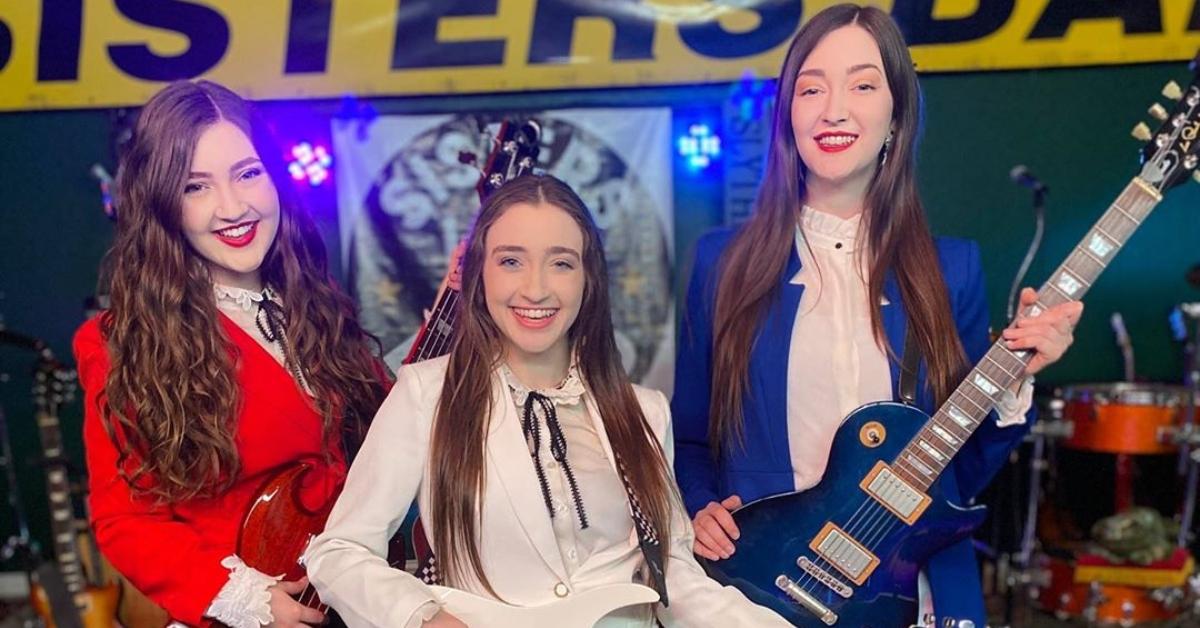 Article continues below advertisement
With their genre-bending music, beautiful melodies, and powerful lyrics, the K3 Sisters Band has continued to rapidly rise in the music industry. Now, these young women are dropping a brand new album, "My Time," and Distractify spoke exclusively with the three band members about their meteoric rise on TikTok, their authentic sound, and more.
Check out our Q&A below. (Editor's note: This interview has been edited and condensed for clarity.)
K3 Sisters Band talk TikTok, new album, and more! (EXCLUSIVE)
Distractify: Can you talk about how social media impacted your music careers? It really has become a tool for more underground artists to find their platform.
Kaylen: It's crazy how during COVID, we've really taken advantage to get to more people than ever. We have international fans that come to our Saturday YouTube Live stream concerts. It's insane the reach that we've gotten.
Article continues below advertisement
Kristen: TikTok has definitely helped us with that. … The girls and I have really used social media as tools to help extend our careers in music. We like to think of ourselves as a band at first. We're not "social media stars." That's what "My Time" is about, pushing forward through the hard times.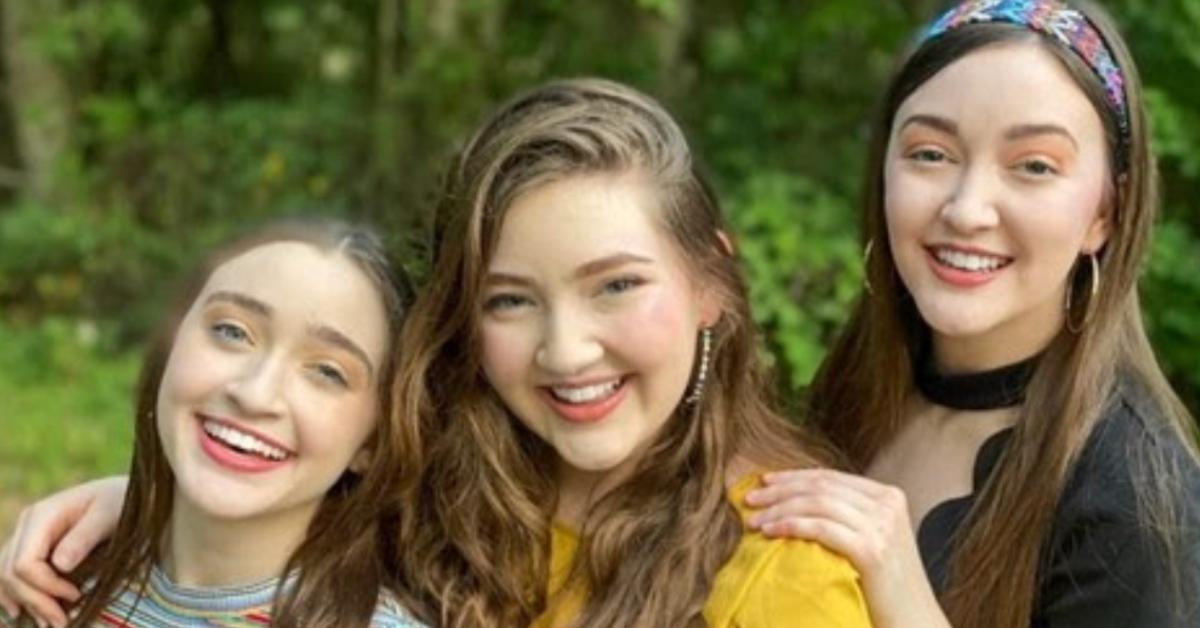 Article continues below advertisement
What were your first reactions when you learned your live concerts would be canceled for the remainder of the year?
Kelsey: We had so many gigs lined up this year. It was going to be our biggest year yet. ...After that, we had a band meeting and we realized where the future was going with live concerts ...We started brainstorming and we really wanted to live stream our concerts because that's what we love to do. We invested in some new technology and we were able to live stream with four cameras. With our continued growth on TikTok and YouTube and Instagram, we garnered a lot of international fans. We definitely created a community.
Kristen: We value most our authenticity and our fans really appreciate and respect that. We always put first, our live shows. ...Our live sound is what's most important because anyone can go into the studio and cake on a bunch of makeup and autotune the heck out of their voice and when they perform live they sound completely different. ...We want when you listen to our albums, to know that is exactly what we sound like.
Article continues below advertisement
What can fans expect from your album "My Time"?
Kristen: They can expect some really awesome songs. We've packed so much lyrical power into these songs. They're not empty melodies. Whether it's a rock song or a folk pop song, it's so diverse. ...We don't have just one genre. We created this brand new sound and that's why every show is wildly different. We're the band beyond description.
Article continues below advertisement
You three are known for operating your own soundboard, light system, and having complete control of your music and sound.
Kelsey: Having control over our music is something that is really important to us. …We've actually been offered several record deals and they'll give us this list … it's crazy to see all the demands. Right now, we decide to remain a 'do it ourselves.'
Kaylen: The more types of music you play, the large audience you're going to reach. …A lot of people love what we do and love the diversity.
K3 Sisters Band newest live album "My Time" is out now.