Disney's 'Mulan' Gives China's Stunning Landscapes a Closeup
Where was 'Mulan' filmed? All across China, for starters, but also in select locations in New Zealand. Read more about the making of the Disney film.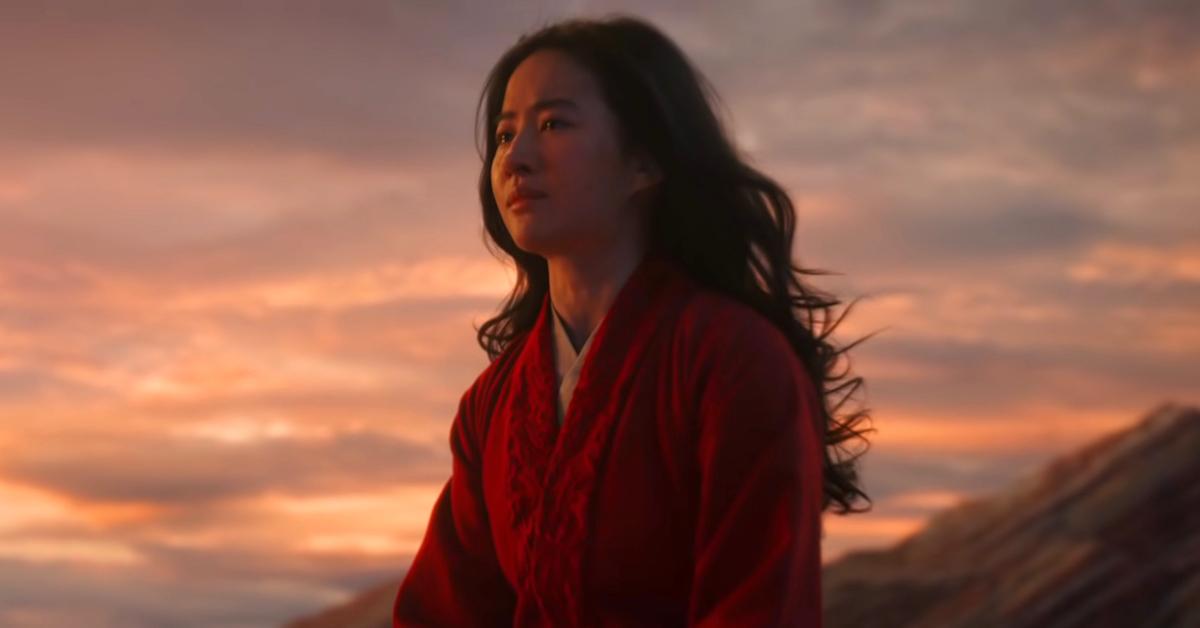 After multiple coronavirus-related delays, Disney finally released the highly-anticipated film Mulan on its Disney Plus streaming platform on Friday, Sept. 4. And critics are already marveling over the film's visuals.
"This is such a great-looking film, with amazing set pieces and dazzling action and colors so vibrant they would dazzle a Crayola factory," wrote Richard Roeper of the Chicago Sun-Times.
Article continues below advertisement
It helps, of course, that this live-action version of Mulan was filmed amid some of China's most stunning landscapes. Read on for more information about Mulan's filming locations and cast — and to get the surprising backstory of two Mulan stars!
Where was 'Mulan' filmed?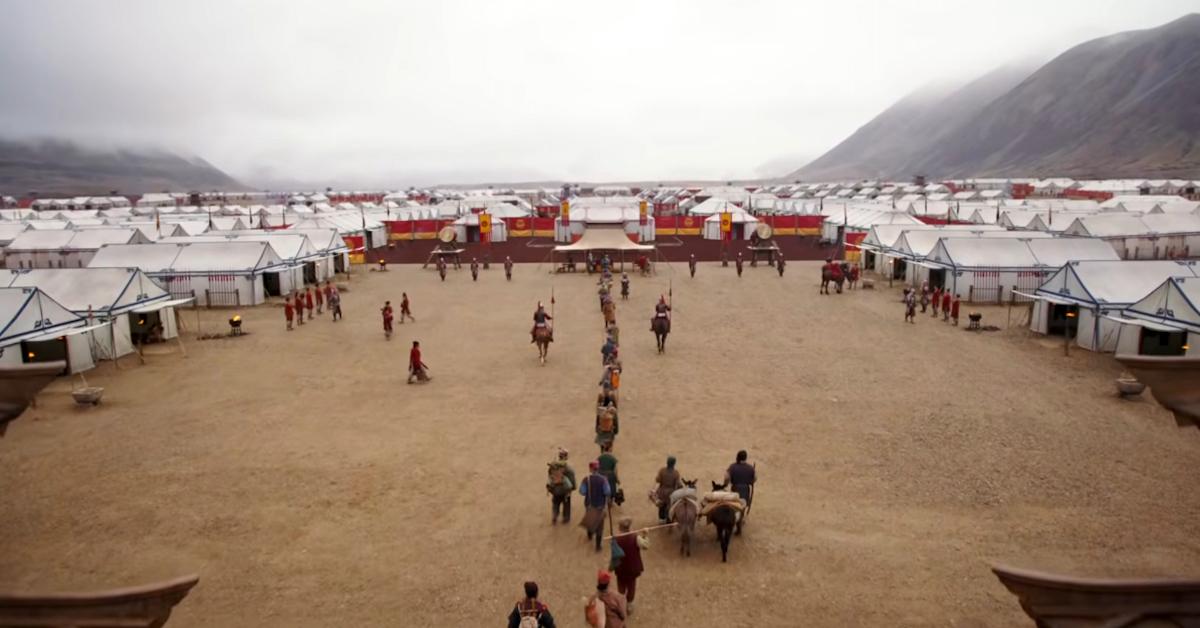 Mulan was filmed throughout China, from the dunes of the Taklamakan Desert to the multi-colored mountains of the Zhangye Danxia Landform Geological Park, according to Condé Nast Traveler.
"It's almost like a road movie," production designer Grant Major tells the magazine. "Mulan travels across the country, and by chance, comes across the most fabulous and iconic Chinese landscapes that we could find."
Article continues below advertisement
But the production also capitalized on New Zealand's scenery. The filming location for Mulan's training camp, for example, was the Ahuriri Valley of New Zealand's South Valley; while the Poolburn area served as the film's Rouran base camp. "New Zealand is very good for that scope, with its very diverse landscapes that can translate pretty easily into a lot of different places in the world," Major explains.
Who's in the 'Mulan' cast?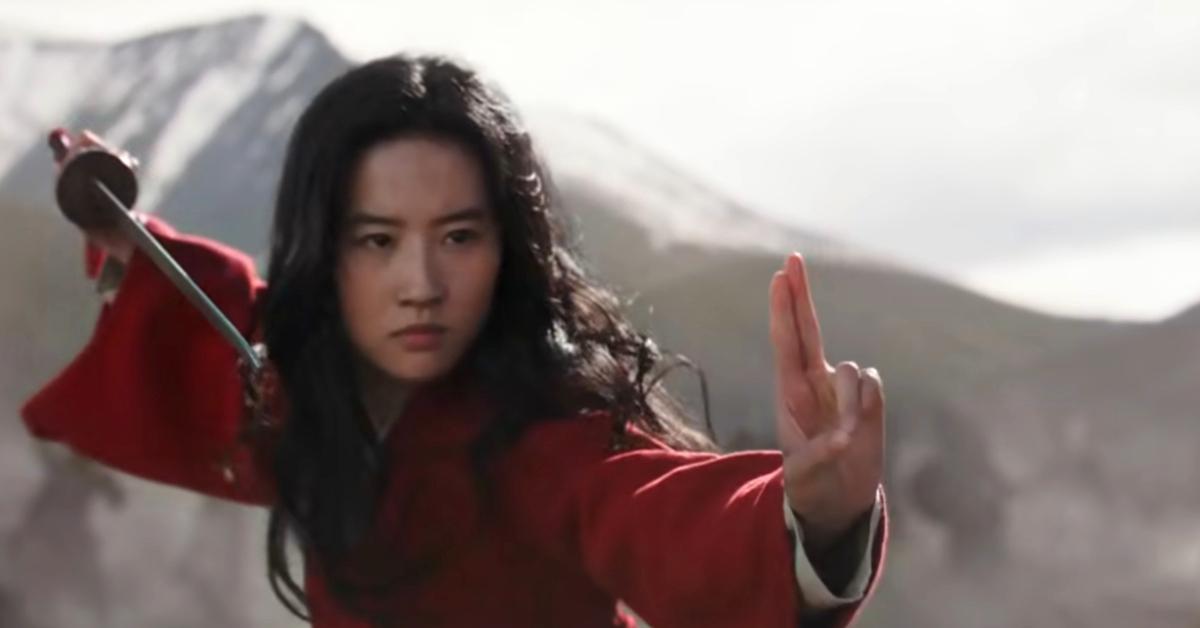 Liu Yifei, a superstar in her native China, leads the cast of Mulan as the eponymous warrior, while The Farewell's Tzi Ma plays Hua Zhou, Mulan's father, and The Laundromat's Rosalind Chau plays Hua Li, the character's mother.
Donnie Yen of Rogue One fame plays Mulan's mentor, Commander Tung, and Mortal Engines' Yoson An plays her ally and love interest, Chen Honghui.
Article continues below advertisement
Other cast members include The Jungle Book's Jason Scott Lee as warrior leader Bori Khan, Memoirs of a Geisha's Gong Li as witch Xian Lang, and martial arts star Jet Li as the emperor of China.
And in a throwback to the film's predecessor, E.R. alum Ming-Na Wen — who voiced Mulan in the 1998 animated film — has a cameo in the live-action adaptation as an "esteemed guest" who introduces Mulan to the emperor. "This has been a very important part of [Ming-Na's] life and has been ever since the movie came out," producer Jason Reed told Insider. "She's been the face of the movie for a long time, and she was super excited to be involved and to come to the set."
Article continues below advertisement
How did Jet Li save 'Mulan' costar Liu Yifei's life?
Before sharing the screen in Mulan, Liu Yifei and Jet Li starred together in the 2008 film The Forbidden Kingdom, and Liu recently revealed to Entertainment Tonight that the actor saved her life as they filmed a stunt for the movie.
"I still remember we had to ride a horse full speed in a line and there was a truck in front of us to [film the sequence]," Liu recalled. "It was really fast. Somehow, I couldn't stop the horse. Even though he was going full speed, he was trying to stop my horse because this was in a very narrow mountain road."
She went on: "It would have taken me longer to stop the horse — because I didn't have that strength — but he was worried. He was thinking, 'Is something [going to happen] to me?' … I appreciated it!"
Disney Plus subscribers can stream Mulan now for $29.99 — or they can wait until December, when it's included with the subscription at no additional cost.