'Jersey Shore Family Vacation' Just Wasn't the Same Without Snooki
Snooki stepped away from 'Jersey Shore Family Vacation' for a little while following Angelina's wedding, but fans are now wondering why she's coming back.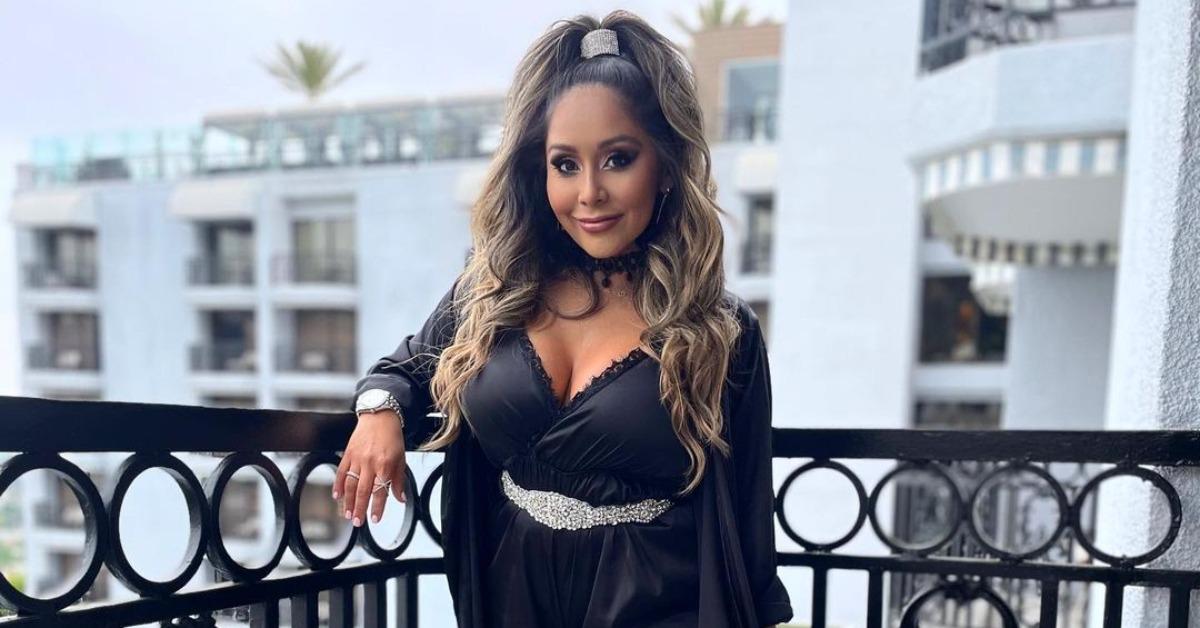 When Nicole "Snooki" Polizzi left Jersey Shore Family Vacation, her absence was felt throughout the fandom. She had been with the series since the beginning, after all, and losing an OG cast member was a hard pill for some fans to swallow. But then the previews for Season 4B came out and featured none other than the meatball herself.
Article continues below advertisement
But why did Snooki make the decision to return to the series she had been adamant about leaving, following the disastrous and iconic wedding speech she helped out with at Angelina Pivarnick's wedding? While some fans don't really care about why she left or why she's back, others want to know if she has some sort of hidden agenda with her sudden return.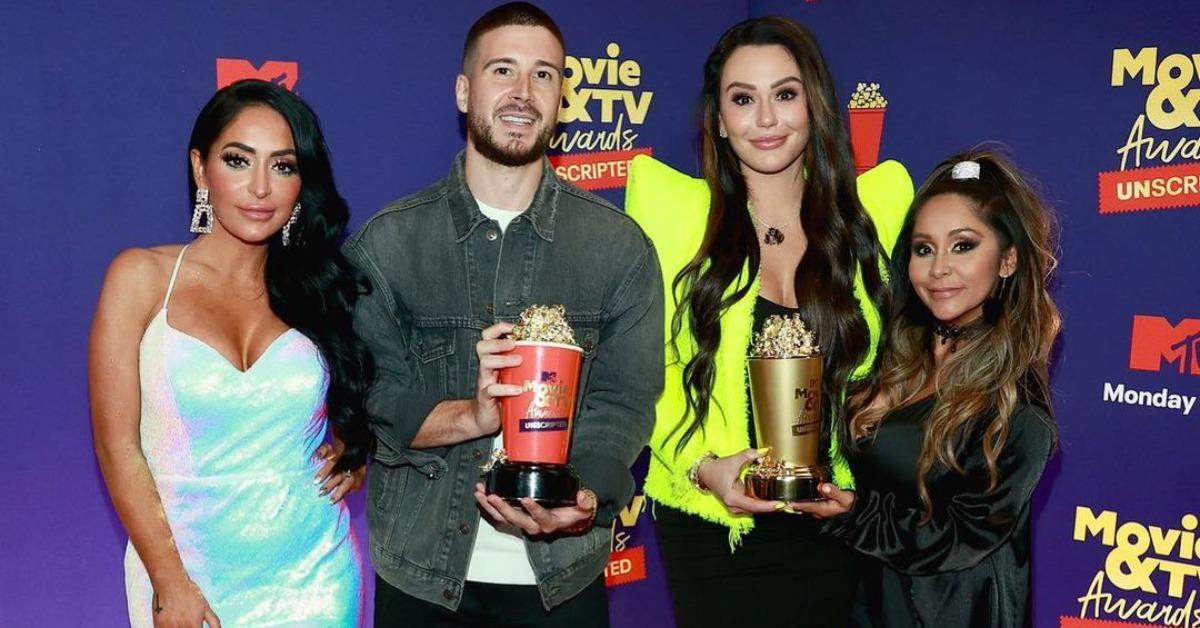 Article continues below advertisement
Why is Snooki coming back to 'Jersey Shore'?
The second half of Season 4 of Jersey Shore Family Vacation aims to put a little more focus on the "family" aspect of the cast. They all met up during the winter in the Poconos to film at a cabin with their spouses and children, and the dynamic is definitely different. But, perhaps because of that shift, Snooki made her return during filming.
In the trailer for the season, she pops out of a birthday cake to surprise her former co-stars.
Jenni "JWoww" Farley told CBS San Francisco Bay Area that it was a pleasant surprise for all.
"There is no Jersey Shore or Jersey Shore Family Vacation without our whole family," she said. "I was so thankful and you could see it in the trailer. I was bawling my eyes out and I had no idea she was going to surprise us like that. There's a lot of unsettled drama and we try to handle it in an adult way."
Article continues below advertisement
It seems like Snooki returns to Jersey Shore to surprise her friends during one of their birthdays. And, given that Jenni is her real-life bestie and her birthday is in February, she's probably the birthday girl in question. Does this mean Snooki is here to stay, though? Only time will tell.
Article continues below advertisement
Snooki originally left the show to spend time with her family (and because of the drama).
When Snooki left Jersey Shore Family Vacation in 2019, she wanted to spend more time with her family. If the show is shifting gears to include the spouses and children of the cast, it might be easier for Snooki to be a part of filing since she won't have to leave her husband and kids.
But at the time of her exit, Snooki told NJ Advance Media that it was also because of the never-ending drama that came with filming.
"Lately on the show it's just been very drama," she said at the time. "I'm not leaving my kids days on end to film the show when that's the result of it."
She also wasn't wild about the way she was being portrayed when it came to feuds with different cast members. Hopefully, for her sake and the sake of her fans, who want to see her permanent return, things are easier this time around.
Watch Jersey Shore Family Vacation on Thursdays at 8 p.m. EST on MTV.