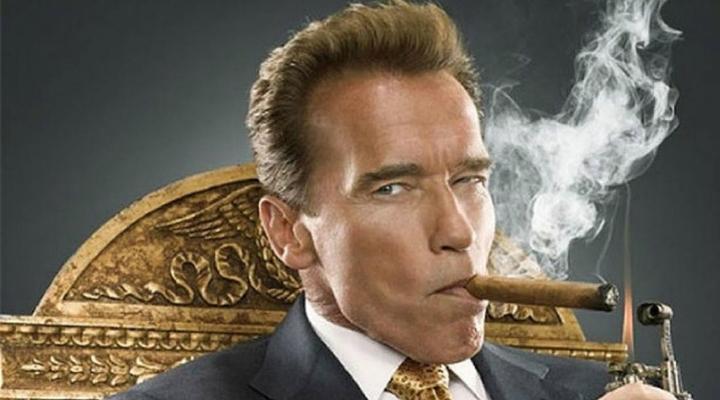 Arnold Schwarzenegger Asks Donald Trump To 'Switch Jobs' So America Can Sleep At Night
By Mustafa Gatollari
Arnold Schwarzenegger is the definition of the American Dream. The guy came over here with nothing but his intelligence and an amazing physique. Before he ever starred in any movies or won bodybuilding competitions, he became a millionaire by buying and selling property. He then worked his way into Hollywood and became the biggest box office draw of his time, married a Kennedy, became the Governor of California, and is now back in movies and TV.
But there's at least one person who isn't a fan of Arnold for sure, and that's current President Donald Trump, who wanted the world to know that 'The Apprentice" was worse off with the Governator now heading the program.
Which, of course, warranted a response from Arnold.
And now it seems like Arnold's not backing down. He just posted a video on his Facebook page suggesting that him and Donald "switch jobs".
Most commenters thought that Arnold had the right idea.