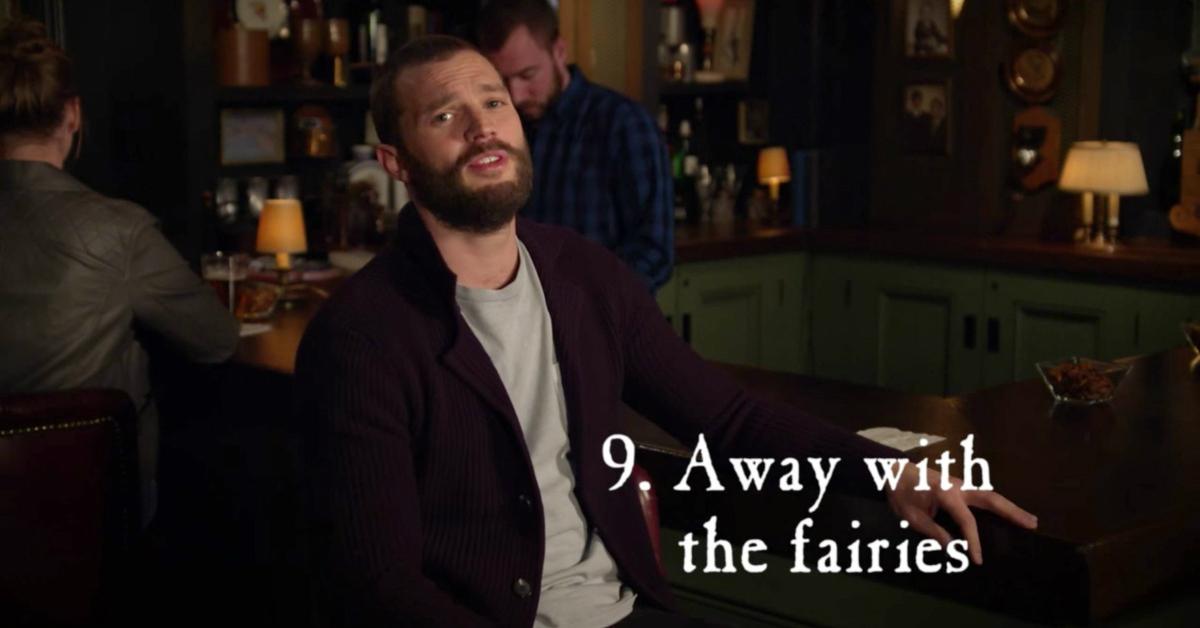 Jamie Dornan Of '50 Shades' Teaches The 41 Words For 'Drunk' On Jimmy Kimmel
By Mustafa Gatollari
St. Patrick's Day as a child means eating tons of dyed-green food, cutting out shamrocks and Leprechauns and hanging them up on the walls of your classroom, and downing some soda bread.
St. Patrick's Day as an adult means getting drunk. Like absolutely, completely, drunk.
And a lot of it has to do with the stereotype that all Irish people are alcoholics. And stereotypes are usually harmful, even if it is one about a group of people having an affinity for happily parting to the max. And Jimmy Kimmel didn't do the "Irish People Drink To Excess" stereotype any favors by having Irish actor and 50 Shades of Grey star Jamie Dornan recite 41 Irish Terms for drunk.
But it's pretty hilarious, I have to admit.
All right so maaaaybe some of the terms aren't ones that are really used all that much.
Some of the seem kind of flat-out made up.
This one seems totally legit though, I don't know why Dornan seems so flabbergasted.
Don't get too fanny-packed out there, kids. Scroll down for a list of all 41 terms:
1. Hammered
2. Intoxicated
3. Inebriated
4. Rat arsed
5. Bladdered
6. Destroyed
7. Trollied
8. Out of your tree
9. Away with the fairies
10. Squiffy
11. Off your t--s
12. Boiled in the bag
13. Pickled
14. Plastered
15. Pajama'd
16. Pissed as a fart
17. S--t-faced
18. Fermented
19. Sloshed
20. Curly-fried
21. Three sheets to the wind
22. Well-lubricated
23. Half in the bag
24. Hooched up
25. Decimated
26. Steam pigged
27. Lit up like a Christmas tree
28. Moulin rouged
29. Monkey-bottomed
30. Rama-lama-ding-donged
31. Droopy-peckered
32. Fallen of the yak
33. Cheese-nozzled
34. Lucky-charmed
35. Fanny-packed
36. Blarney-stoned
37. Huffle-puffed
38. Liquidly exuberant
39. F--king the waitress
40. Chasing snakes
41. S--t-f--ked in the a--hole