Here's a story that will destroy you with its sweetness: meet 3-year-old Brynn, an adorable little girl who has already had more than her fair share of trials in her life thus far. Shortly after her first birthday, Brynn was diagnosed with undifferentiated sarcoma, a form of cancer that caused a tumor behind her left eyeball, The Huffington Post reports. After multiple surgeries, Brynn lost her eye. Her mother, Danielle Munger, wanted to give her something special for her third birthday, and commissioned a handmade doll from Sebastian Designs. And it turned out perfect:
The design company is run by Jessica Sebastian, who wrote a post about the doll she constructed for Brynn that has touched a lot of hearts.
After sharing images of a one-eyed bunny being clutched by a happy Brynn on Facebook, Sebastian wrote, "I make dolls, which is not a heroic profession by any means. But recently I was asked to make a doll for a little girl who is a true superhero.A mama contacted me and asked if I would make a bunny doll with one eye for her two-year-old daughter who loves animals and lost her left eye to cancer. The girl had started to notice that she was different and her sweet mama read articles about how finding a doll who matches how a child looks can be helpful and therapeutic. She wanted her daughter to have a doll that looks like her and only has her right eye. To date, I don't think I've ever been asked to create something so tender and meaningful.So here is the adorable little girl on her third birthday, hugging her one-eyed bunny who is just as perfect and beautiful as she is. My favorite part of this photo is how she is wearing her Wonder Woman nightgown. It perfectly represents the strength and courage of this little superhero."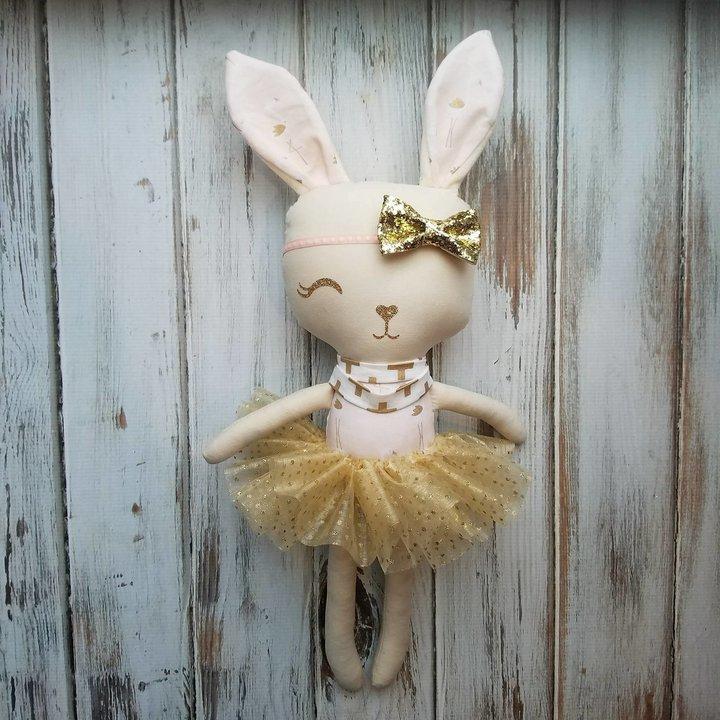 Her post quickly went viral, as it should. Look at that beautiful bunny and happy girl! Sebastian told The Huffington Post that coming up with unique dolls that teach acceptance and uniqueness is part of the reason she loves her work. "I also am a big proponent of children having dolls who don't look like them," she said, "I think it can go a long way in helping teach diversity and acceptance. That's why I made dolls with hijabs for my own girls!"
Brynn has been in remission for over a year. Her mother recalled to The Huffington Post what a huge change it has been for them, saying, "During this journey we have had some of the lowest possible points. Such as having to pass my precious 1-year-old baby to the nurses after she fell asleep from sedation, knowing that my beautiful baby would lose her eye and the feelings of hurting so much more than I ever could have imagined, to some of the best points ― seeing how truly strong Brynn is, knowing we can do anything after fighting cancer, and the absolute humbling love and kindness of others."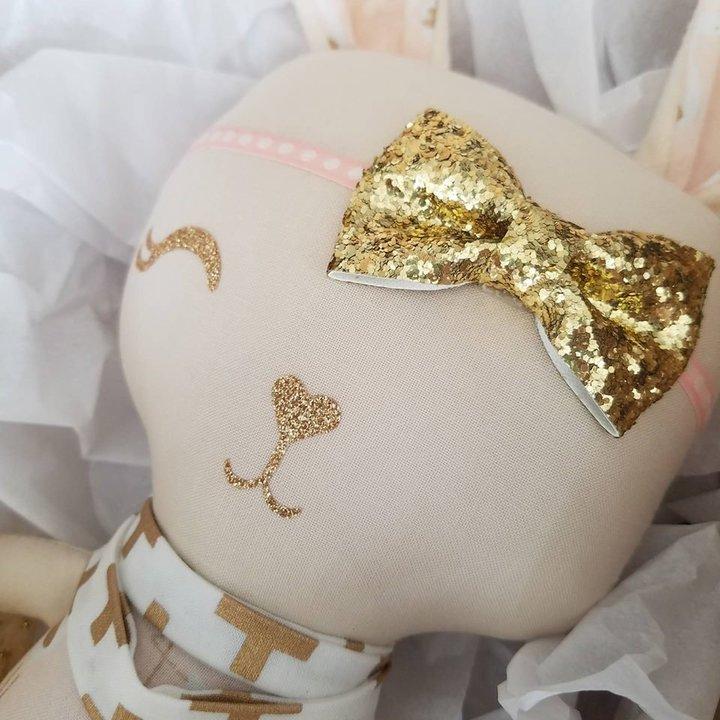 Brave girl and family, with a beautiful bunny to squeeze.