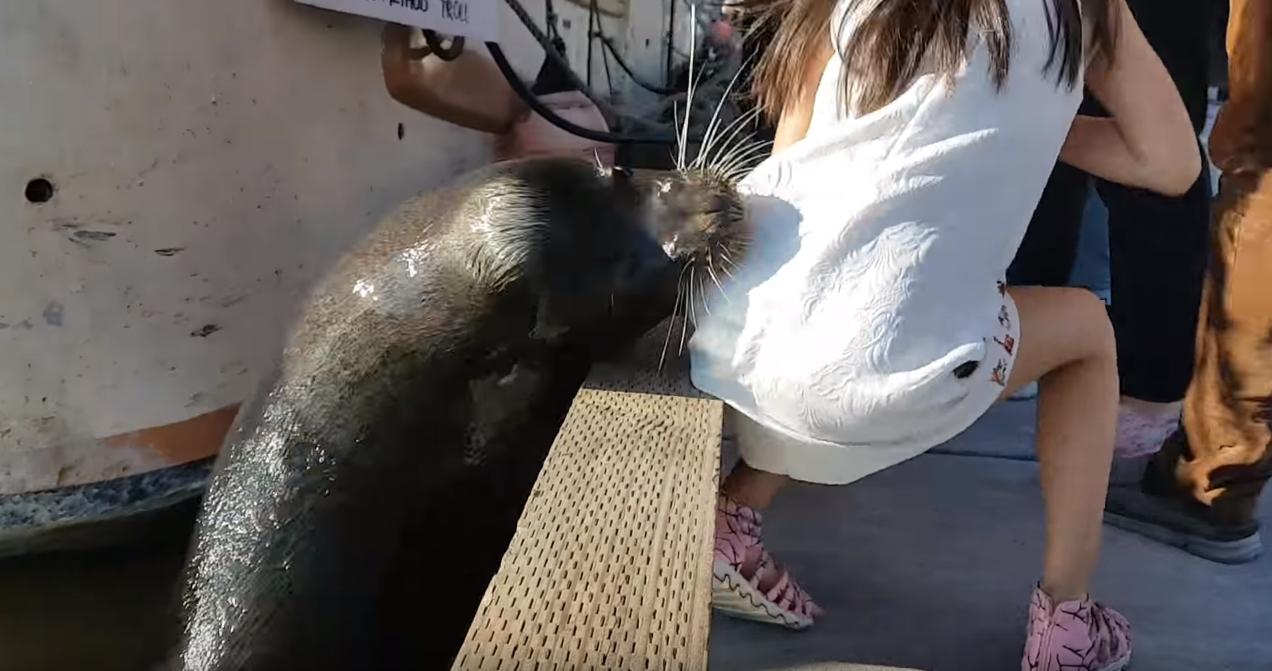 This Sea Lion Pulling A Girl Underwater Serves As A Reminder That Wildlife Is Wild
By Mark Pygas
Footage captured by Michael Fujiwara of Vancouver, Canada, shows the terrifying moment a young girl was pulled into the water near Richmond, British Columbia, on Saturday. The video shows a sea lion slowly circling the area before it lunges for the girl, nipping at her dress and pulling her into the water.
A family member immediately dives into the water, pulling the girl to saftey.
"A young girl came around with her family and they just started to feed it bread crumbs. They were getting a little too close to it, for sure."
"The sea lion seemed pretty friendly at first. It jumped up to the girl, gave her a little greeting, but seconds after when she tried to sit down on the dock, it just came back up … and dragged her in the water."
Fujiwara went on to describe the aftermath.
"They seemed to be OK but they were really in shock. They didn't really want to talk to anyone. They just got straight out of the area."
"I do see a lot of sea lions around here but I've never really seen it come into contact with humans before. I guess that's what you get for getting too close to one."
Professor Andrew Trites, the director of the marine mammal research unit at the University of British Columbia, explained to CBC News that the sea lion probably thought the girl's dress was food.
"My first reaction to the video is just how stupid some people can be to not treat wildlife with proper respect. This was a male California sea lion. They are huge animals. They are not circus performers. They're not trained to be next to people."
"The little girl has her back to the sea lion and it would appear that the sea lion sees part of her dress, thinks it's food, reaches up, grabs at the food and pulls her in by the dress. But it wasn't food, of course."
He went on to advise: "You keep your distance. Watch the animals, but let wildlife be wildlife." And the Steveston Harbour Authority seems to be taking a similar stance, erecting signs shortly after the incident that read: "Please do not feed the sea lions."