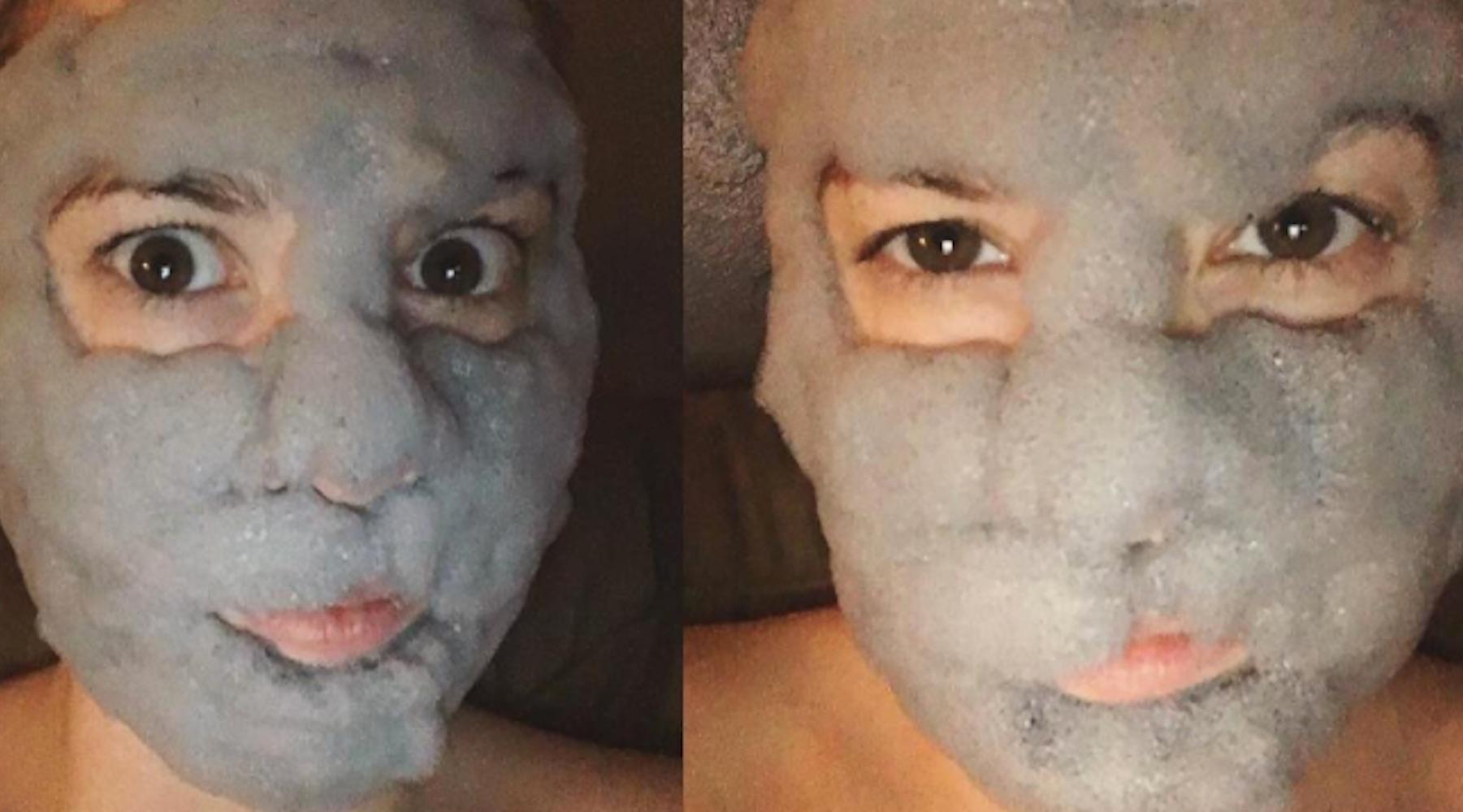 These New 'Bubble' Face Masks Make You Look Like A Friendly Monster
By Aimee Lutkin
Some beauty trends come and go and are only brought up again to be ridiculed twenty years after the fact when someone digs through their old VHS tapes to find the thing their aunt used to swear by every time she and her family came over during the holidays. Previous generations indulged in facial exercises that looked like scenes out of an exorcism if the proper audio were to be applied over the video, while others are simply nonsense products made and sold to anyone that would believe the ridiculous claims on the container, some of which still have cult followings that value the long-expired bottles or have broken down their custom blends as they tried to 'figure out' the proper ratios from the ingredient label to mix into their Franken-creation in an effort to relive the glory days of smooth skin with somewhat questionable and undocumented long-term health implications of the compounds being used on a daily basis.
Recently, face masks have been all the rage. People would slowly or quickly peel them away to reveal hundreds if not thousands of blackheads attached to the mask and a suddenly clear face, all thanks to this one incredibly odd and occasionally painful beauty product. Well strap in folks, because there's a new kid on the block.
Do sheet face masks even work? The beauty market is saturated with these things, in all shapes and colors, and they're great for a selfie and a few minutes of sitting relatively still. But do they actually help your pores? That's what the new Korean beauty invention 'Bubble' masks supposedly do, yet all the results I'm seeing are SQUISHY FACE OMG:
That incredibly viral image from Reddit user ZeApollo has set off a Bubble mask selfie competition across social media. Everyone wants to look like a cloud who wants to be your best friend, or a loofah scrub come to life, or the mold in your lunchbox. They're both terrifying and adorable, as you can see for yourself:
If you want to try it out for yourself, Pop Sugar reports that Bubble masks are sometimes called "oxygen masks." Maybe they're called that because you actually float away on your own face, high up into the sky where the air is clean! Or maybe they just want to make them impossible to Google. Don't accidentally order any medical equipment, guys.