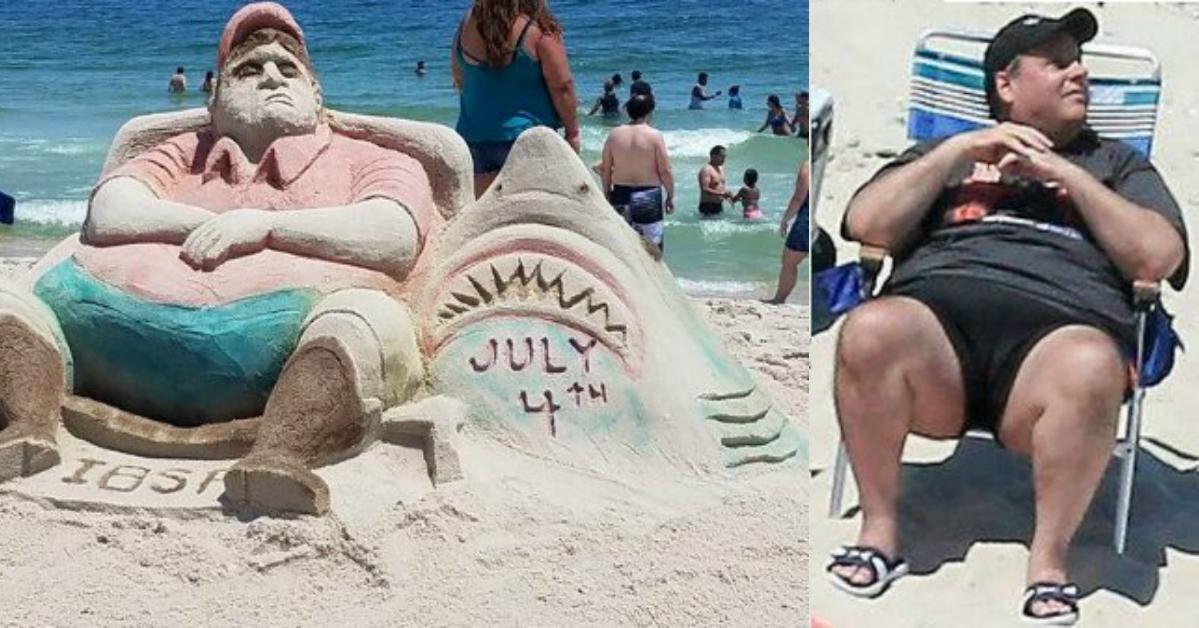 Sand Sculptors Roast Chris Christie For Closing Down New Jersey Beaches
By Mustafa Gatollari
Going to the beach during the summer seems like a national pastime for those who live on the coasts. Nice cool breeze, warm sand and a sometimes bearable ocean always makes for some good fun in the sun. So its only right that people would be upset when someone would close their beaches, only to find out that person was enjoying them themselves. Chris Christie recently came under fire for shutting down all of NJ's beaches to the public, only to be found chilling on a beach all to himself with his family.
His response to people who criticized him for it? That maybe they should "run for governor" to enjoy perks of a state sponsored home on beachfront property. Yes, seriously.
And on July 4th, after the 3-day state shutdown initiated by Christie, two New Jersey sand sculptors decided to commemorate the viral photo of Christie chilling at the beach with this amazing work of sand art.
Complete with a "Beach Closed" sign etched into the side, the lounging Christie sand statue set off a new wave of memes.
The back of the sculpture held a surprise, too.
The attention to detail has to be admired, from the enormous butt-crack, to the masterful capture of Christie's face when he realized there was a drone snapping photos of him and his family doing something many consider to be extremely unethical.
The sculpture unfortunately didn't last that long. Hours later, someone had destroyed it and replaced Christie's upper body with a large smiley face and what looked like a bit of a starfish. Thanks to the Internet though, nothing is ever really gone, and the bloated sand sculpture of the Governor's latest scandal will forever be recorded in the annals of Internet history. (h/t nbc new york)