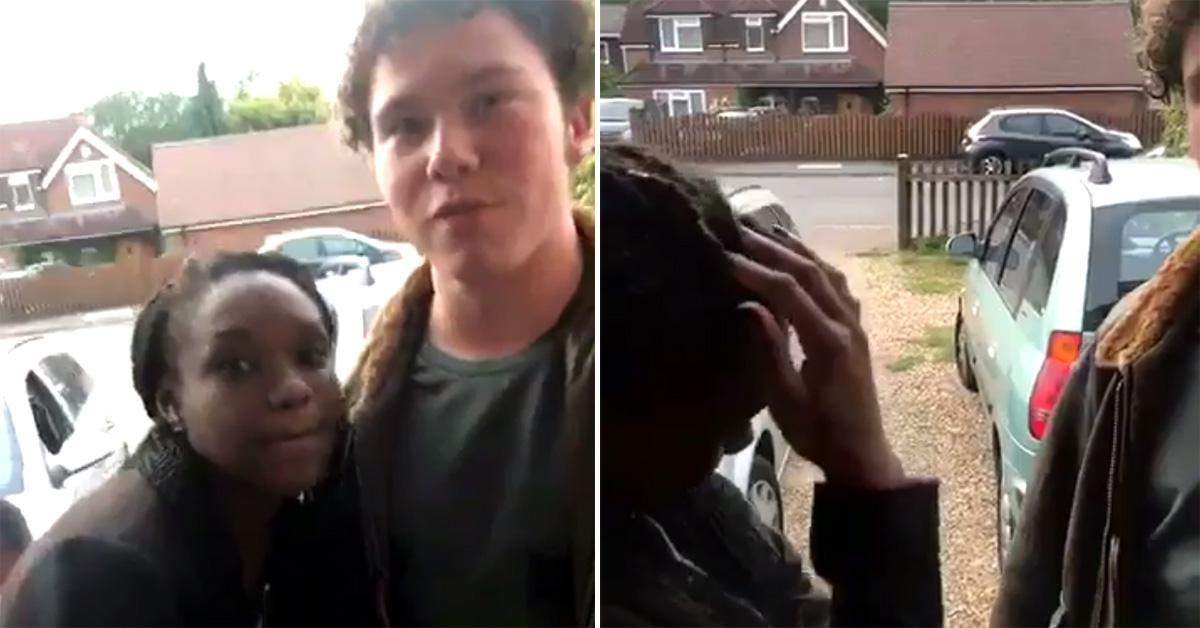 This Guy Interviewed His Sister's Date And Twitter Found It Hilarious
By Mark Pygas
Tropes exist for a reason: because they usually come from a place of real-life honesty. Dads who love telling corny jokes, for example, the fact that the British take tea time very seriously (which I can attest to) is has oodles of truth to it as well.
Now if you have a younger sibling, you've probably shaken down a few of their dates to make sure they keep their hands to themselves and bring them home before dark. Shaquille Jack from Harrow in the United Kingdom is one of those brothers. He recently took to Twitter to share a video of him grilling his sister's date, and it's pretty hilarious...
The video has been retweeted more than 3,000 times since it was uploaded yesterday. And people seemed to appreciate the brotherly love.
For Shaquille, he didn't feel like he did anything special and just said that he was merely performing his "brotherly duties". And while the humility is nice, I'd wager that there aren't too many brothers out there who would interview their sister's date to put on camera for the rest of the internet to enjoy.
The "going dutch" line had a lot of people rolling too. It's hilarious to put people on the spot, especially when you know they're a young kid and probably can't afford spending a butt-ton of money on a night out with that special someone.
We all need a brother like this, but there are definitely some people out there who might think that her brother went a little too far in grilling her date and trying to "control" what she does. But if you take a look at the video, you can see that it's all in good fun and is hardly inimical or done out of a crazy need to commandeer her way of life.