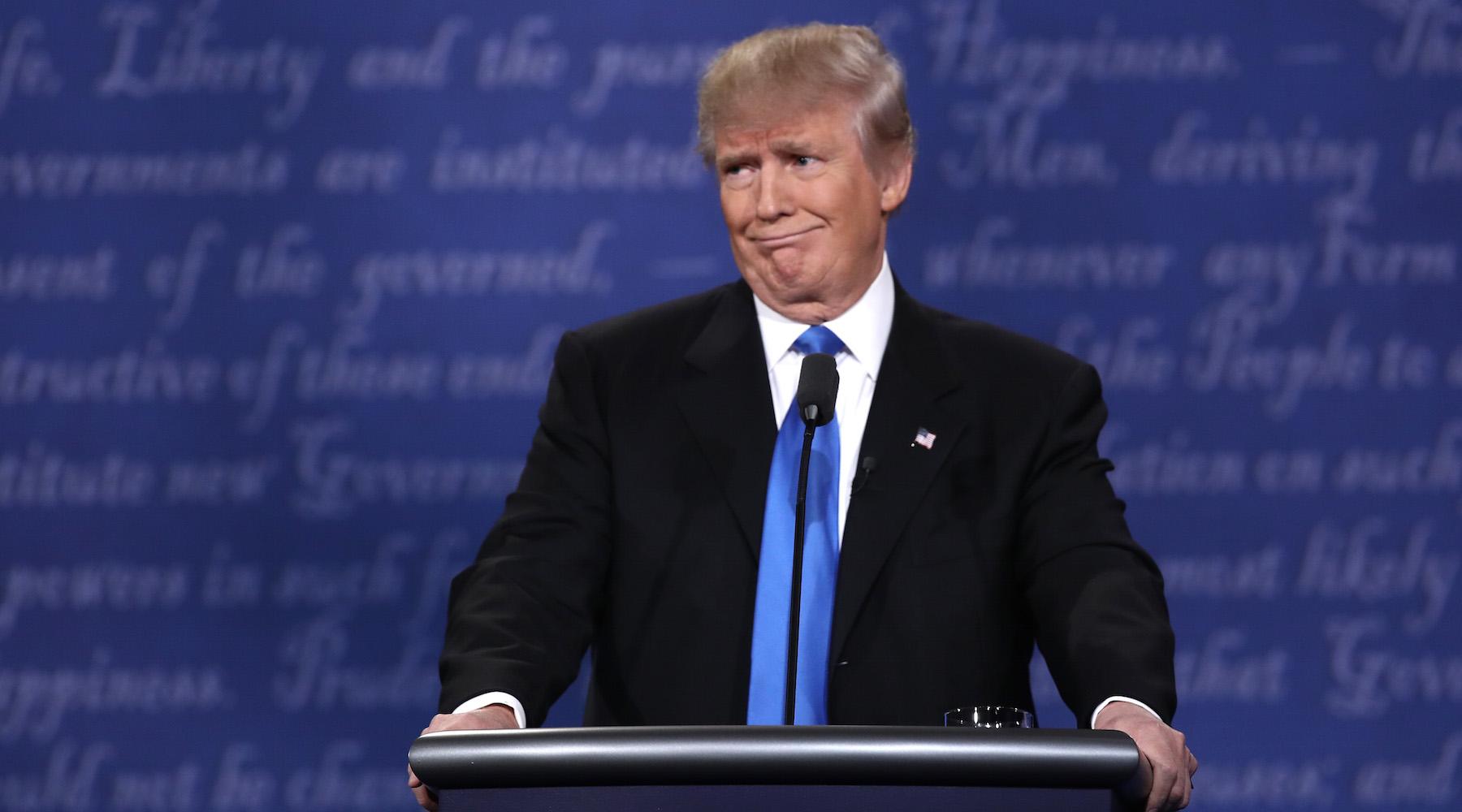 Trump Tweets Article Saying He Donated $1 Million To Harvey Victims
By Aimee Lutkin
Hurricane Harvey devastated Houston and the surrounding areas just before Hurricane Irma swept in and knocked out electricity in Florida, while displacing people and destroying homes. It's been a rough weather season, and many wealthy people have banded together to pledge money to various charities. Amongst them was President Donald Trump.
You will excuse the world for being a it skeptical that Trump would follow through on his offer of $1 million in Harvey Relief efforts. He hasn't exactly followed through on all his promises, nor is he known for honest dealings with money. But according to The Hill, Trump has followed through, a fact he gleefully tweeted about on Sunday:
Lots of people were asking for the receipts:
The Hill explained that the money has been split up amongst 12 different organizations in Texas, not donated as a lump sum, and White House press secretary Sarah Huckabee Sanders confirmed that the money was from Trump's personal fortune. Not all the orgs were willing to discuss the donation or its amount with reporters, but it seems like $100,000 here, and $100,000 there.
To not follow through on his promise to aid US citizens destroyed by a natural disaster would look really terrible, so it's good Trump followed through. It's also giving him a lot of free positive press and appealing to the members of his base who still want to see him as a hero. Now, if only the Trump administration wouldn't keep denying climate change, putting oil execs in cabinet positions and end their plan to leave the Paris Climate Accord. Then Trump's platitudes about caring for Houston would have some actual meaning, if you ask me.
The death toll for Hurricane Harvey currently stands at seventy, while Hurricane Irma is predicted to cause massive devastation in Florida. Irma has already slammed the Caribbean, reducing some areas to rubble.
Hurricane Harvey moved into Texas as a Category 4 hurricane over the weekend, and has since been downgraded to a tropical storm. Despite being downgraded, Harvey is still the strongest storm to hit the United States since Charley in August 2004 and the most powerful to hit Texas since Hurricane Carla in 1961.
The National Weather Service predicted that as much as 50 inches of rain has fallen in some areas, and at least five deaths have been reported. Perhaps the hardest hit area has been Houston, the most populous city in the state, with millions being affected by flash flooding.
Joel Osteen, head of the Lakewood mega-church in Houston, Texas, also became the focus of the Internet's anger over the past several days. When Hurricane Harvey hit the coast, flooding huge swaths of land and leaving thousands without shelter, Osteen refused to open the doors of his 17,000-seat building.
Osteen then began claiming the church was inaccessible due to flooding, despite pictures people quickly shared on Twitter showing the premises almost completely unharmed. In response to the intense public outcry, Osteen finally bowed to pressure and opened Lakewood to those in need.