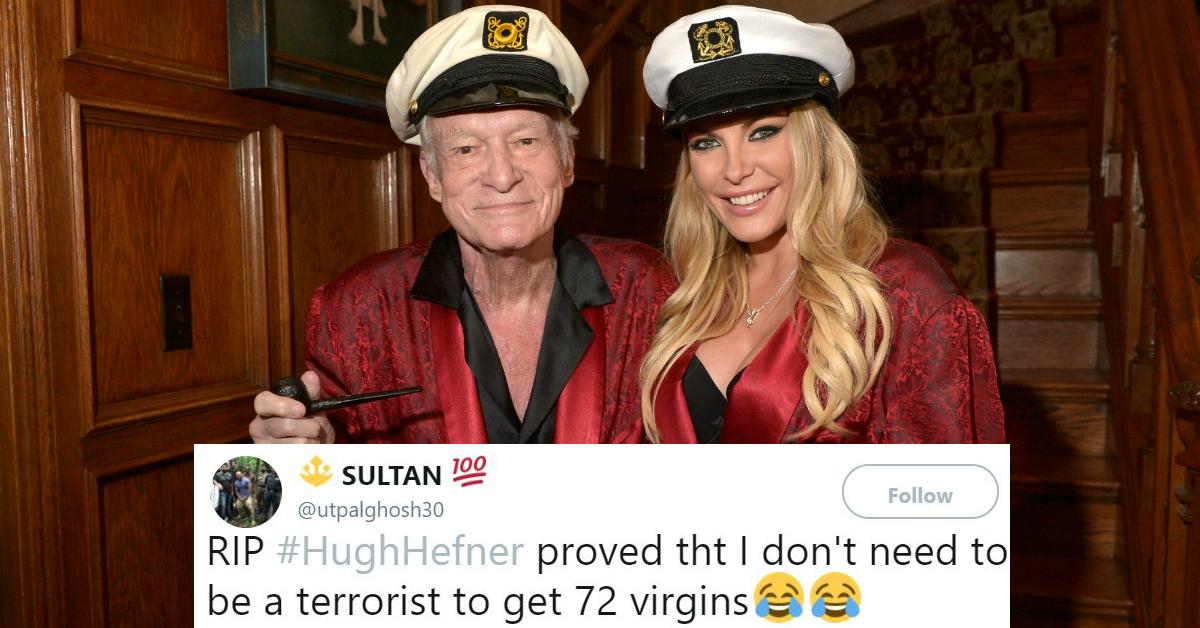 Hugh Hefner Died And The Internet Has No Idea How To React
By Mustafa Gatollari
If you grew up in the pre-internet era, then you've almost definitely picked up a Playboy once or twice in your life in your quest for pornography.
Sure, the magazine tried pivoting to a non-nudes platform in order to generate some buzz and focus on their incredible editorials, but the name will always be synonymous with nude photo shoots and lace.
The man behind the mag, Hugh Hefner, embodied the wealthy bachelor, lothario lifestyle to the very end. He passed away on September 27th, 2017 in his Playboy Mansion, and the internet's reactions to Hefner are a mixed bag.
Some lamented his death. Others had jokes.
Others pointed out that Hefner had unapologetically pursued and created the life that he and only he wanted for himself, and admired the fact that he was able to obtain it.
Others attributed America's breakdown in stodgy attitudes towards sex to Hefner.
While others had a much harsher criticism of the man, saying that he sexually exploited women and shouldn't be celebrated at all.
Others just expressed their condolences to him and his family.
What do you think of the legacy he left behind?