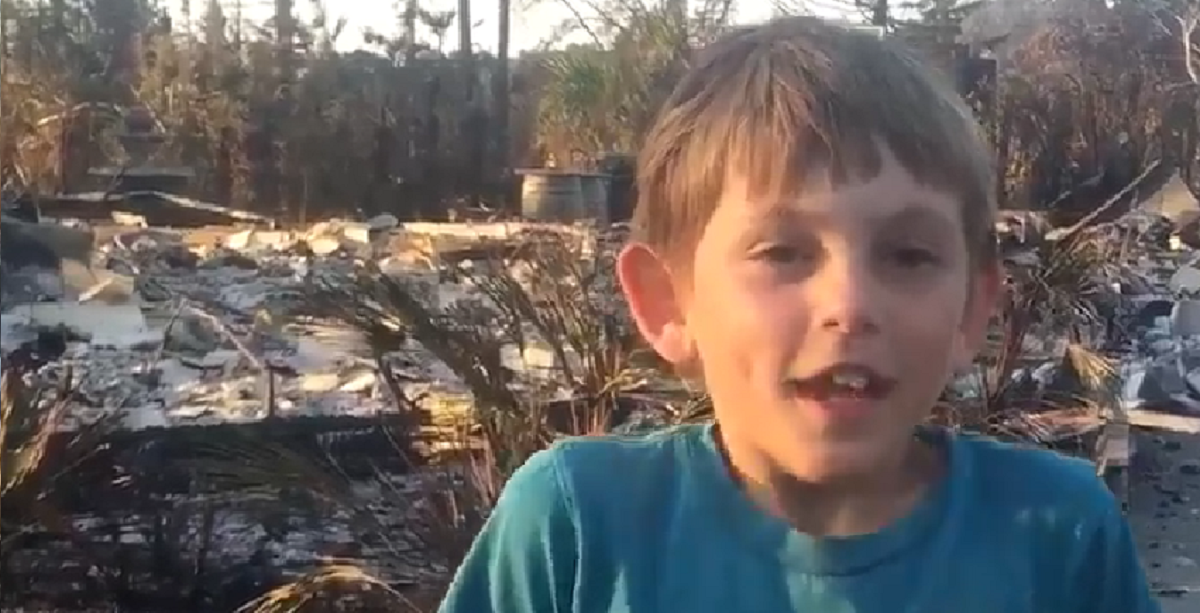 Heartbroken Child Gets Help From Baseball Fans After All Of His Memorabilia Is Destroyed By California Wildfires
By Mark Pygas
Wildfires have been ravaging California this last week, with 11,000 firefighters now battling "one of the greatest tragedies" to ever strike the state. Despite their best efforts, the fifteen major fires have killed at least 41 people, scorched over 217,000 acres and destroyed 5,700 structures. It's shaping up to be one of the most destructive wildfire seasons on record as the number of fires keep growing in the wake of each other.
Not only do the fires cause massive damage, they raise the risk of many health problems in both children and the older adults. Children's lungs are still developing so it's much harder for them to cope with the increasing smoke and other pollutants in the air. Same is true for elderly adults who really just can't handle the carbon emissions in the air.
Loren Smith, 9, was one of those to lose his home in Santa Rosa. And along with his home, he also lost his vast collection of Oakland Athletics basketball memorabilia. F or someone so young, there's probably nothing more devastating than to lose your collection of baseball swag. It was a tough pill to swallow for the family knowing the chances of replacing some of the items would be really difficult due to the limited nature of them.
So he decided to ask for some help. Loren wrote a letter to Oakland Athletics, asking for help replacing his collection. It was quickly posted to Twitter by ABC7 journalist Katie Utehs and it went viral among people on the internet who wanted to help as well.
As well as Utehs' colleague, Melanie Woodrow.
Fellow fans jumped at the opportunity to help.
As did former A's star Dan Haren.
And current president of the team, Dave Kaval.
And the team's official Twitter account.