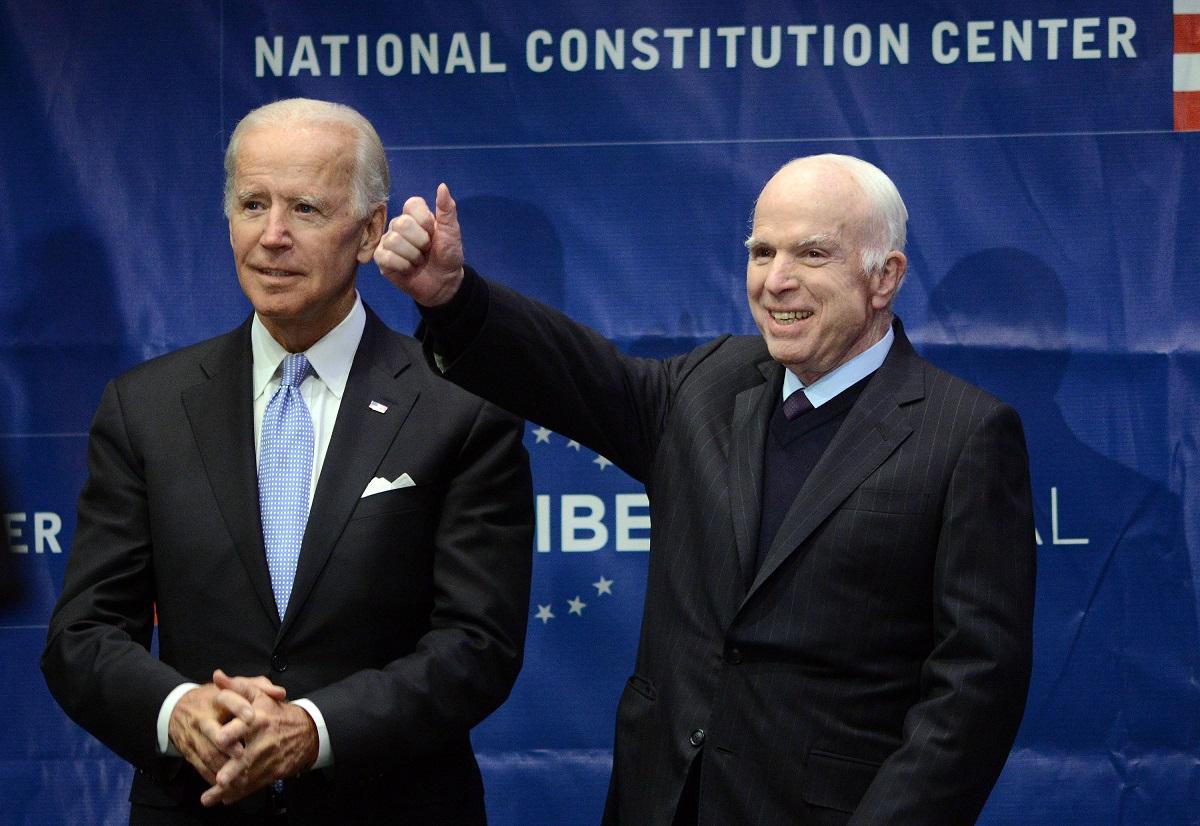 John McCain Gives Award Acceptance Speech Slamming 'Half-Baked' Nationalism
By Mark Pygas
Arizona Senator John McCain was awarded the Liberty Medal by the National Constitution Center on Monday. The Republican has served the public for 60 years, including as a Navy pilot, during which he spent five years as a prisoner of war in Vietnam.
McCain, who was diagnosed with brain cancer earlier this year, was presented with the medal by former Vice President Joe Biden.
During his acceptance speech, McCain took the opportunity to slam "half-baked, spurious nationalism" that has made an appearance in American politics.
"To fear the world we have organized and led for three-quarters of a century, to abandon the ideals we have advanced around the globe, to refuse the obligations of international leadership and our duty to remain 'the last best hope of earth' for the sake of some half-baked, spurious nationalism cooked up by people who would rather find scapegoats than solve problems is as unpatriotic as an attachment to any other tired dogma of the past that Americans consigned to the ash heap of history."
"We live in a land made of ideals, not 'blood and soil,'" referencing a Nazi slogan that has been chanted at recent far-right rallies. "We are the custodians of those ideals at home and their champion abroad. We have done great good in the world. We will not thrive in a world where our leadership and ideals are absent. We wouldn't deserve to."
President Donald Trump seemed to take the comments personally. When asked if he'd heard the speech on The Chris Plante Show, President Trump said:
"Yeah, well I hear it. And people have to be careful because at some point I fight back. I'm being very nice. I'm being very, very nice. But at some point I fight back, and it won't be pretty."
Reactions on social media were unsurprisingly mixed.
What do you think of McCain's speech?