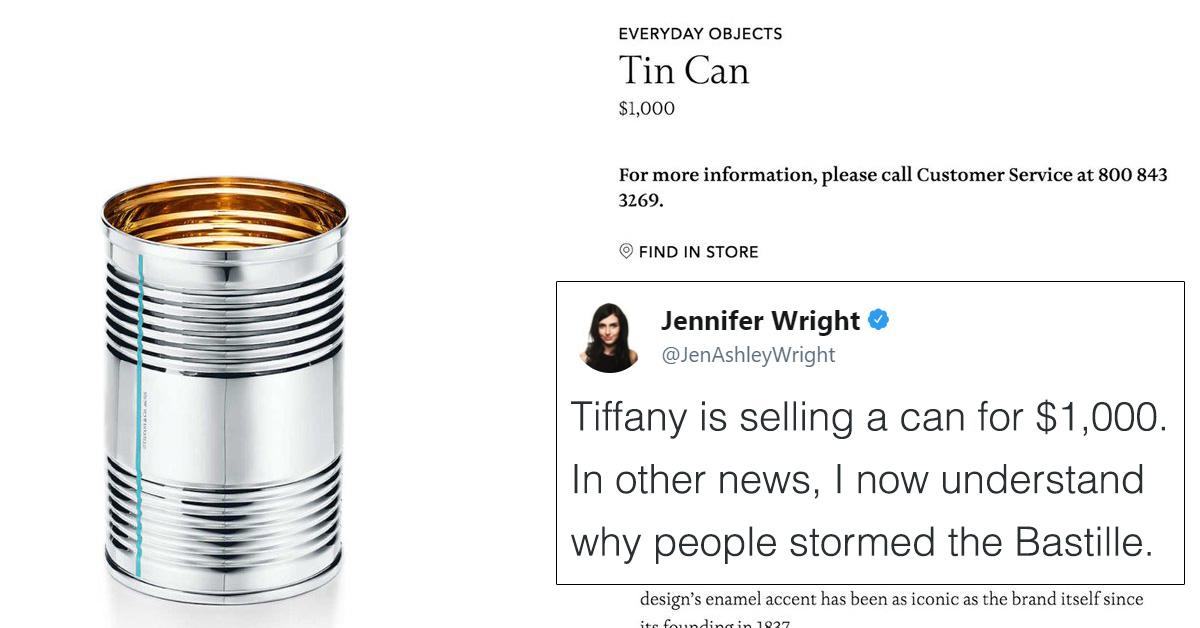 Tiffany & Co. Releases 'Everyday Objects' Line That Includes $9,000 Ball Of Yarn
By Mark Pygas

Updated
Rich people love letting the world know they're rich. It's almost like it's part of process of being rich. Fancy cars, expensive shirts with weird logos on them, and of course ridiculous items you don't need. Safe to say vanity is a big part of the lifestyle. And we've seen no shortage of ridiculous things over the years, like the golden toilets in Trump Tower to the gold and silver plated banisters in the Andrew Carnegie Mansion. But in today's age, some of the ridiculous things they've come up with might just take the cake. Guess after years of luxury, they're really starting to run out of ideas.
So do you have a couple of grand burning a hole in your pocket? Want to show off how extremely wealthy you are, but keep it discreet? Maybe just want a little luxury in your every day office life. Tiffany & Co has you sorted with their new 'Everyday Objects' collection. 
The range "transforms utilitarian items into handcrafted works of art," and includes a $1,000 sterling silver tin can, a $9,000 ball of yarn, and a $300 yo-yo. All of course made with 'premium' materials and the signature 'Tiffany' branding and hues. Sounds like a deal that'll be hard to pass up. 
Tiffany's chief artistic officer, Reed Krakoff, had this to say: "What makes the collection unique is that it incorporates the best quality, craftsmanship and design with a level of functionality that allows you to use these things every day." We're going to go out on a limb and say the 1,000 dollar yo-yo was never actually meant to be used. We doubt the type of person buying that is doing it for anything beyond vanity.
Twitter had a different mindset, though...
It must be fun to be rich.