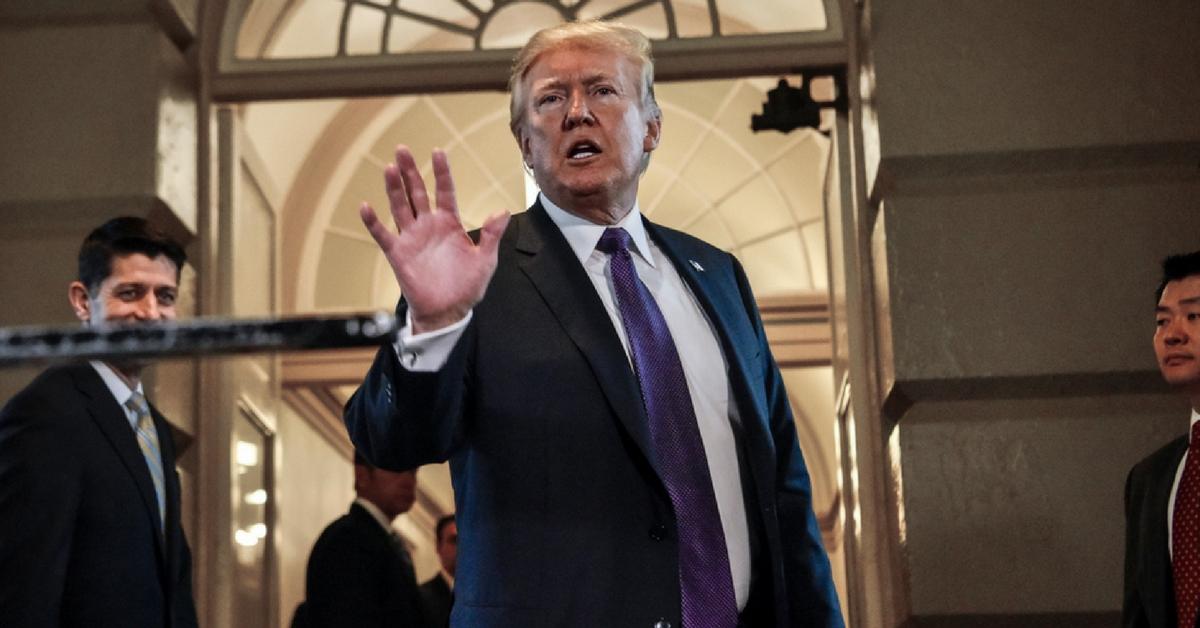 Reporter Shares Excerpt From Trump's Speech To The Navy--And Everyone's Perplexed
By Mike Walsh
There may be literally nothing more confusing in this country than President Trump.
How do you even mix up the biggest loss of USA life in 100 years with a convenience store? It's unheard of for a President to be so utterly out of the loop and unprepared. We imagine his staffers are scrambling to make up for the epic blunder.
And in his speech to the US Navy, MSNBC reporter Kyle Griffin noticed that there was not one coherent thought to be found in Trump's word salad. We also tried to dissect his lingo to no avail. Seems he's just sputtering nonsense.
Others have listed the number of false claims he made during it. And it's almost too many for us to even begin counting.
INVISIBLE PLANES, Y'ALL. INVISIBLE PLANES. SO GOOD YOU CANT SEE THEM. Yeah we'll believe that when we...wait for it...see it!
"I said, 'That helps. That's a good thing.'"
Yes, this is all fun and games, but Trump is playing with lives here. The US armed forces depend upon a Commander-in-chief to make informed decisions about their equipment as well as their plan of approach; and unless Trump is living in the DC Universe with Wonder Woman, there's a good chance that plane is simply not invisible. It really makes you wonder if he realizes his dangerous statements have huge consequences. People have long criticized him for his cavalier use of Twitter -- Especially his unnerving tweets about North Korea.
We're curious if it even changes anything or if he'll be right back at it tomorrow tweeting up a storm. We're guessing the latter.