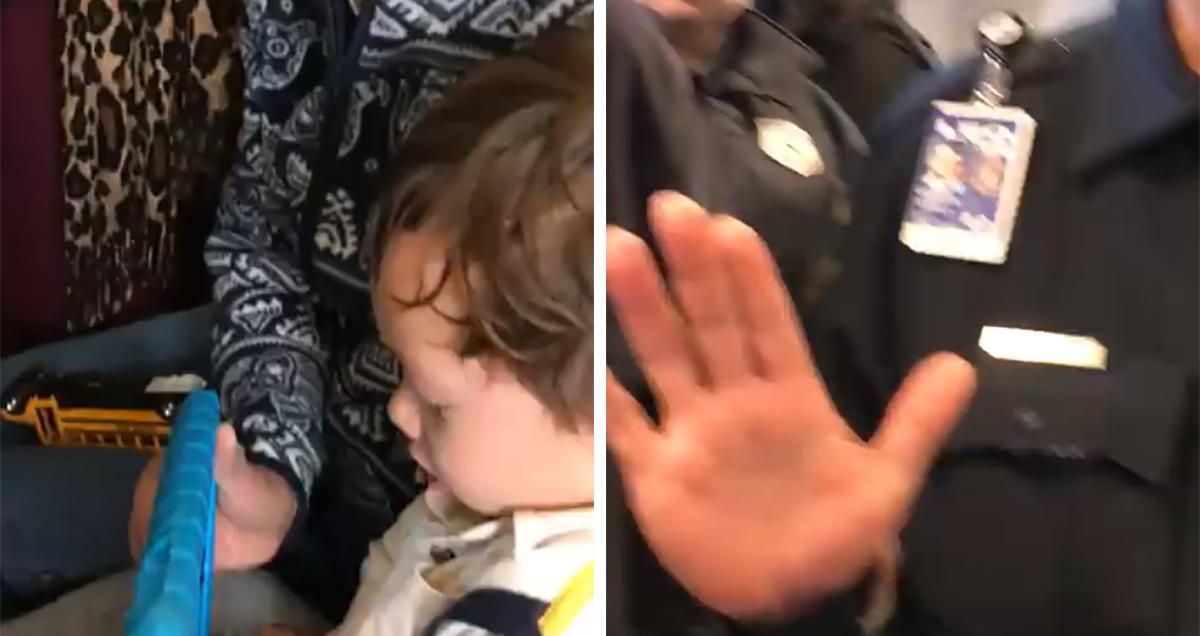 Breastfeeding Mom Says She Was Kicked Off Spirit Airlines Flight For Nursing Son Before Take-Off
By Mark Pygas
And now, a breastfeeding mom who also happens to be an acclaimed concert pianist and a cancer researcher, claims she was thrown off a Spirit Airlines flight for breastfeeding her son.
Mei Rui was supposed to catch a flight from her hometown of Houston to Newark on Friday, for a recording of one of the clinical cancer studies she's working on in New York City. Rui's mother and father were coming along on the trip, as was her 2-year-old son.
The early morning flight was delayed by bad weather, according to The Washington Post. And after being stranded in the cabin, Rui decided to breastfeed her son to try and get him to sleep ahead of the three-hour trip.
"Every parent with a young child can image, you don't want to be that parent on the plane," Rui told The Washington Post. "It would be very embarrassing. I was just trying to avoid that."
According to Rui, the plane's door was still open, and people were moving about the cabin. While a few flight attendants walked by without saying anything, one approached Rui and said her baby had to be in his seat for takeoff.
"I asked for just a couple more minutes to finish because if he woke up at that point he would have made a lot of noise," Rui said. "I said, 'I promise I'll finish before you close the plane's door.'"
Several attendants then talked at the front of the plane, and Rui stopped breastfeeding her son. As predicted, her son started crying. Rui then says that a flight attendant said she would need to leave the plane. That's when she started recording.
Rui asked why she was being asked to leave if the baby was in his seat. Eventually, passengers were told to get off their phones and police officers were called to the plane.
A Spirit Airlines representative reportedly told her she would not be allowed back on board. When Rui asked why she had been kicked off, the airline representative said: "Because you were not compliant."
"Could you tell me which part of the instruction we were not compliant with?" Rui retorted in her recording of the incident. "I think we deserve to know that." The airline representative refused to comment further.
Rui says that the family had to wait an hour for their luggage, which were never returned. After travelling home, Rui's elderly father, who suffers from heart ailments, collapsed and was rushed to hospital.
"They treated us like we were criminals," Rui said. "A baby crying is not a crime."
Spirit Airlines stood by their decision in a statement to KHOU:
"Our records indicate a passenger was removed from Flight 712 after refusing to comply with crew instructions several times during taxi to runway and safety briefing."
"To protect the safety of our guests and crew, FAA regulations and airline policies require all passengers to stay seated and buckled during takeoff and landing. We apologize for any inconvenience to our guests. As a courtesy, we've issued a full refund to the passenger in question."
Rui says that the incident was yet another blow to the family, who lost their house and possessions in Hurricane Harvey. They are still living in emergency housing.
You can watch Rui's videos of the event below.
What do you think of this incident?