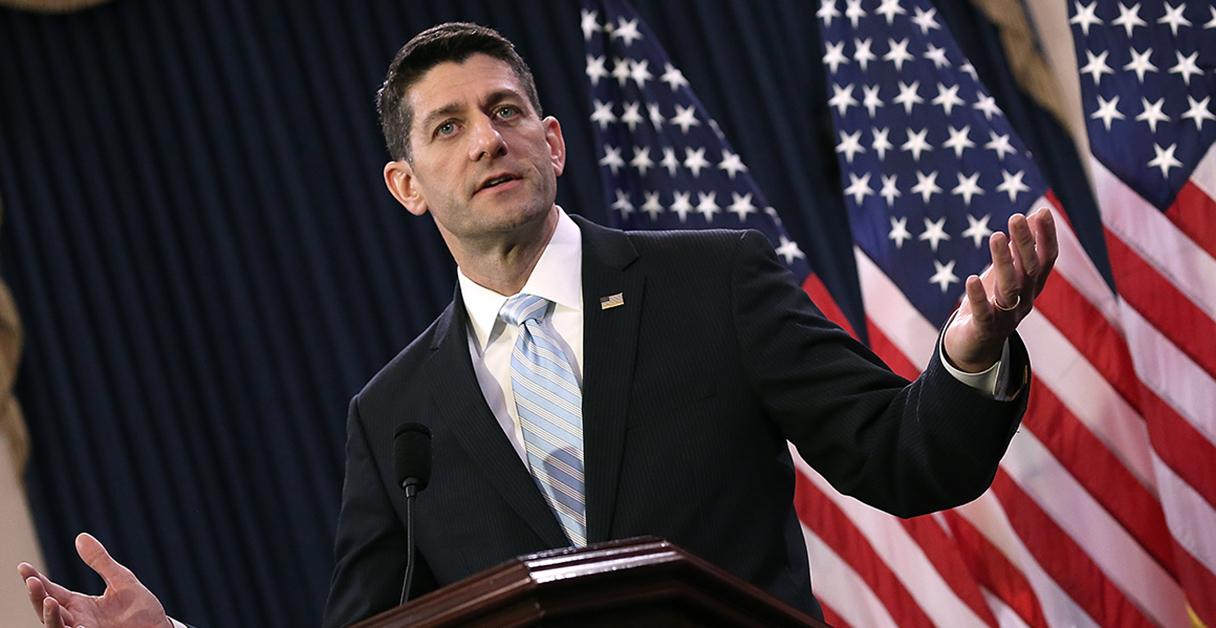 Paul Ryan Went On TV Today To Defend GOP Tax Bill — It Didn't Go So Well
By Mark Pygas
The Republican-controlled House of Representatives is set to vote on President Donald Tump's tax bill for a second time due to a procedural foul-up, though the outcome is expected to be the same as Tuesday's vote. The senate has also passed the bill, with 41-48 votes, which will make the vote President Trump's first major legislative victory in office.
Opponents of the bill say the legislation will help corporations and the wealthy on the backs of the middle class. According to a poll by Quinnipiac University, only 25 percent of Americans approve of the bill, and 61 percent believe that the bill mainly helps the wealthy.
A different poll by Harvard-Harris Poll show that 54 percent of respondents oppose the Republican tax bill, and 54 percent believe that it will hurt them financially.
The bill does give tax cuts, but many experts believe that these will be offset by plans to remove the deduction for state and local taxes.
Those who live in high tax areas and states may see taxes increase substantially. According to a new analysis by the bipartisan Tax Policy Center, half of Americans could be paying twice as much in tax by 2027.
Former New York City Mayor and businessman Michael Bloomberg has said that businesses won't reinvest the money they save, and that most will go to CEOs and shareholders.
"Last month a Wall Street Journal editor asked a room full of CEOs to raise their hands if the corporate tax cut being considered in Congress would lead them to invest more. Very few hands went up," Bloomberg wrote in a Bloomberg op-ed. "Attending was Gary Cohn, President Donald Trump's economic adviser and a friend of mine. He asked: 'Why aren't the other hands up?'
The congressional Joint Committee on Taxation projected that if substantial economic growth doesn't occur, that the bill could add $1 trillion to the nation's deficit over a decade.
Given the difference of opinion on the bill, House Speaker Paul Ryan appeared on morning shows to defend the bill on Wednesday.
And Ryan was grilled by many hosts.
Including Savannah Guthrie of the TODAY show.
Ryan also refused to rule out Medicare cuts to tackle the deficit.
Ryan told Good Morning America that the opposition to the bill was due to the media and the Democratic Party.
What do you think of Trump's tax bill?