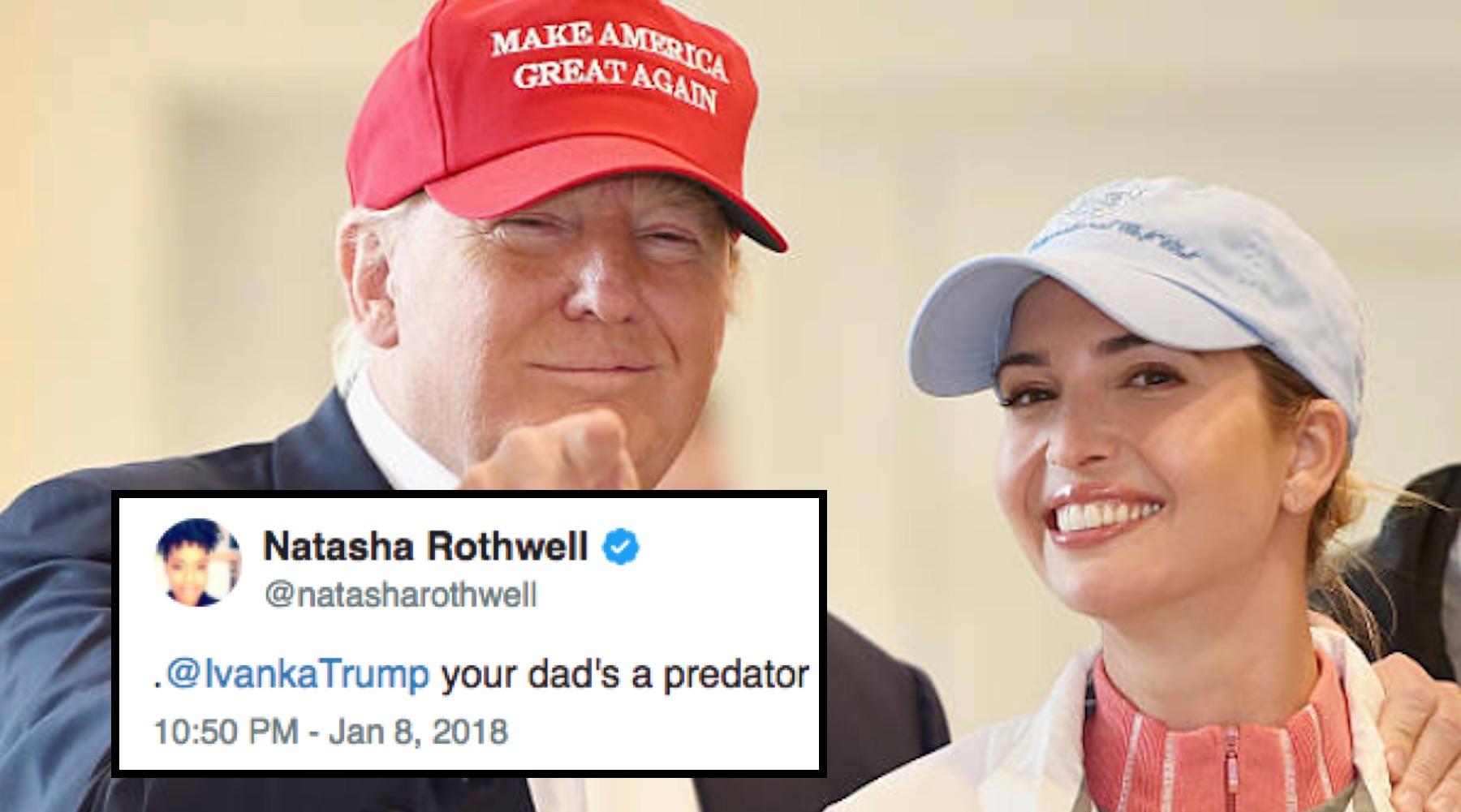 Ivanka Trump Tweeted About Oprah's Golden Globes Speech And Got Dragged
By Aimee Lutkin
On Sunday night, Oprah received the Cecille B. DeMille award at the Golden Globes for her contributions in entertainment and media. She used the moment to give a truly incredible speech addressing the deep culture of sexual abuse in Hollywood, and basically everywhere.
It's incredibly moving, so if you have 10 minutes to watch and five minutes to recover from crying, here you go:
After the speech aired, folks on Twitter were freaking out. They were exhilarated to see someone give such a rousing and life-affirming call to action. It's been awhile since we had someone in power inspire us, rather than drag us down. Many wondered if Oprah should be our next president.
Celebrity presidents seem to have been a terrible idea thus far, but if there's someone who could make it work, it's probably Oprah:
In fact, it was so inspiring that even Ivanka Trump came out of the woodwork to celebrate it:
Haha, wow! This is a pretty incredible statement from the daughter of the president. Is someone censoring the news for you, honey? President Donald Trump is currently accused of assaulting or harassing 19 women. In fact, he was caught on tape bragging that he can grab women "by the pussy." Did you forget that? I never will, and this man is president!
Ivanka Trump's hypocrisy is pretty astounding, but folks were ready with some suggestions for how she could help the Time's Up movement to end abuse in the workplace.
Actress Alyssa Milano suggested she make a donation to the women suing her daddy:
Chrissy Teigen thought she could just try going away, which would also be great:
Some just reminded her who her pop is:
Though many were just completely baffled by her statement:
It's kind of ridiculous to think that Ivanka Trump may be confused, or doesn't know what her dad stands accused of, leading some to wonder if she simply doesn't care.