There are some inside jokes that are specific to your family and your family alone. They're so specific that if you attempt to explain them to other people, you get a bit embarrassed (if you're like me) because you're not sure if the other person is going to understand it or how the joke is even going to come off.
And yes, that is the nature of an inside joke but it doesn't change the fact that you tend to feel a bit self-conscious about it. But it's that vulnerable state when you're expressing something that means a lot to you that you usually end up being your most honest, which makes the subject matter you're talking about instantly charming.
And for 21-year-old Texas A&M college student Connor West, it's rubber ducks.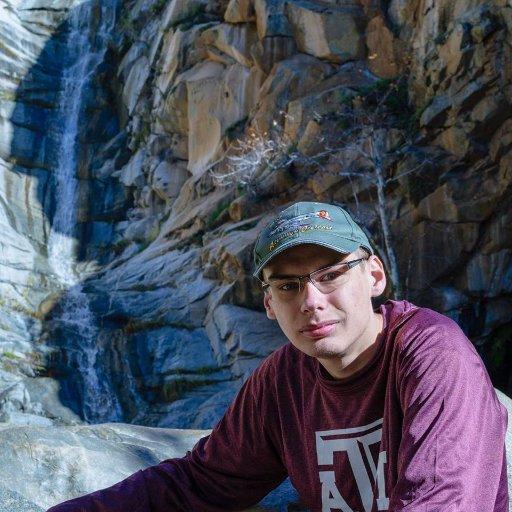 The New Jersey native (REPRESENT) shared an emotional tale about the orange-billed toys and the role they played in his relationship with his father.
In an interview with BuzzFeed, West talked about his father's battle with cancer, which started in 2007. He would walk around their town as part of his treatment, and on these walks he'd find rubber ducks.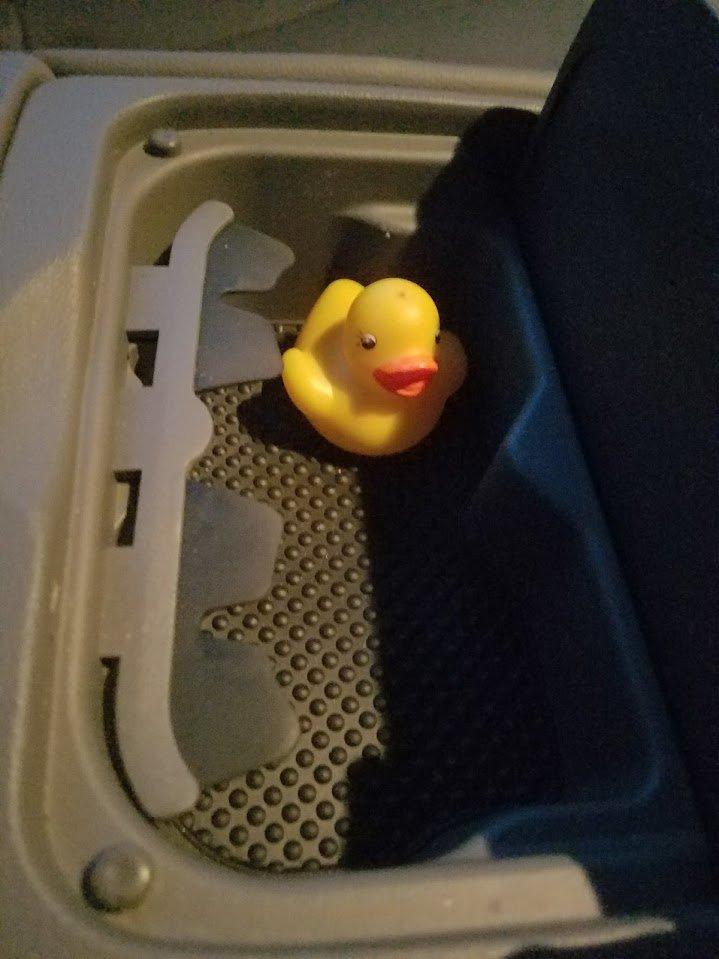 "For some reason my dad would find these rubber ducks in the gutter or on the sidewalk or whatever and bring them home," West said. His father found three ducks in total on his walks around the town, and they became a bit of an inside joke for their family.
West's dad would find hiding places in the house to tuck the rubber ducks away so you'd happen upon one by accident. They also became a sign of good luck, kiss one on the butt or leave it on someone's desk for some rubber-ducky fortune.
West's dad passed away in 2014. After Connor left for college and his family sold their house, Connor could only find two of his father's three ducks. Then, one day, he opened the arm rest in the center console of his mom's old car, which he's now driving, and this is what he saw.
The third duck was riding with him the whole time.
"I didn't put it there and my mom didn't put it here," he said. "It used to be my mom's old car she drove dad to chemo with, so I guess he wanted to make sure he had some luck on the way to chemo," West said.
People were touched by West's story, so much so that his tweet about the rubber duck went viral, getting over 268,000 likes and 43,000 retweets.
But people also had questions, like why were there so many rubber ducks just chilling on the streets of some town in New Jersey?
West was more than happy to answer them, and when he did, you got a better picture of the type of guy his dad was.
He sounds absolutely awesome.
Connor admits that finding the duck was an intensely emotional experience for him.
"I'm not a big crier but even I teared up and had to take a break from the world for a bit after finding it," West said.
The story got other people sharing tales of loved ones leaving reminders behind for them.
Other people had rubber duck stories of their own.
West was touched by how many people loved his deeply personal story and tweeted that he hoped it would inspire other people to be someone's "rubber duck."
Now there's a phrase, out of context, that wouldn't make any sense. But West's right, wouldn't it be great to be someone's rubber duck?