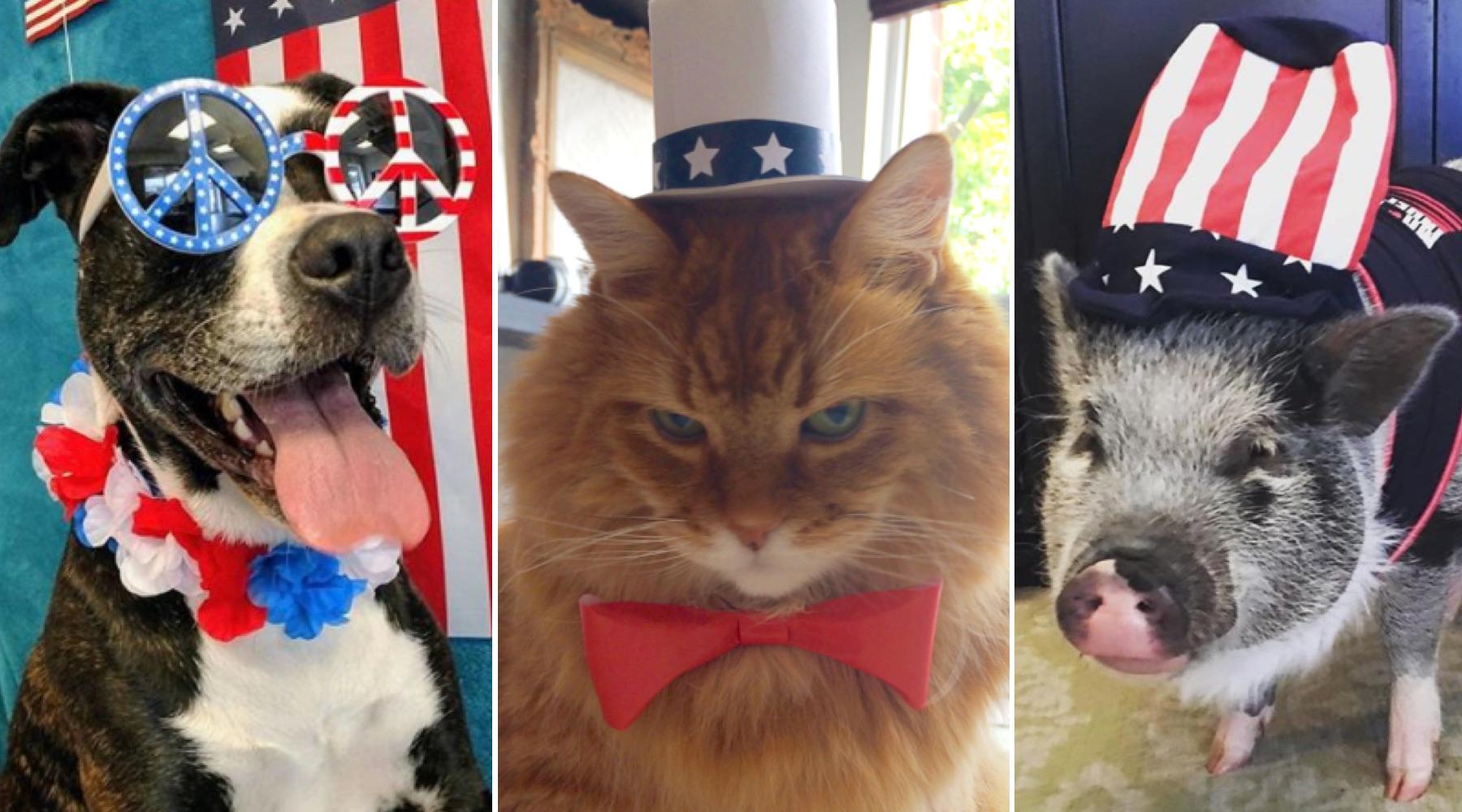 Ignite Your Independence Day Fervor By Looking At These Patriotic Pets
By Aimee Lutkin
When in doubt, always dress up pets. Yes, you want to make sure that they are ok with it as you don't want to be cruel. But if they are cool with it, and you pull it off, then man can some serious cuteness ensue. A nice little dog with a sweater, or a cat on Halloween. If you happen to have other exotic pets, then hey, the more the merrier. On top of being amazing companions, they can really give you some amazing pictures and memories of peak cuteness. With it being the 4th of July and everyone wanting to be in a Red, White and Blue festive mood, then who better to celebrate with then a nice furry little pet. Do they maybe want to wear an Uncle Sam hat, yes. How about a nice vest with stars and stripes. Of course they do. Throw some fire works sunglasses in the mix and now we are really talking. Only thing we are missing is them trying to eat 50 hot dogs in 10 minutes (maybe don't try that).
To be perfectly honest, my feelings about celebrating America right now are pretty mixed, what with the state of our political discourse since Donald Trump was elected. But no matter how you're feeling about the U.S. of A, we can all agree that the pets are good. They're also patriotic. Extremely patriotic, and ready to throw down at BBQs across the nation:
Dressed up, in coolers, in pools, eating hot dogs. Pets know how to do patriotism right, probably because they have literally no idea what's going on! Enjoy these pets enjoying summer, patriotism, and independence as much as they don't enjoy the sound of fireworks:
But seriously, they hate fireworks.