Here's Why You Should Add 'The Umbrella Academy' to Your Netflix Queue ASAP
Here is everything you need to know about Netflix's 'The Umbrella Academy' — from reviews to cast to a confirmed Season 2.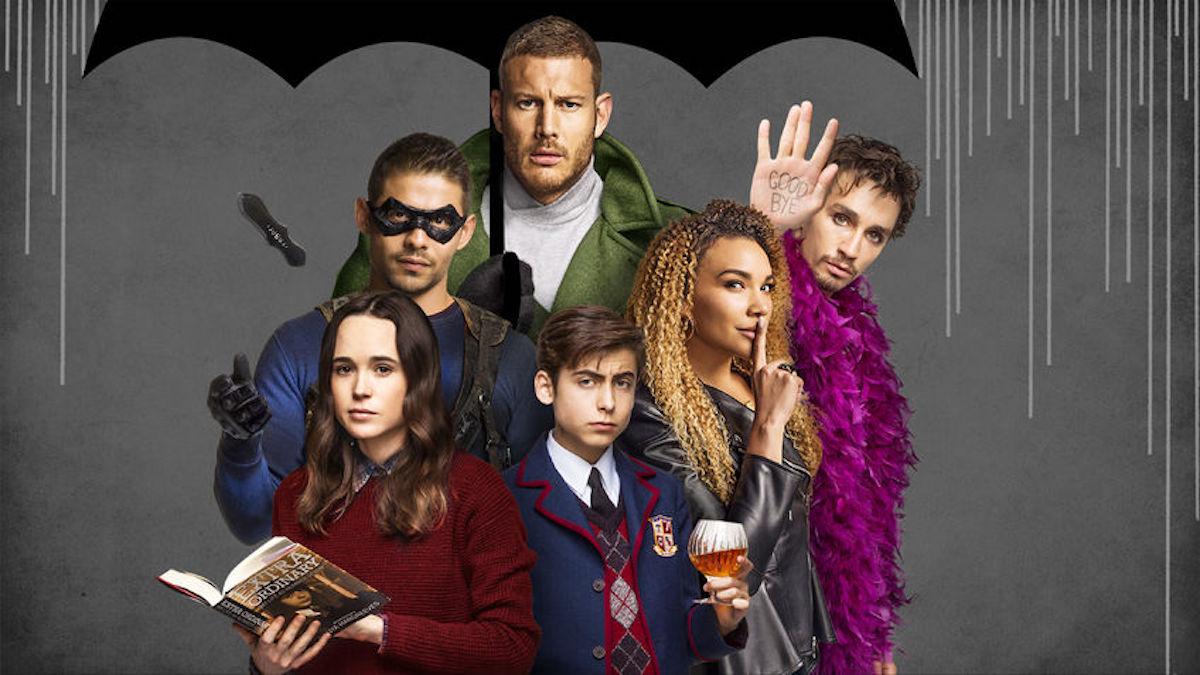 Article continues below advertisement
Joining subscribers' queues in February is The Umbrella Academy — a new show based on a comic series of the same name created by Gerard Way and Gabriel Bá and published by Dark Horse Comics. Originally, the comic was intended to be made into a feature film, but instead was acquired by Netflix and turned into a TV show for your binge-watching pleasure.
Either way, the comic's creator, Gerard Way, is executive producing the project, which means fans of the source material are sure to be satisfied.
Article continues below advertisement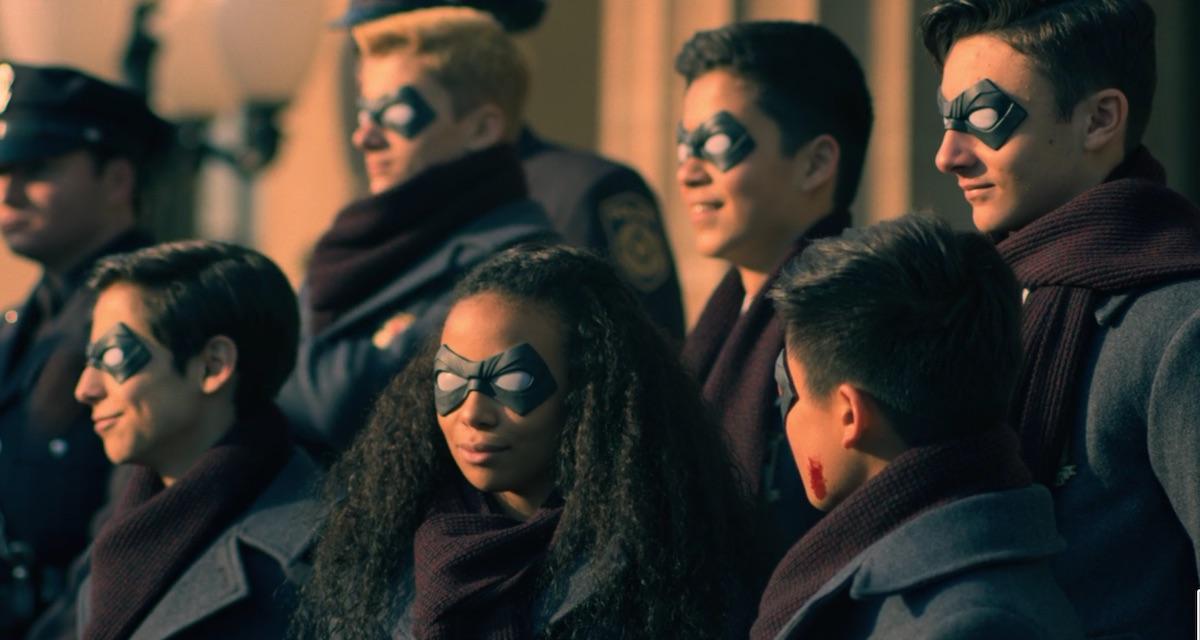 So, what is The Umbrella Academy about? 
A group of estranged siblings with extraordinary powers are reunited following the death of their father. Together, this dysfunctional family of heroes must solve the mystery surrounding's their father's death while simultaneously facing the threat of the end of humanity. No biggie, right?
Article continues below advertisement
"In October 1989, 43 women around the world gave birth. None of these women had been pregnant when the day began," narrates Sir Reginald Hargreeve aka The Monocle — the adopted father of the six siblings and founder of The Umbrella Academy. Following his death, Hargreeve's son, Number Five, is able to jump into the future and discover that the world is coming to an end in eight days.
"There's someone out there who is trying to stop me from preventing the apocalypse," Number Five explains before later adding, "Get up, we're going... to save the world."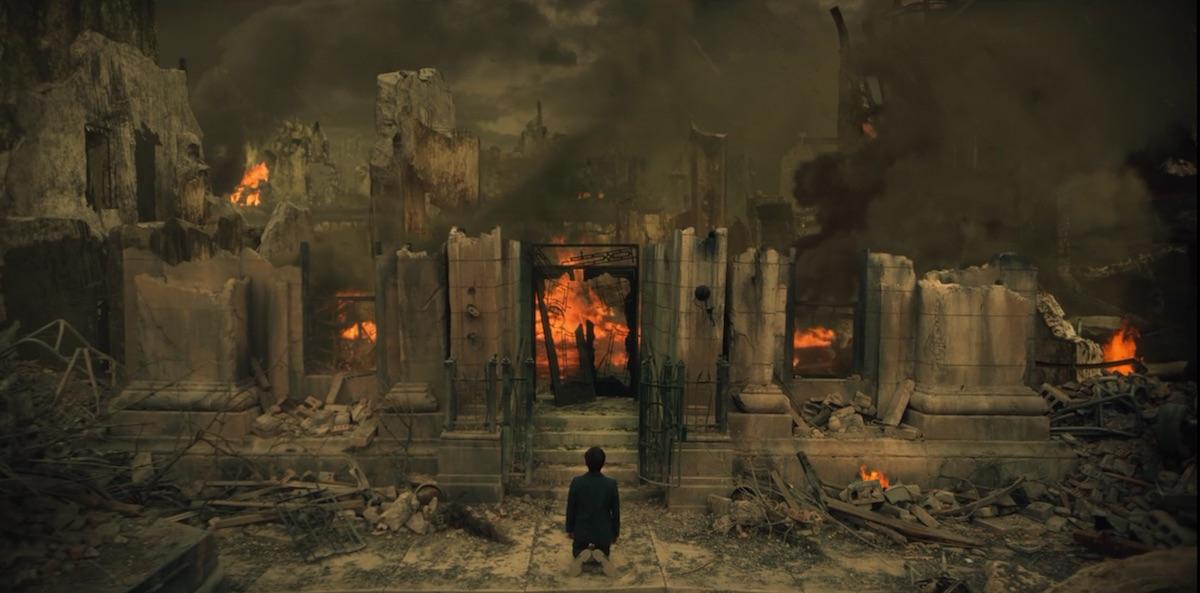 Article continues below advertisement
The Umbrella Academy cast includes Ellen Page and Mary J. Blige. 
The Netflix series' cast is a blend of established actors and new faces — and the siblings are just as distinct as their superpowers.
Number 1: Spaceboy/ Luther (Tom Hopper)
The leader of the Academy, Luther is known for his strength and durability. He is portrayed by Tom Hopper, who has appeared in several popular TV shows including Black Sails and Game of Thrones.
Number 2: The Kraken/ Diego (David Castañeda)
Known as the rebel member of the family, Diego, aka The Kraken, has superhuman accuracy and has pretty impressive knife-skills. Fans might recognize Mexican actor David Castañeda from the TV series Switched at Birth or Jane the Virgin.
Number 3: The Rumor/ Allison (Emmy Raver-Lampman)
Allison's superpower is her ability to alter reality with her lies and is played by newcomer Emmy Raver-Lampman.
Number 4: The Séance/ Klaus (Robert Sheehan) 
Portrayed by Robert Sheehan — who just appeared in the National Geographic mini-series Genius alongside Antonio Banderas — Klaus is definitely the eccentric sibling and has the power to communicate with the dead.
Article continues below advertisement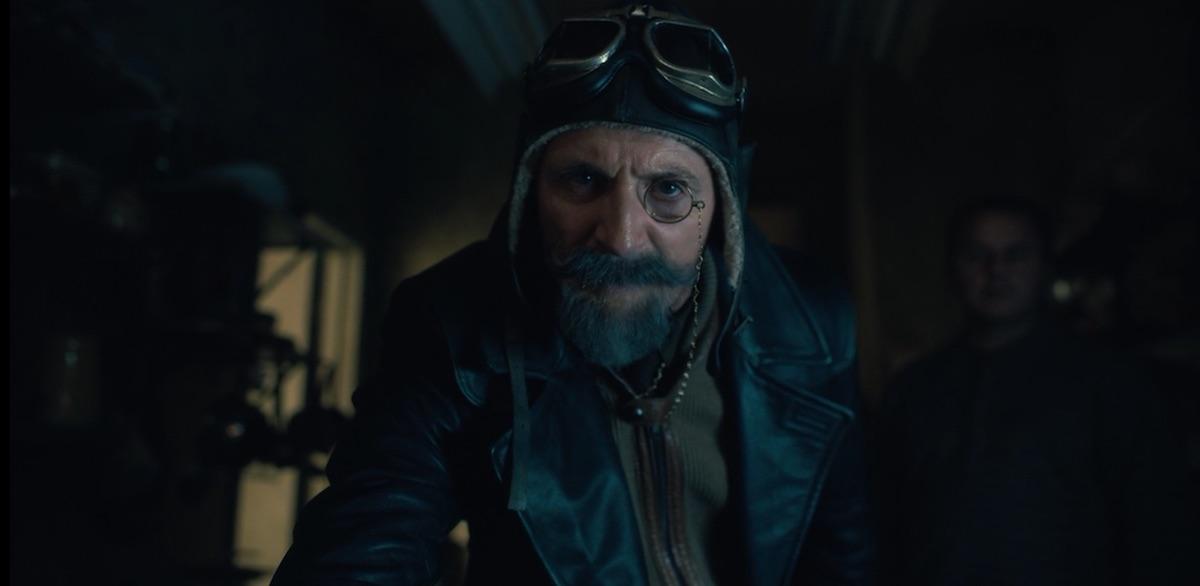 Number 5: The Boy (Aidan Gallagher)
In the comic books, Number Five disappeared at the age of 10 — which explains why he has no name — and does not reunite with his siblings until they return to The Umbrella Academy nearly 20 years later. However, he has remained physically the same, and has the power to travel into the future. He is portrayed by 15-year-old Nickelodeon star Aidan Gallagher.
Number 7: The White Violin/ Vanya (Ellen Page)
While Vanya never showed any ability other than playing the violin, it turns out she is the most powerful among her siblings. Ellen Page (Juno, Inception, X-Men: Days of Future Past) said of her character, "She's really struggling with anxiety, and depression, and isolation, and an inability to have personal relationships, so [she] has a huge journey to go on throughout the season."
Article continues below advertisement
In case you are wondering, there was a Number Six named Ben, but he is presumed dead. However, the supporting cast is also pretty impressive.
Cha Cha (Mary J. Blige)
Mary J. Blige is showing off her acting chops as Cha Cha, an assassin with a major sweet tooth who works alongside her partner, Hazel. Her mission: eliminate one of the Hargreeves clan.
Sir Reginald Hargreeve (Colm Feore)
Sir Hargreeve might seem like a wealthy investor, but he is actually an extraterrestrial and the mastermind behind The Umbrella Academy, whose death is the catalyst for the story. He is played by Colm Feore and best known for his roles in House of Cards, The Borgias, and 24.
The Umbrella Academy reviews are in and... 
it's definitely a must-watch. While some media outlets have dubbed The Umbrella Academy a "bleak X-Men story," many other reviews are positive and calling the show Netflix's first big hit of 2019.
Article continues below advertisement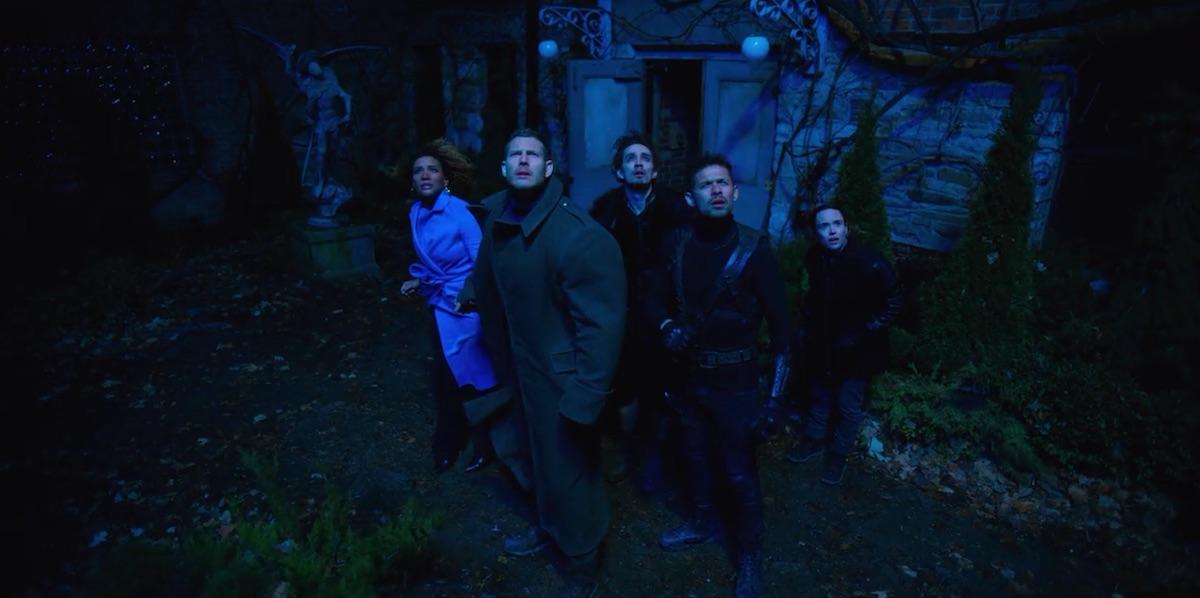 "Style and doomsday aside, it's in these pockets of emotion that The Umbrella Academy flashes its true beauty and intent. The show may be wrapped in superheroics and action, but it's really about a group of people who have to work through their painful pasts and realize that forgiving one another is far tougher than the bigger task (saving the world, I guess) at hand," wrote Vox. "It's about the unshakeable truth that there are people in this world whose lives you've shared (parents, children, siblings). No matter how hard you try to ignore how you've changed their lives and they've changed yours, for better or worse, that's what we call family."
Article continues below advertisement
The Umbrella Academy currently has a 76 percent critics score on Rotten Tomatoes.
Will there be an Umbrella Academy Season 2? YES!
There is plenty of source material to pull from for the confirmed second season of Netflix's biggest hit of 2019 (to date) that could make for a really interesting season 2. A sequel to the original comic series, The Umbrella Academy: Dallas, was released in 2008, and a third (The Umbrella Academy: Hotel Oblivion) and fourth follow-up are reportedly in development.
Article continues below advertisement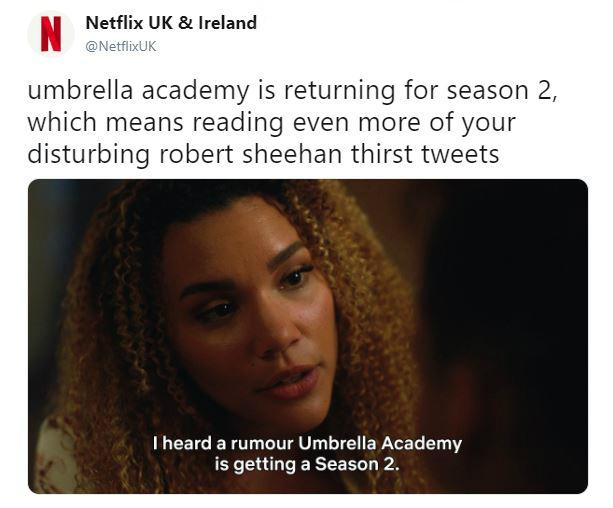 Universal Content Productions (UCP) is set to deliver 10 one-hour episodes of the show, which films this summer in Toronto, Canada.
In the meantime, listen to The Umbrella Academy soundtrack.  
Former My Chemical Romance members Gerard Way (yes, the comic books' creator) and Ray Toro reunited for a cover of the classic Turtles song "Happy Together," which will be featured in the series, and Simon and Garfunkel's "[A] Hazy Shade Of Winter," which can be heard on the show's trailer.
"This is surreal and exciting and just wild," Gerard wrote on Instagram. "'Getting to cover '[A] Hazy Shade Of Winter' for this with Ray Toro and Jarrod Alexander was so much fun. Can't wait for you all to see the show when it comes out February 15th on Netflix. The cast and crew and Steve Blackman the show runner did a spectacular job with our baby."
Stream Season 1 of The Umbrella Academy on Netflix now.