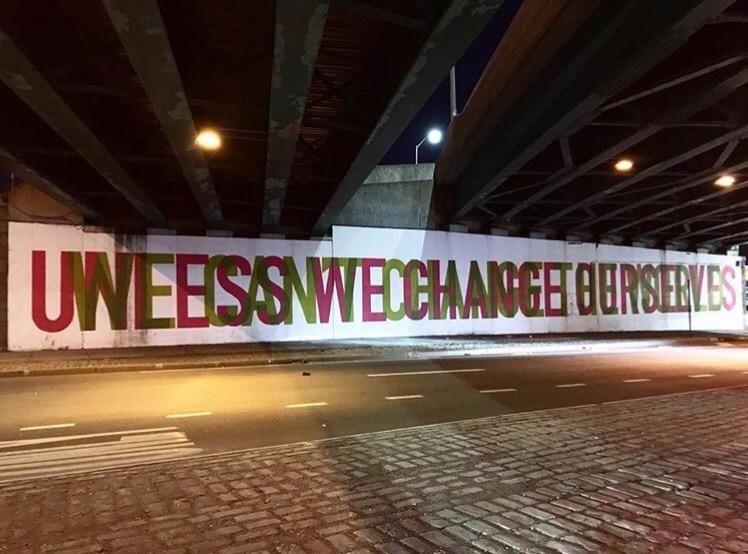 These 30 Design Choices Will Definitely Make You Think Outside The Box
By Zachary Brenner
I was my high school's yearbook editor-in-chief. After it came out, I remember all my teachers saying it was the wierdest yearbook they have ever seen. I don't know if they meant that as a compliment (in fact I am pretty sure they didn't), but I still took it that way.
Anyway, certain people got a whole page in the year book which they would design themselves. I wasn't allowed to make a single alteration to them. The best ones were just a few pictures and, of course, words of wisdom. The worst ones were the ones that were a just a clutter of insanity. Text and pictures were plastered across the page seemingly at random. There was no unifying theme or message. It was just a mess.
Everyone who made of these pages were too lazy to take another stab at it and I had a deadline to meet so they always made it into the book. What I am saying here is I completely understand how the following design choices came to be. Sometimes people are in a rush or haven't thought out their idea entirely. And who knows: Maybe we won't appreciate some people's visions until a few decades from now when we'll see it all as "art." For now, check out these 30 design choices that are pretty darn cringe-worthy, though try to keep an open mind.
1. When you help someone, but are still unemployed
2. Way to undersell your product
3. What could possibly go wrong with this letter and this color scheme?
4. Blue for land. Orange for water. How inventive!
5. Be sure you put them on the proper foot
7. I wonder what letters could possibly go there?
8. Tell me again what you think a pie chart is.
9. Maybe don't use Roman Numerals If you don't understand them
10. I'm confused by what services your offer.
11. Three dots on four dots
12. Did we run out of metal or something
13. Pretty sure Germany doesn't use that flag anymore. Neither does Russia, or India, or...
14. If you can spell Lemonade, you should be able to spell Lemon.
16. You can just show the numbers, you know.
19. Now you say three but...
21. I mean, what do you even say about this one?
22. Not quite sure what that title is
24. I'm going to find a different cafe
25. Well, I think we know what kind of pills those are
26. You know there are billions of colors to choose from, right?
27. How does his arm do that?
28. Did this dress eat her leg?
29. A little over complimentary
30. You know the best things about pencils? Let's get rid of that?