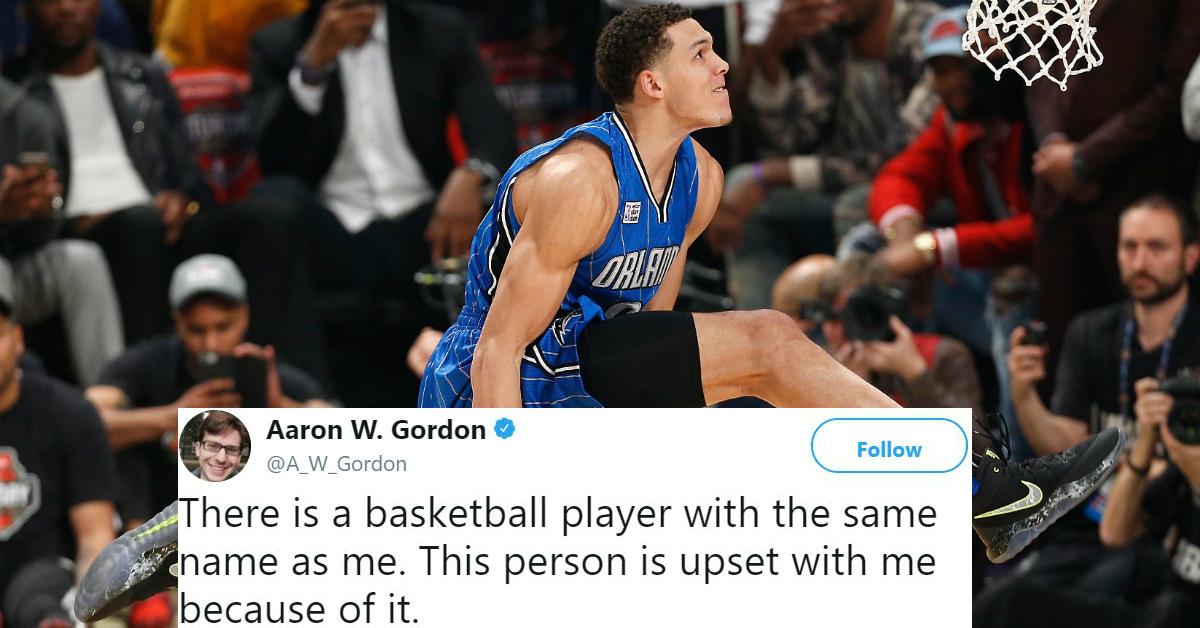 Fan Gets Mad That Journalist Has The Same Name As Basketball Player, Asks Him To Change It
By Mustafa Gatollari
Having the same name as a famous person can be pretty darn frustrating. Just ask fictional character Michael Bolton from the movie Office Space about his unfortunate name-sharing with the smooth pop singer. It gets old, and it gets old FAST. There's only so many "are you related to" jokes you can take before you just hit your tipping point.
Journalist Aaron W. Gordon shares the same name as a famous basketball player for the Orlando Magic.
A fact that befuddled a fan of Gordon (the basketball player, not the transit writer for the Village Voice) to the point where he direct messaged the Gordon he's not a fan of to tell him he doesn't have the right name. Strong words.
It's a wild interaction that defies logic. It's hard to tell if the Twitter user is joking or not; hopefully he is, but we're never too sure with today's Internet. Some true weirdos out there.
First, Gordon gets reamed for trying to steal views by having the same name as the basketball standout.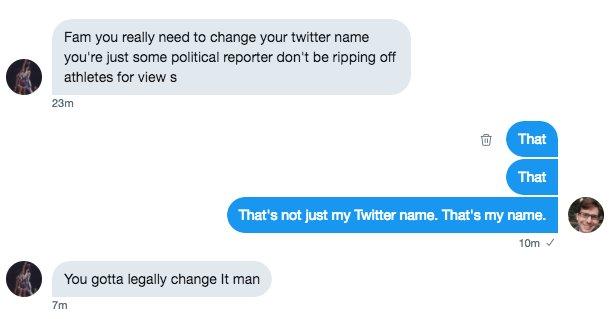 Yes, he actually told him to legally change his name now, apparently because he hasn't "earned the right" to have it. A bold statement from this nobody.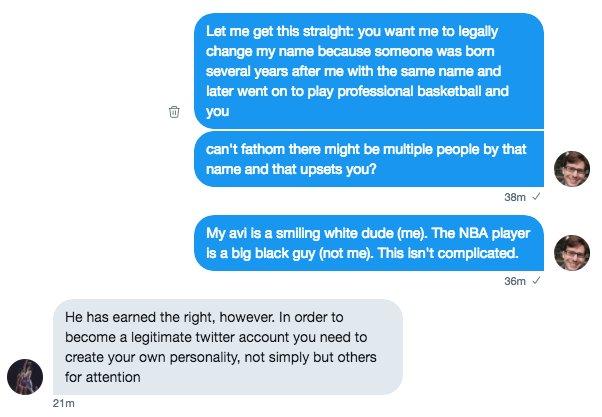 Apparently this guy is the Twitter click police now.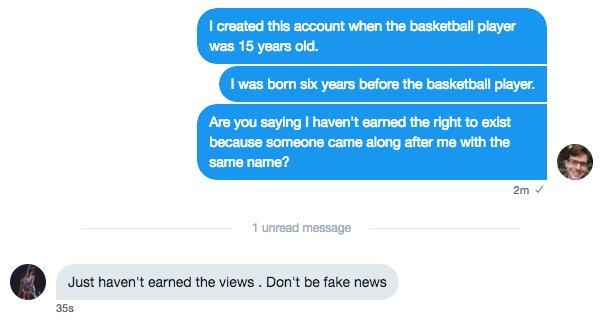 People loved the exchange, calling it one of the "most online things" ever.
It didn't take long for the jokes to start rolling in.
First, he'd have to ensure he earned that name change, of course.
Gordon continued in the replies and defended his position.
Others think he should run with the name-sharing to boost his journalism career.
And somewhere, in New York City, there's a man somewhere living with the opposite problem.
We can only hope this is true.