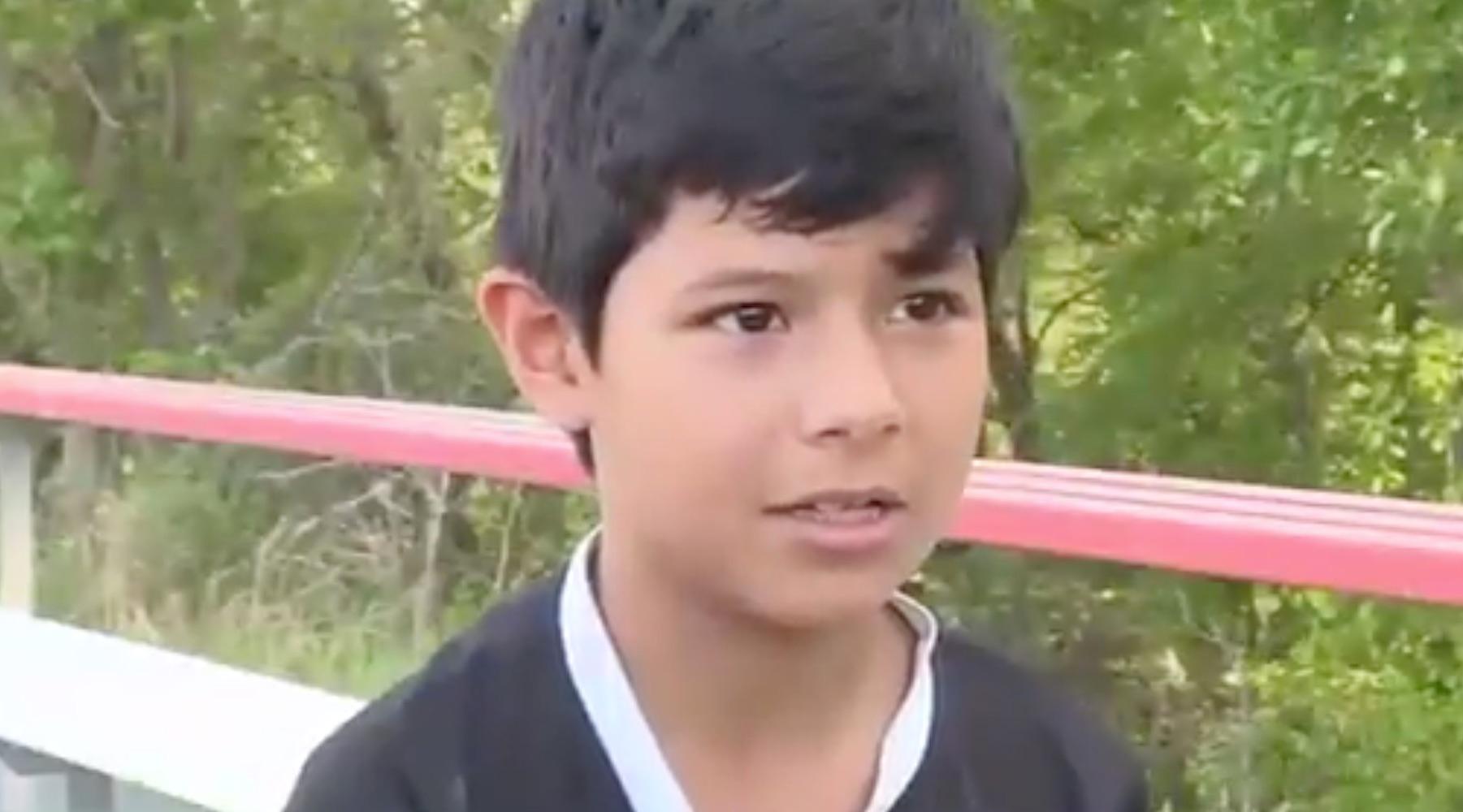 Girl With Short Hair Disqualified From Soccer Because She 'Looks Like A Boy'
By Aimee Lutkin
Milagros "Mili" Hernandez has been playing soccer since she was five years old. She's so good that at only 8, she is in the 11-year-old's girls soccer division in Omaha, where she lives with her family. The Washington Post reports that Mili's standing with her team is excellent, and her brother says soccer is her obsession and her dream. But last weekend things took a turn when her team, the Azzurri Achurros, won two out of three matches on Saturday, moving to a guaranteed spot on Sunday. A few hours before the meet up, Mili's dad got a call. Someone had complained that the Achurros had a boy on their team.
Mili likes to keep her hair short, and her dad doesn't have a problem with that. Mili told Nebraska NBC affiliate WOWT, "When my hair starts to grow, I put it short because I've always had short hair. I didn't like my hair long." Someone had mistaken the short-haired girl for a little boy who was winning tournaments against the girl teams.
Mo Farivari, the president of Azzurri Soccer club, admitted that there was a typo on a form saying Mili was a boy, but on another she was listed by a girl. Frustrated by the confusion, Mili's dad grabbed her insurance card and his daughter and headed to the soccer field, but when they got there he says, "They didn't even want to take it. They told us the thing was decided."
Mili was understandably upset, especially because her entire team ended up getting disqualified. She cried on the field.
"Just because I look like a boy doesn't mean I am a boy. They don't have a reason to kick the whole club out," she told WOWT. Mili's story has attracted national attention, including from some of the biggest celebrities in women's soccer, like Abby Wambach:
Wambach has threatened to call the president of Mili's soccer association who made the decision to kick Mili out of the tournament, and left a heartfelt message for her on Instagram, saying, "You're a natural-born leader, honey, and I'm so proud of you."
Also in Mili's corner is Mia Hamm, who has offered to bring Mili to a Team USA camp:
According to ESPN, Mili can file an appeal to the Nebraska State Soccer association over he team's disqualification. They didn't comment on whether or not that appeal would be successful, but they did release a statement on the soccer association's decision on Monday night:
"While Nebraska State Soccer did not oversee the Springfield Tournament, we recognize that our core values were simply not present this past weekend at this tournament and we apologize to this young girl, her family and her soccer club for this unfortunate misunderstanding. We believe that this needs to be a learning moment for everyone involved with soccer in our state and are working directly with our clubs and tournament officials to ensure that this does not happen again."
No word yet on whether or not the Hernandez family has decided to take further action, or if Mili has met up with any of her heroes, but one thing is clear: Mili is a rising star.